It was announced few weeks (or months?) ago that Nogichuu will conduct a fan based vote for Nogizaka46 Best Songs. And this week the songs ranked in 20th to 11th are announced.
The votes was held for those who have Google account. One account one vote. And they received around 100K votes.
The show started with the show of my ship. Quite healing for my broken self today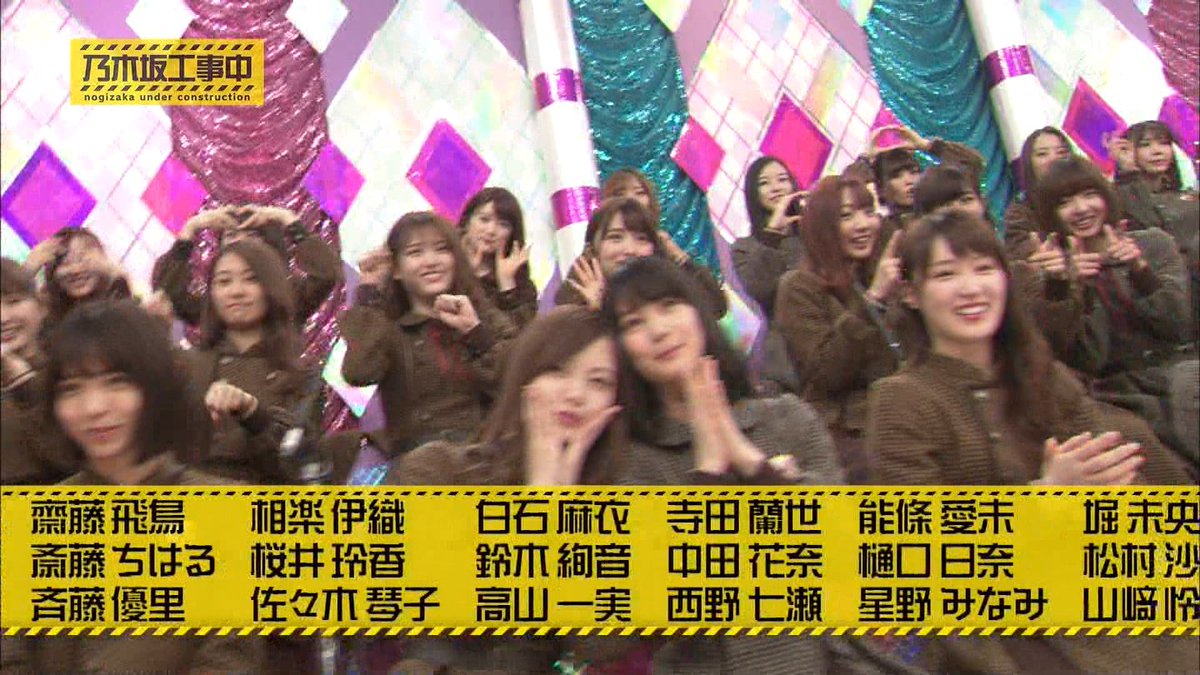 Too bad it's blurry. Perhaps I'll get .ts version later just for this.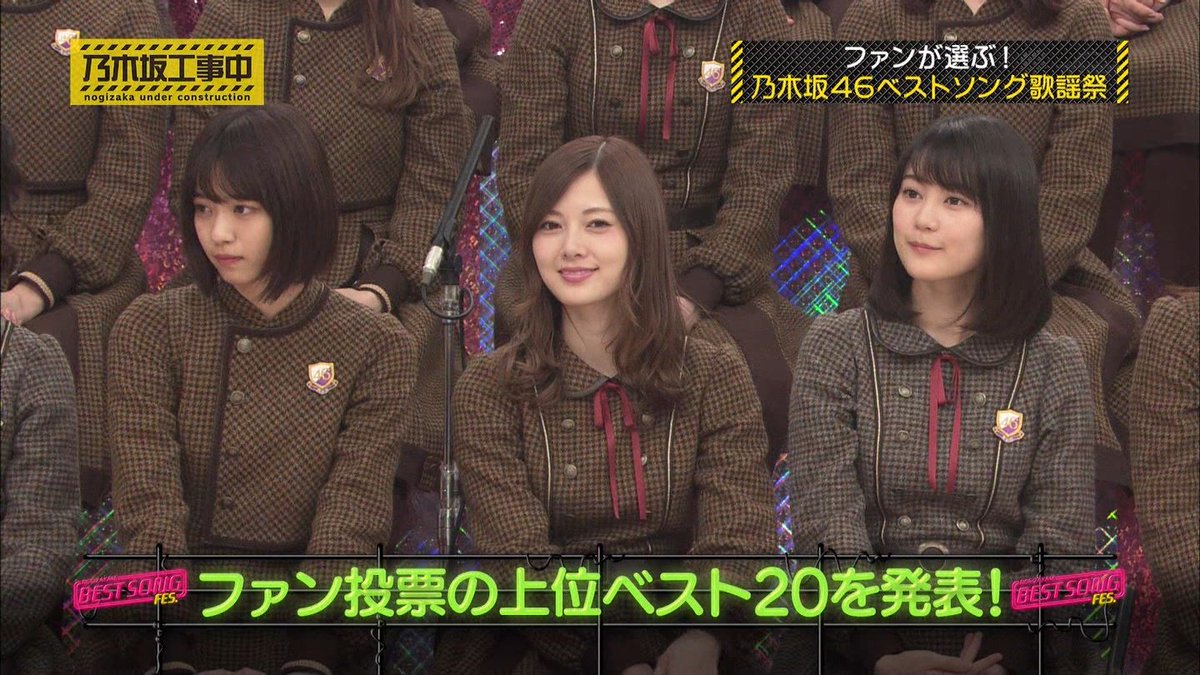 God, they're so cute.
Okay, let's get to the topic now.
20th Romance no Start (8th single "Kizuitara Kataomoi" coupling song)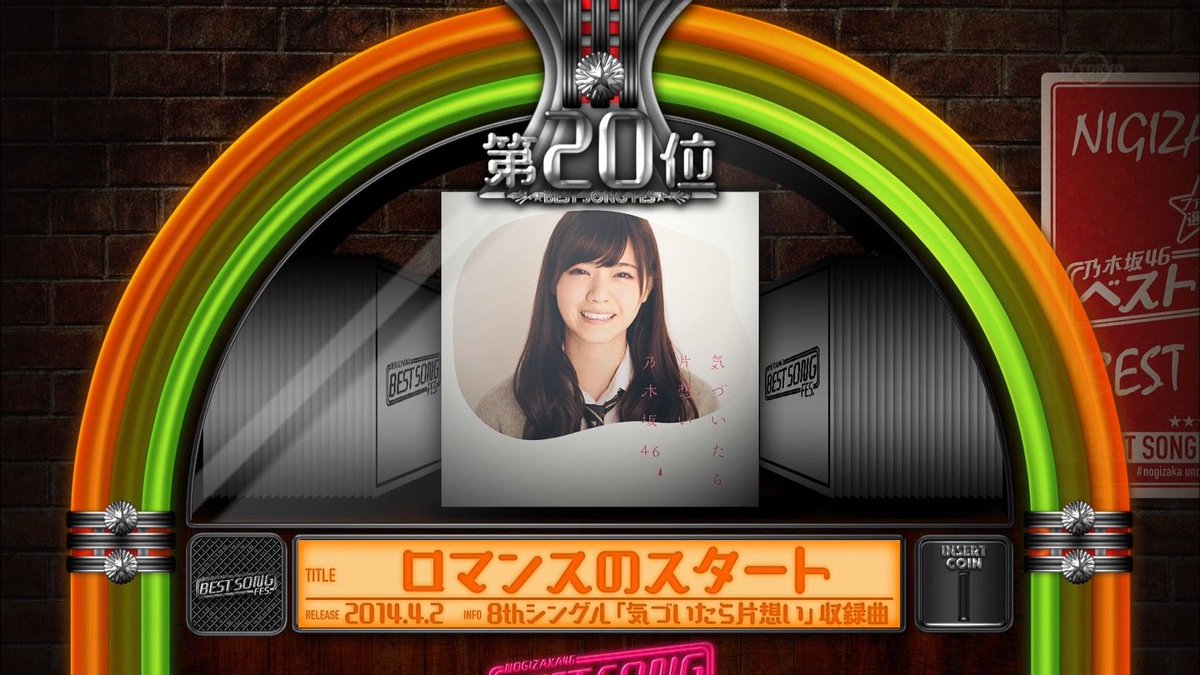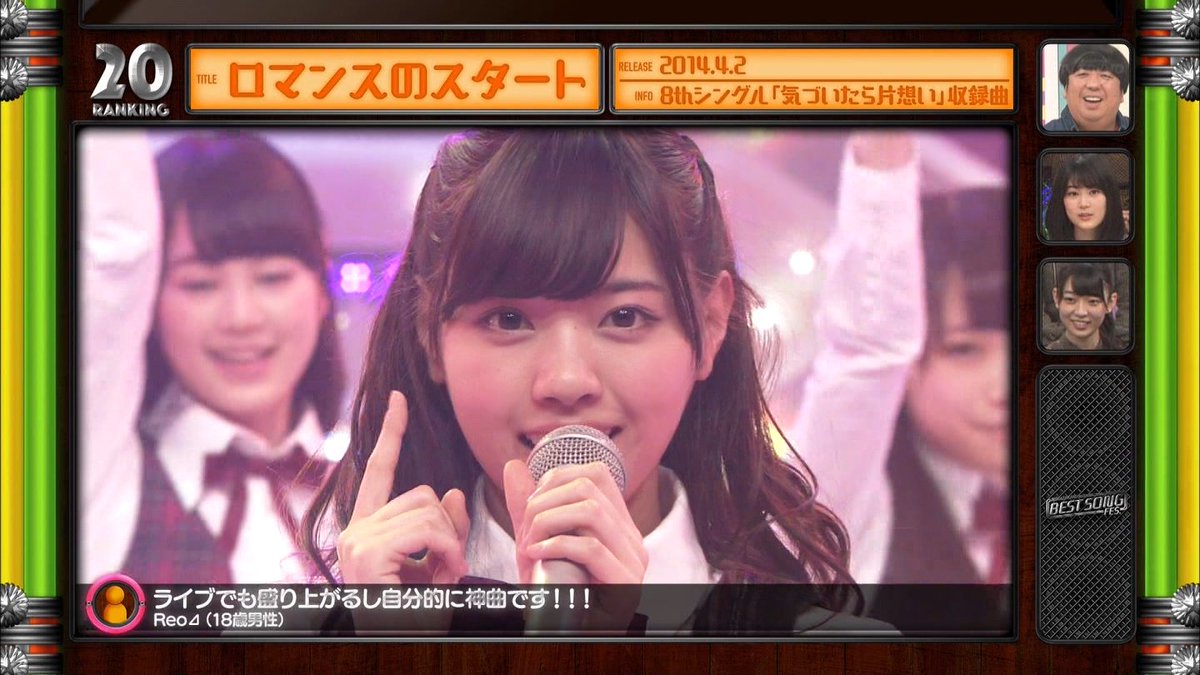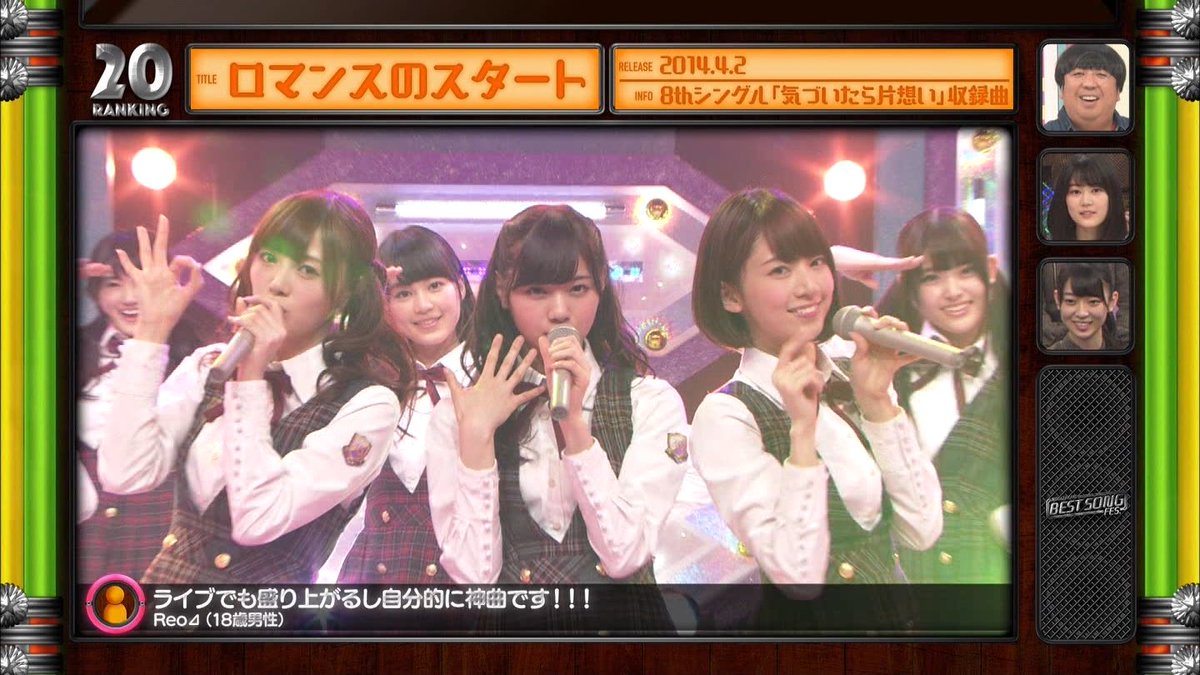 I like the choreography of this song. It's so cute.
And, Nanamin…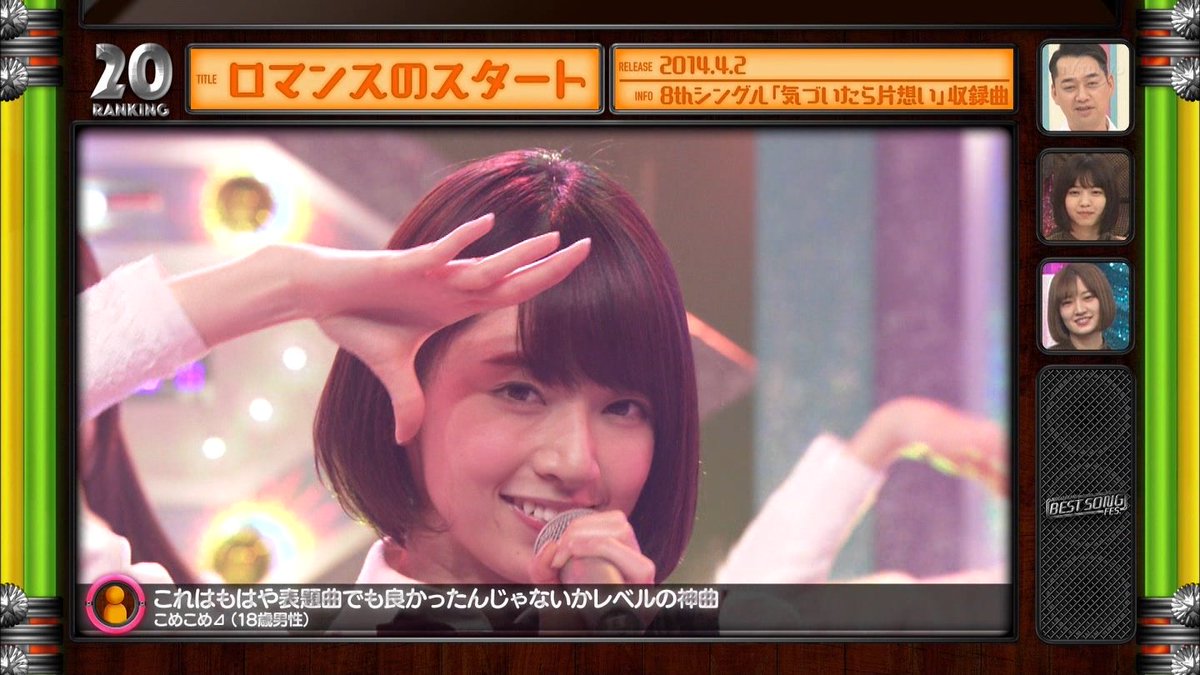 We missed you. I hope you're doing well.
MC: Wakatsuki, you' were quite chubby that time.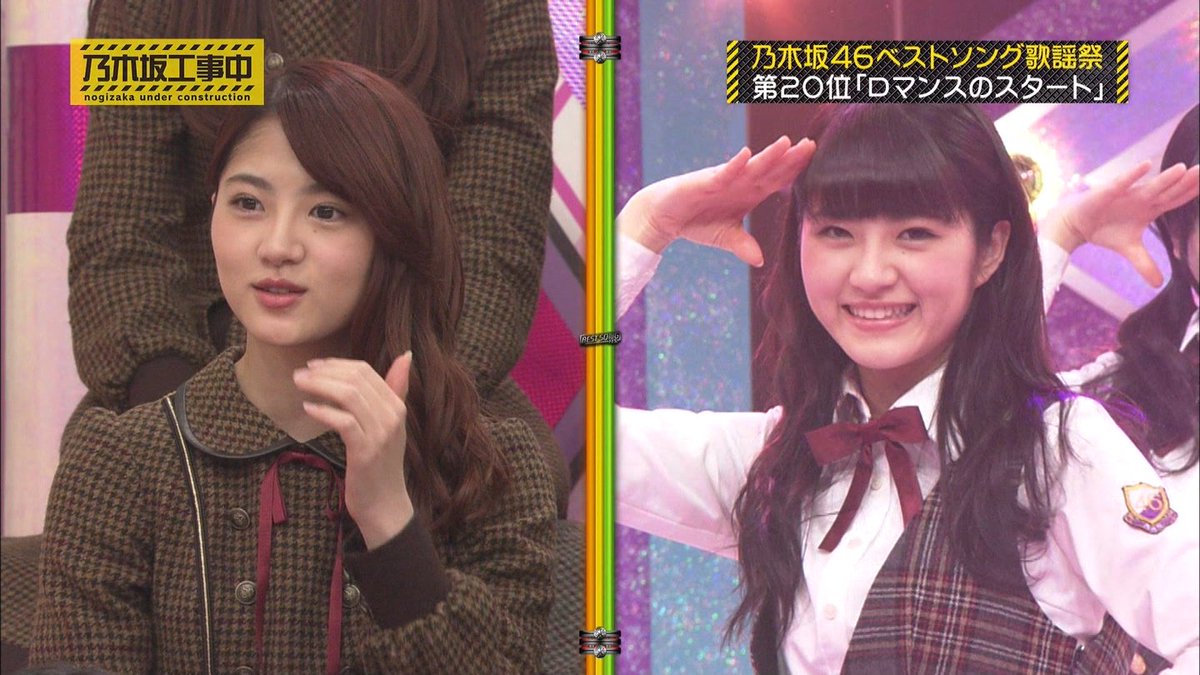 Waka: Yeah. And I had a straight bangs. I was an idol that time.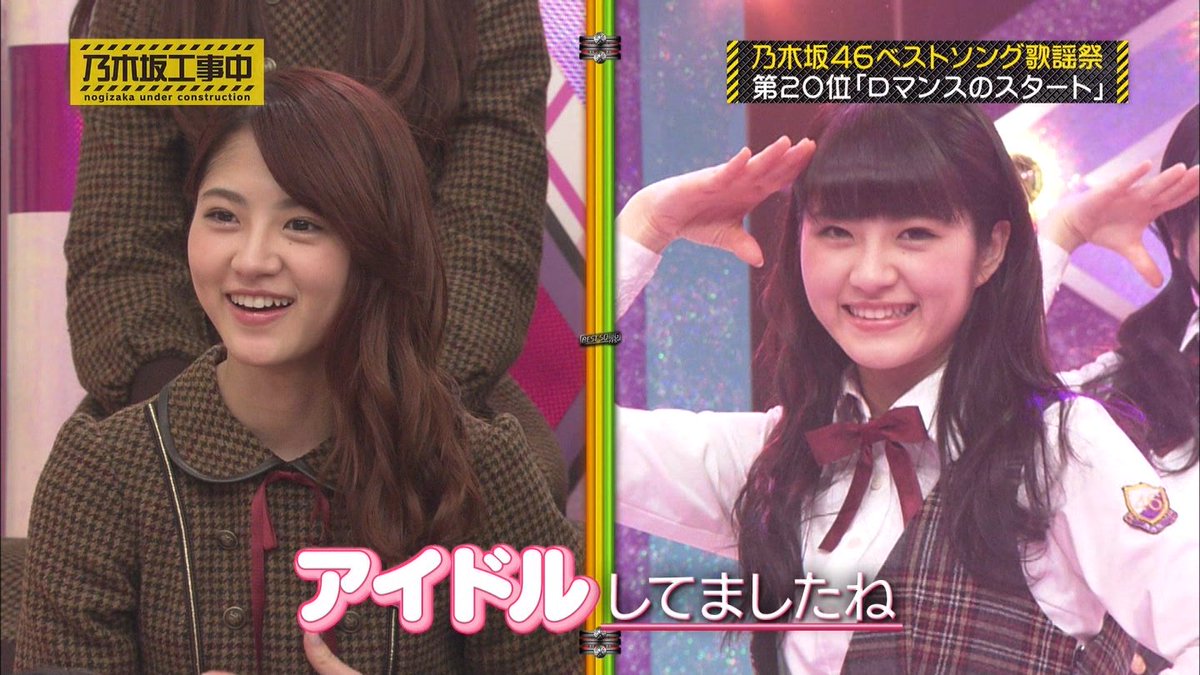 MC: You still are, aren't you?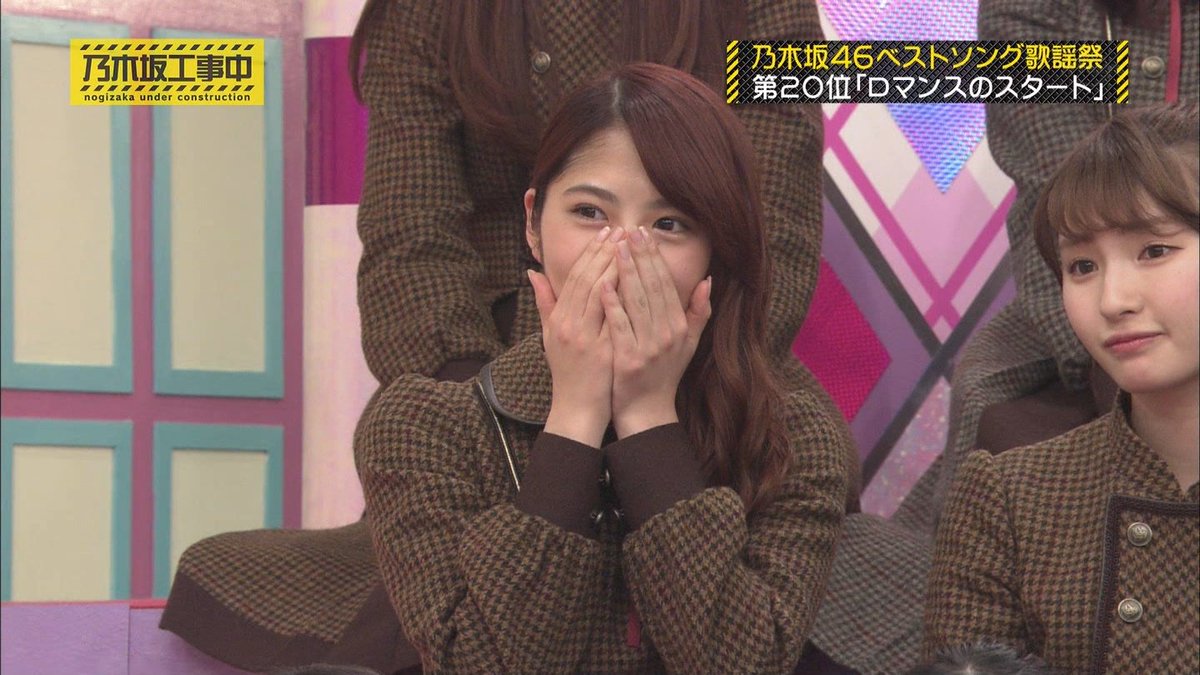 Waka: even Maiyan had twintails
Mai: I definitely can't do that right now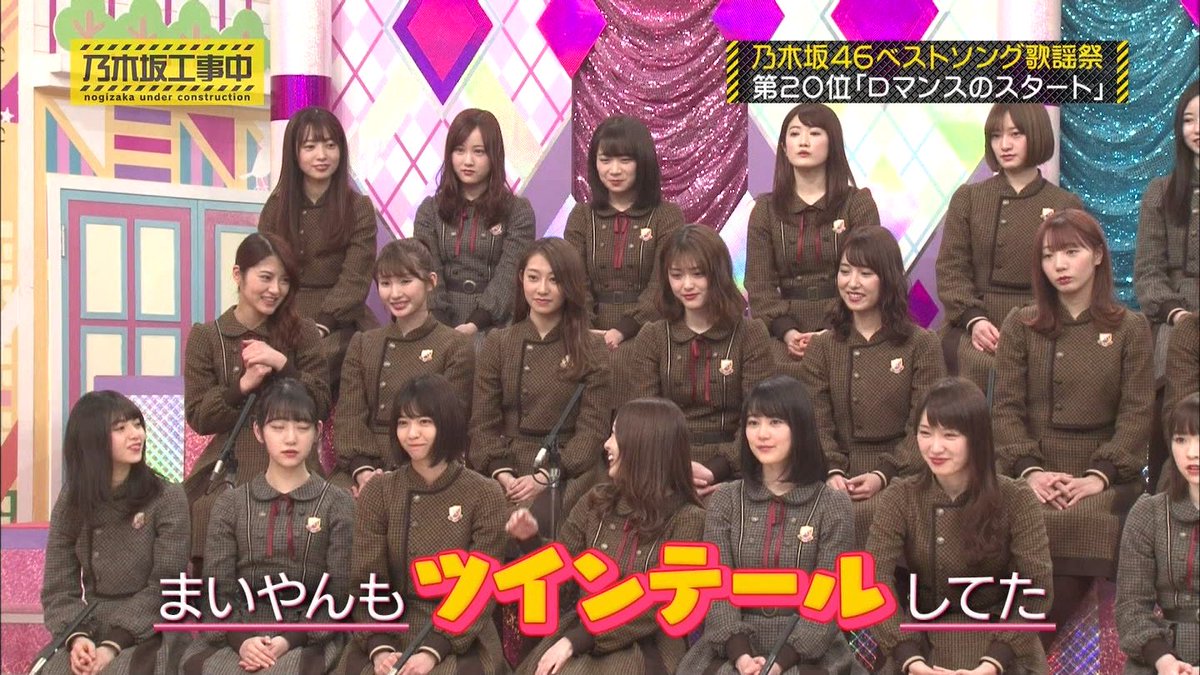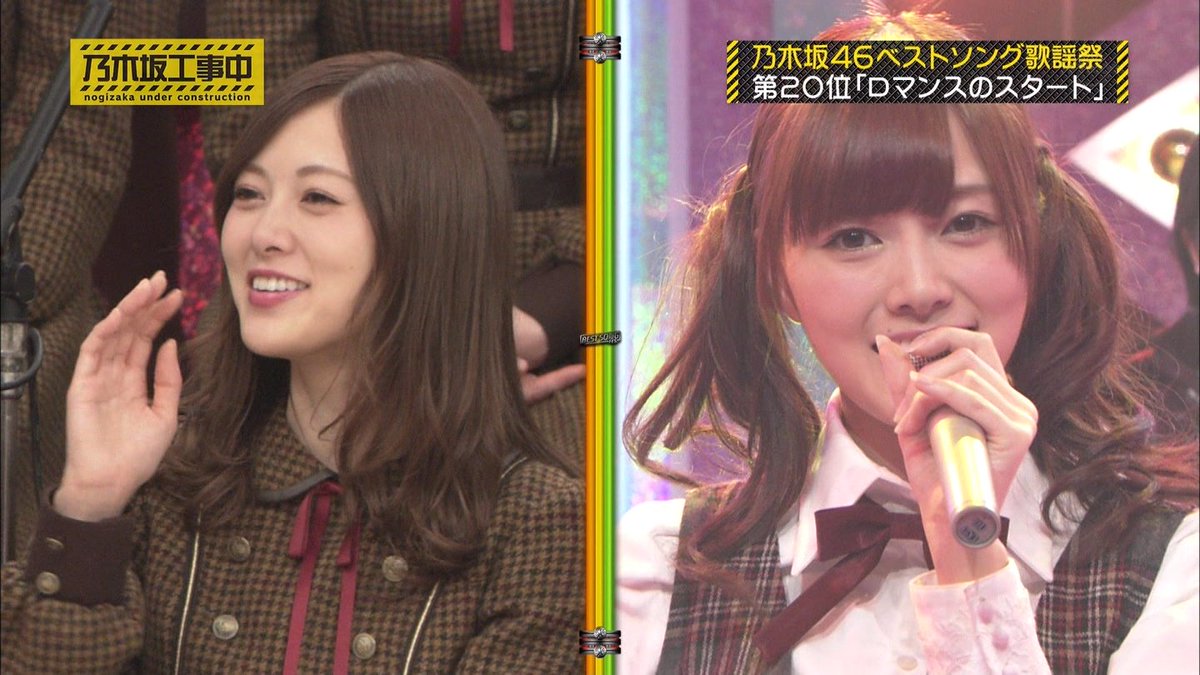 MC: no, I'm sure you'll still fit the image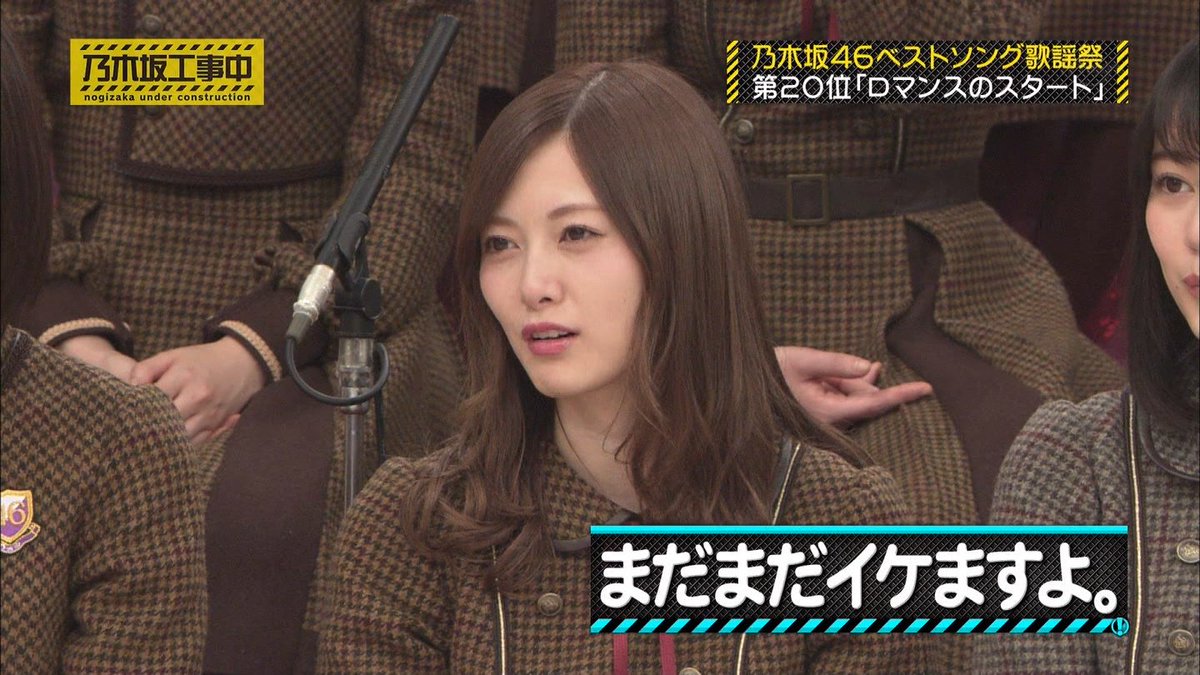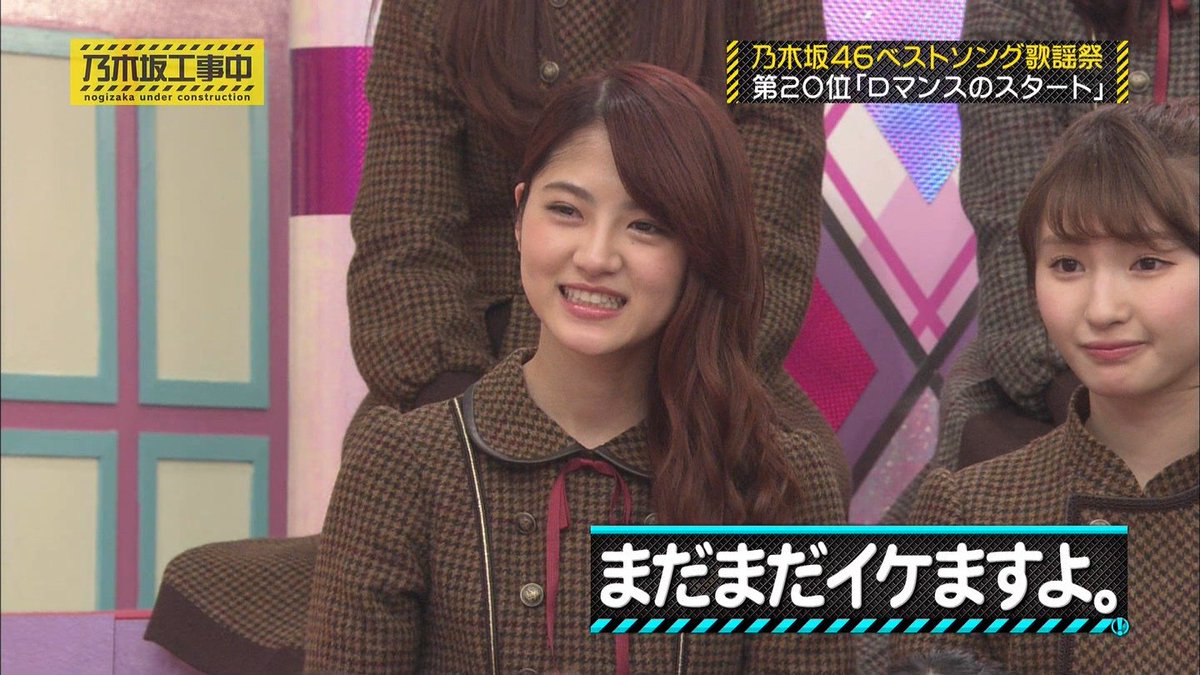 19th Sanbanme No Kaze (17th single "Influencer" coupling song)
Members will perform the song if there's "live" written on the rank plate.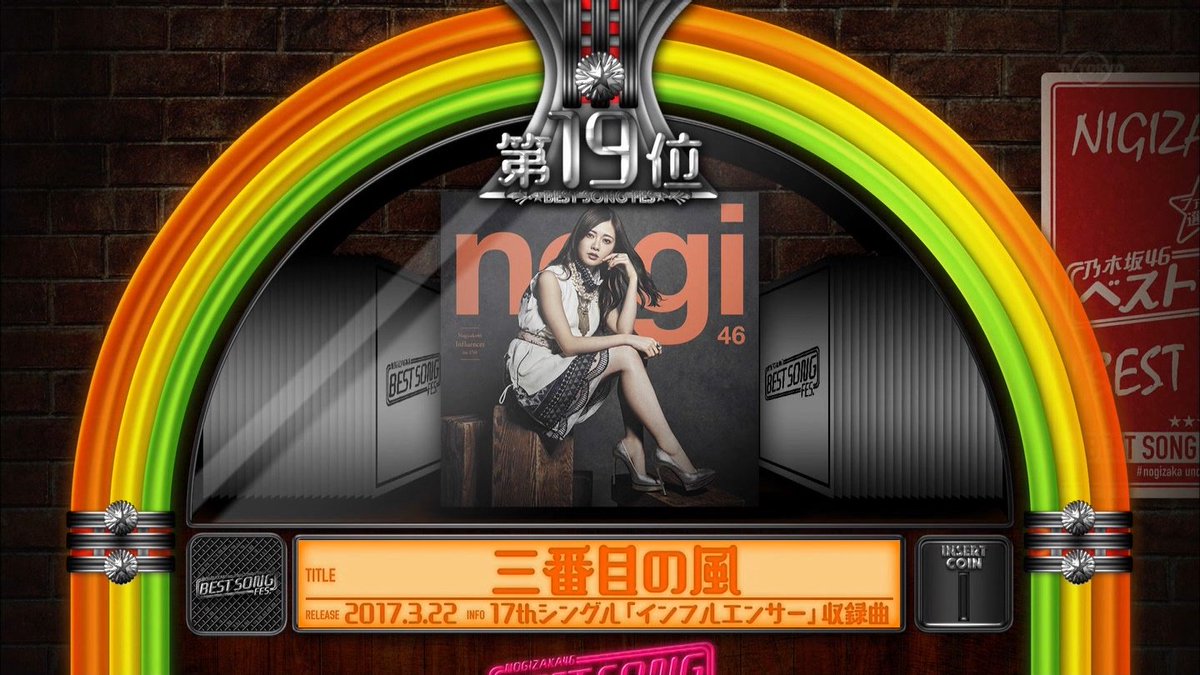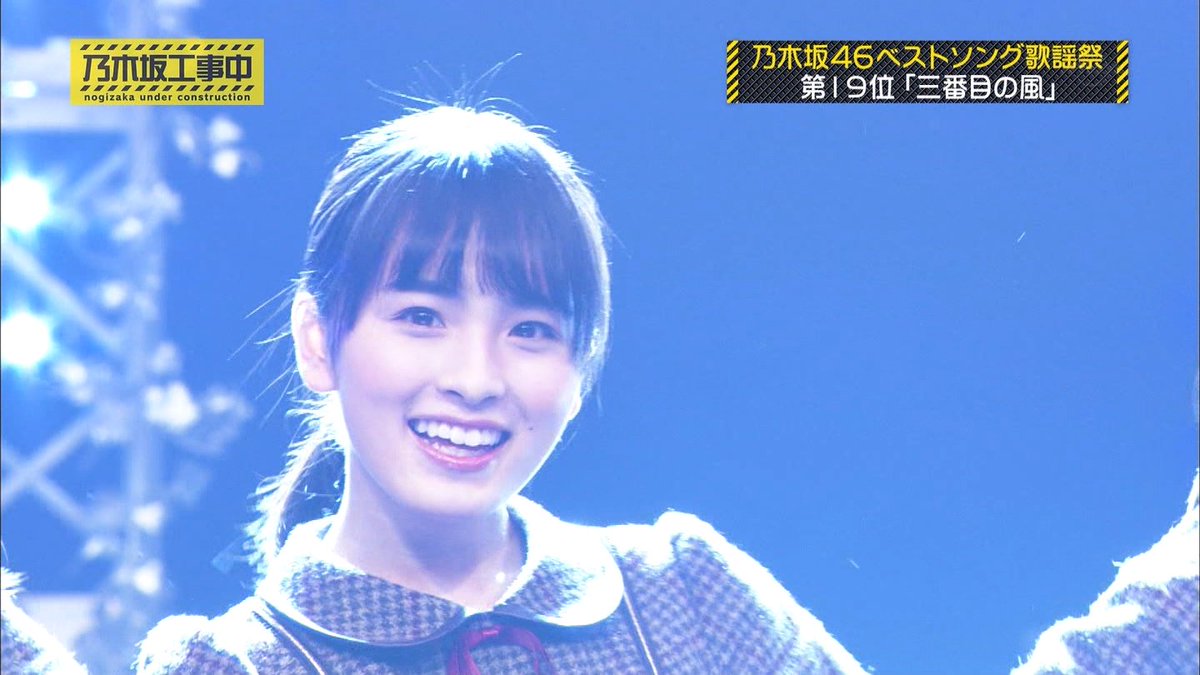 Momo-chan's smile is so bright…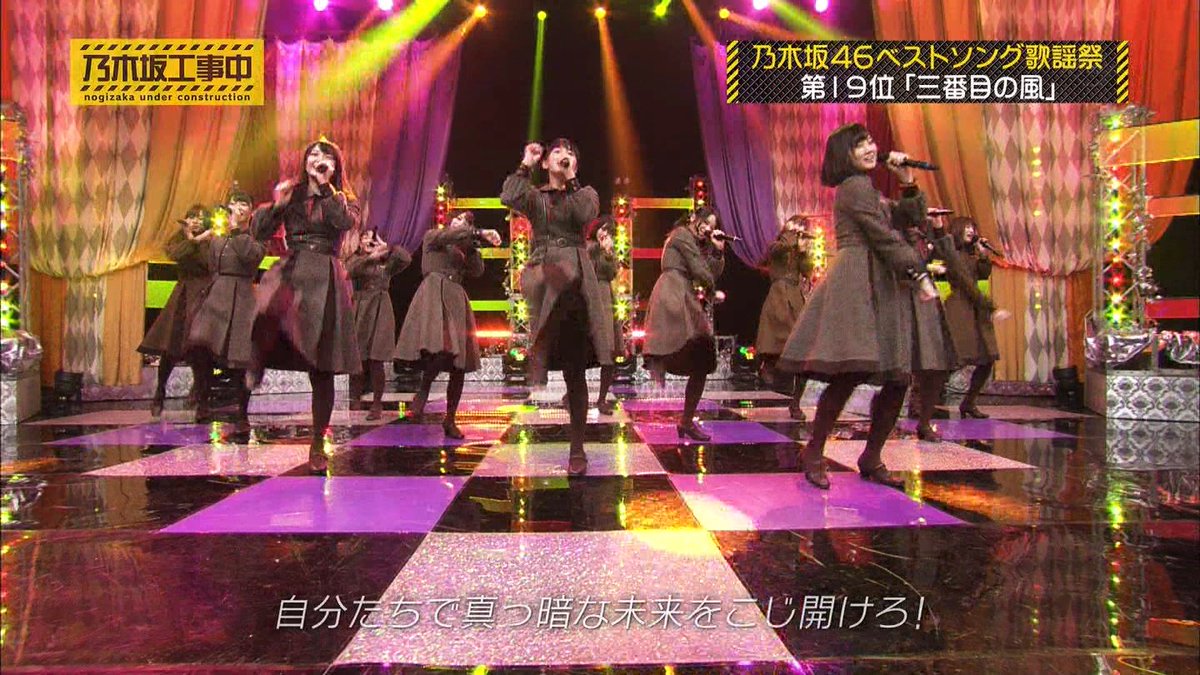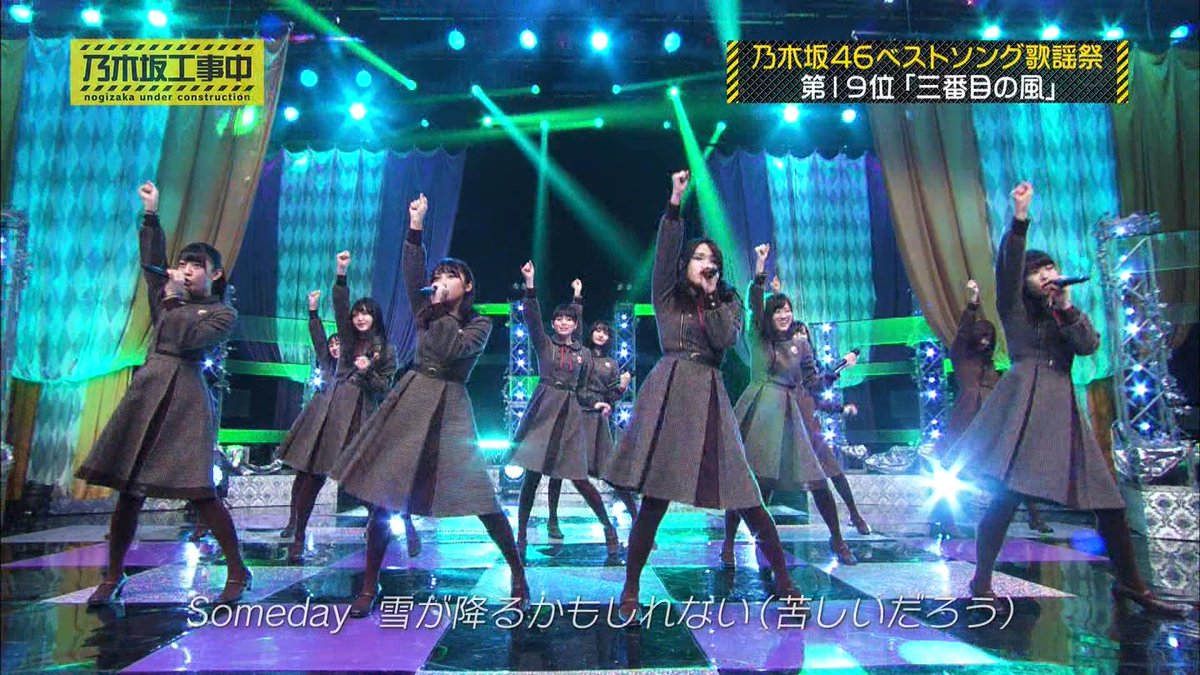 The oneesans and official oniichans are cheering for them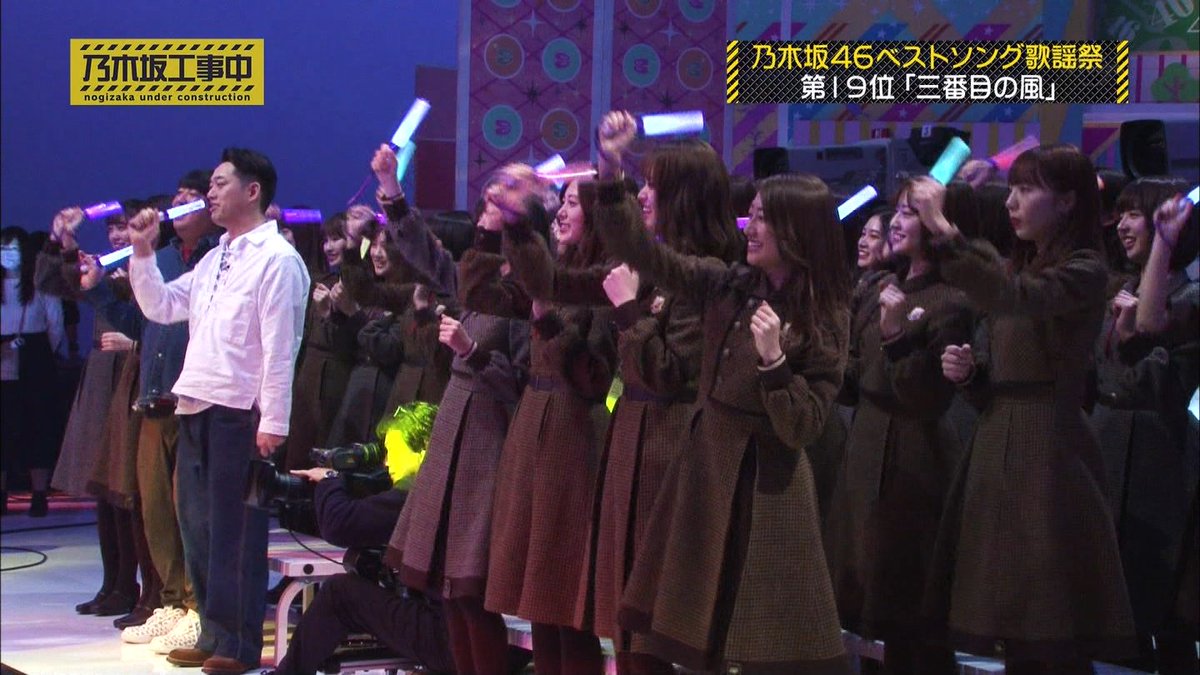 Shitara: I'm sure you that was so nerve-wrecking performance to you all because all of your seniors are watching this close.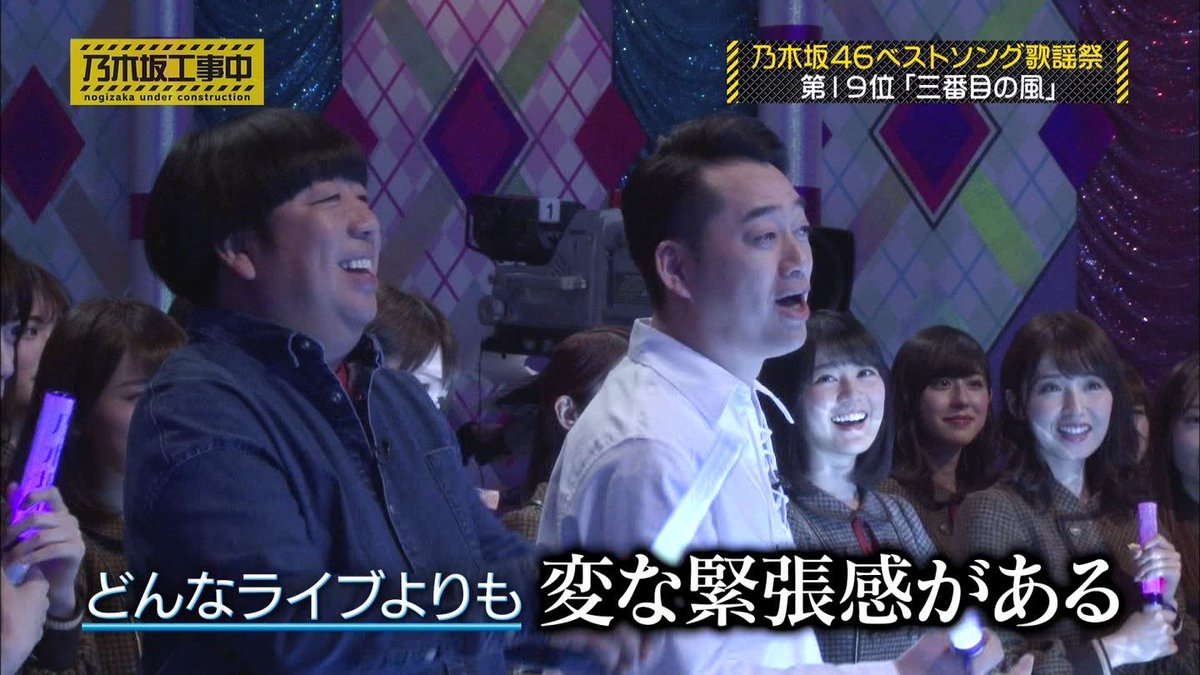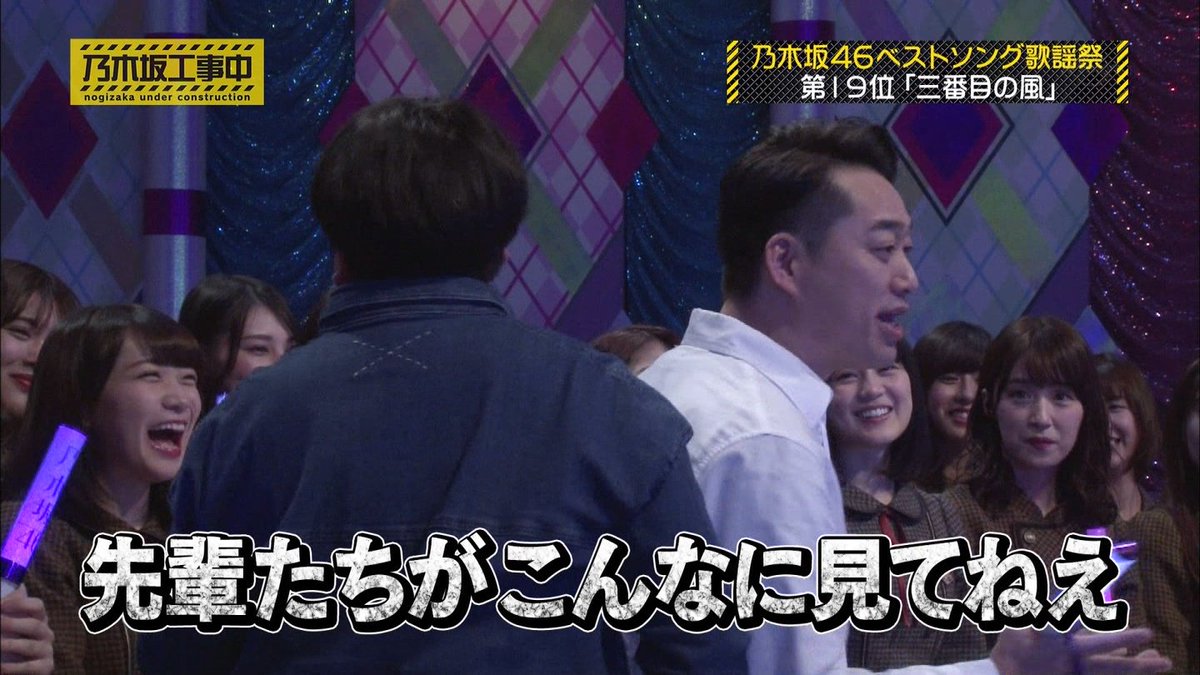 Himura: and I was looking into each 3rd gen members and making them laughing.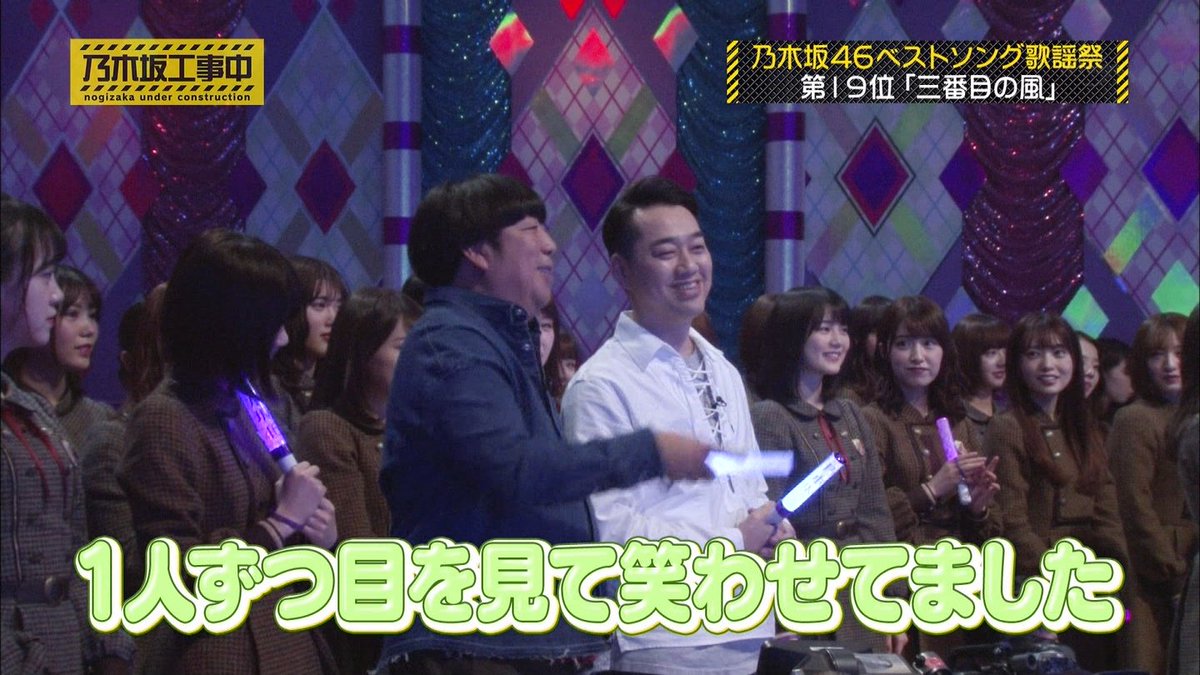 18th Yasashisa to wa (7th single "Barette" coupling song)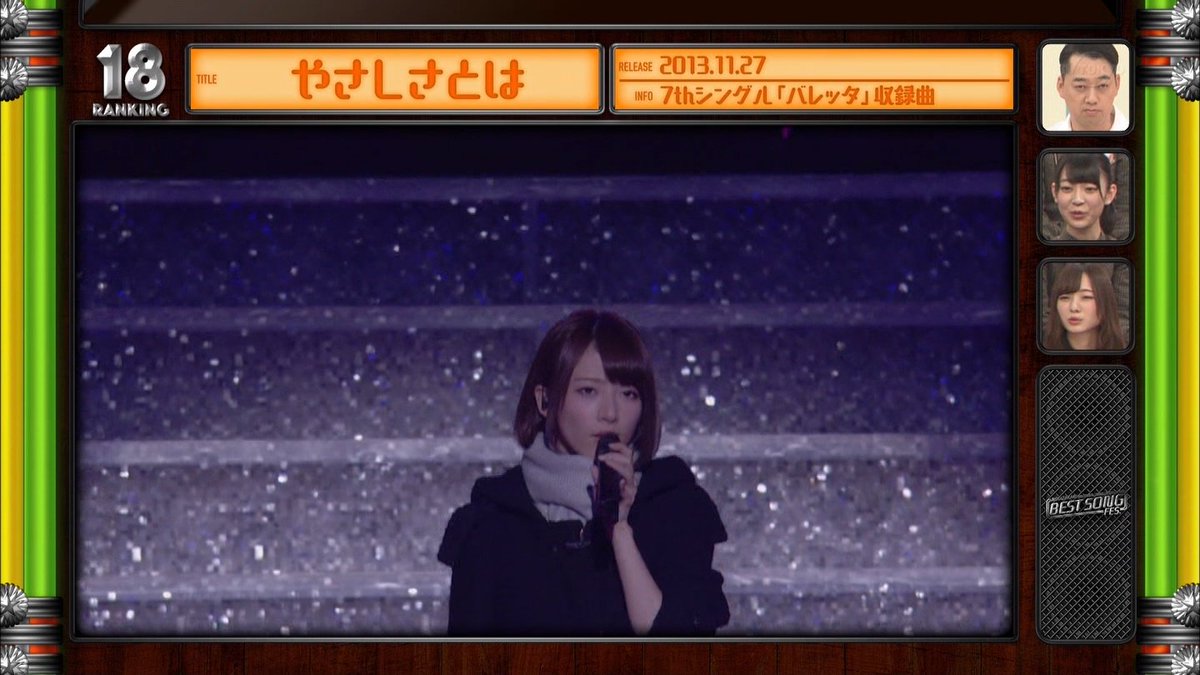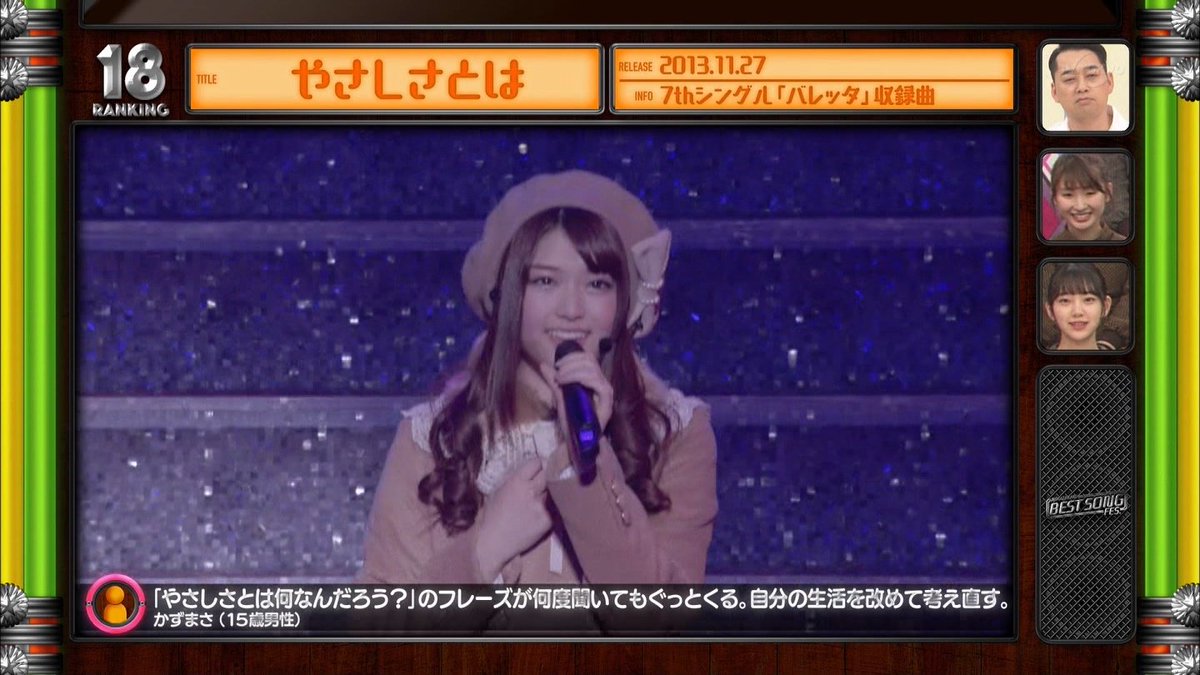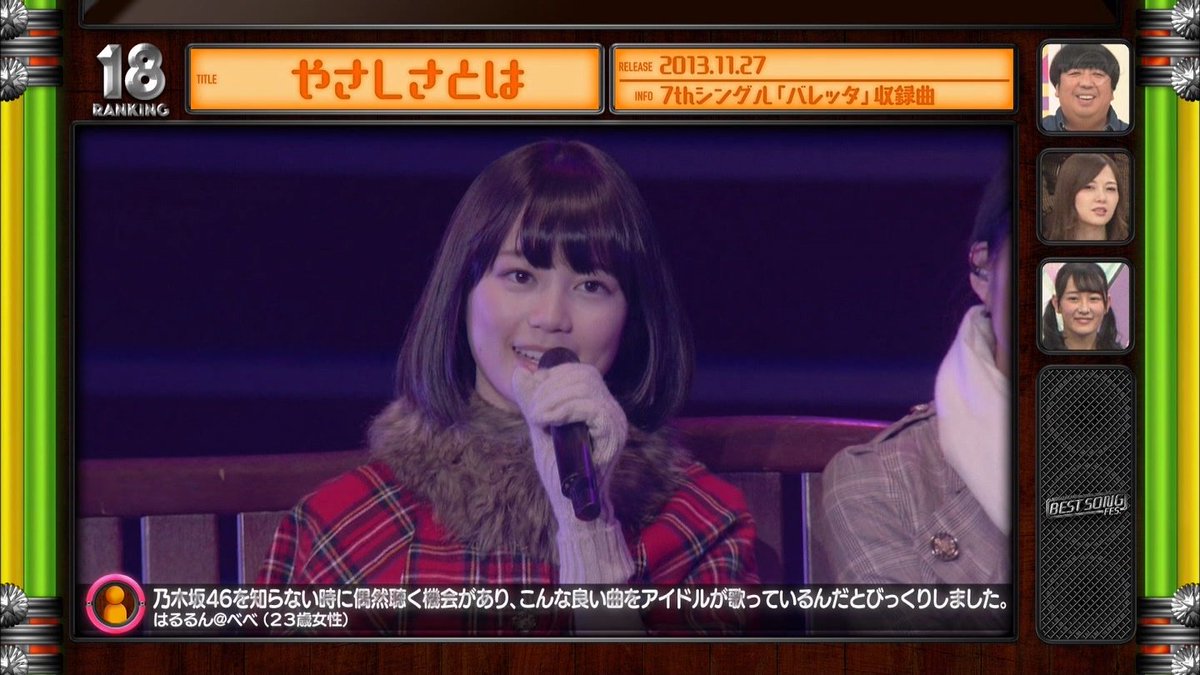 Hori: If it's possible, I don't want people to use that VTR (when she was chosen as center for the first time). I was so ugly. Thanks to that, people think that I had plastic surgery.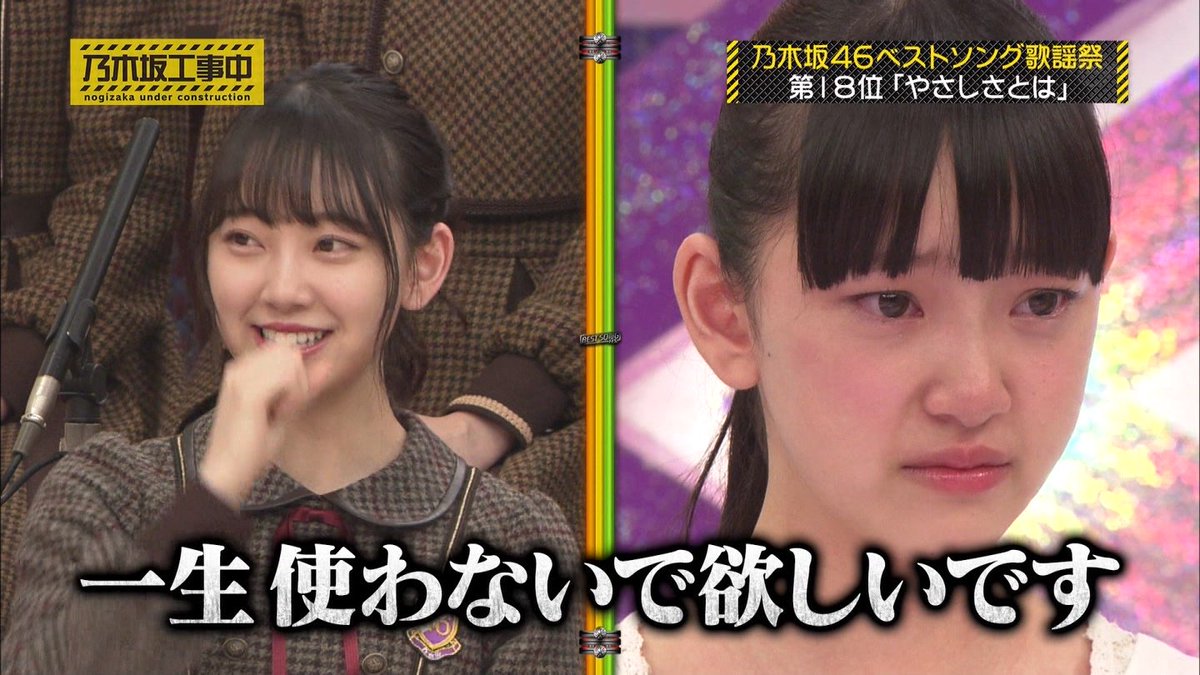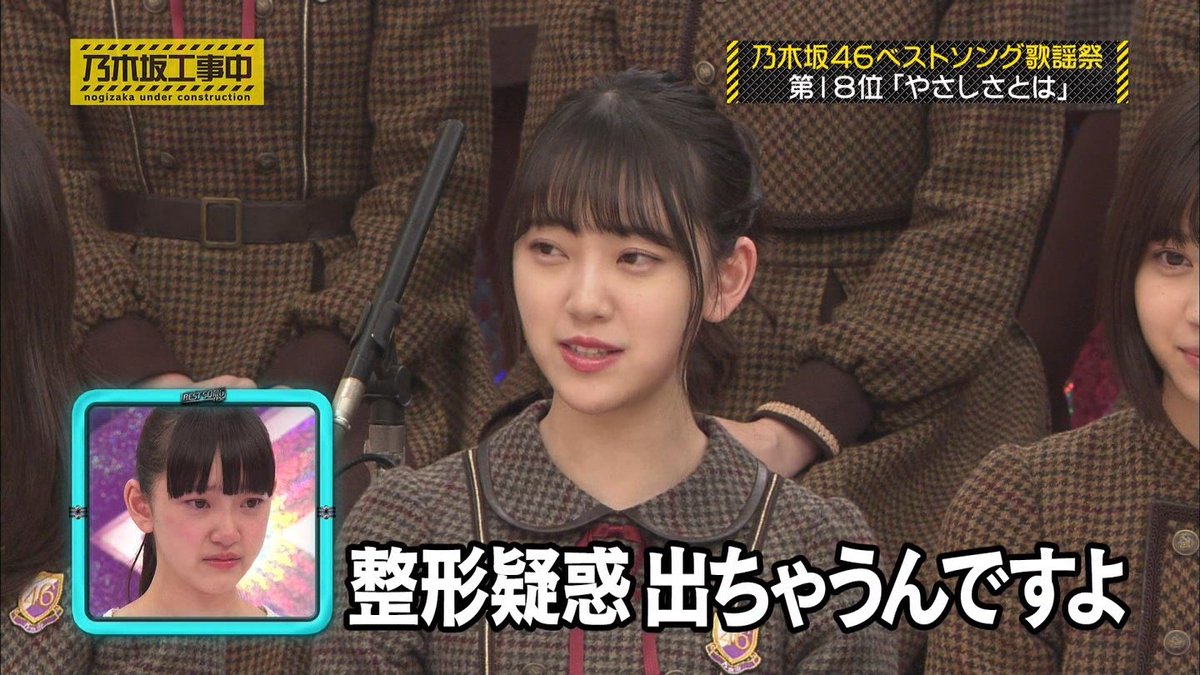 Macchun: Members (Ikuchan, Himetan, Naachan, Johnson, Nanamin, Macchun, and Waka) in this song are unique ones. Everyone has their own's characteristic in singing.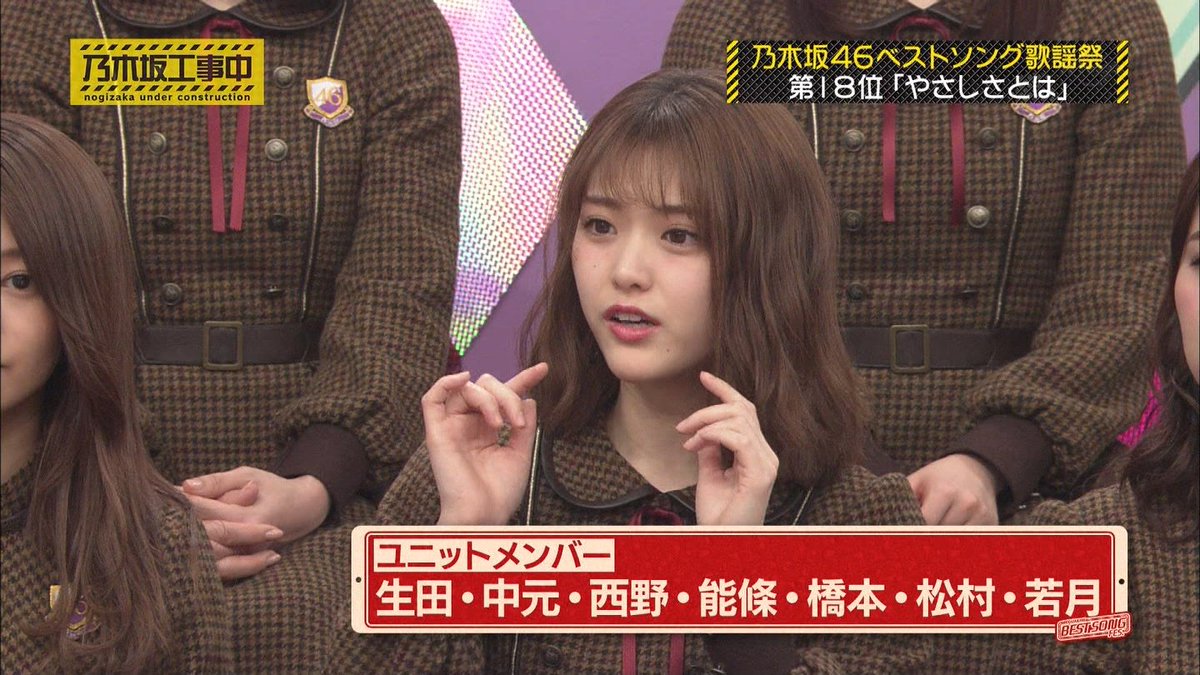 Macchun: But it doesn't mean all of them are good in singing.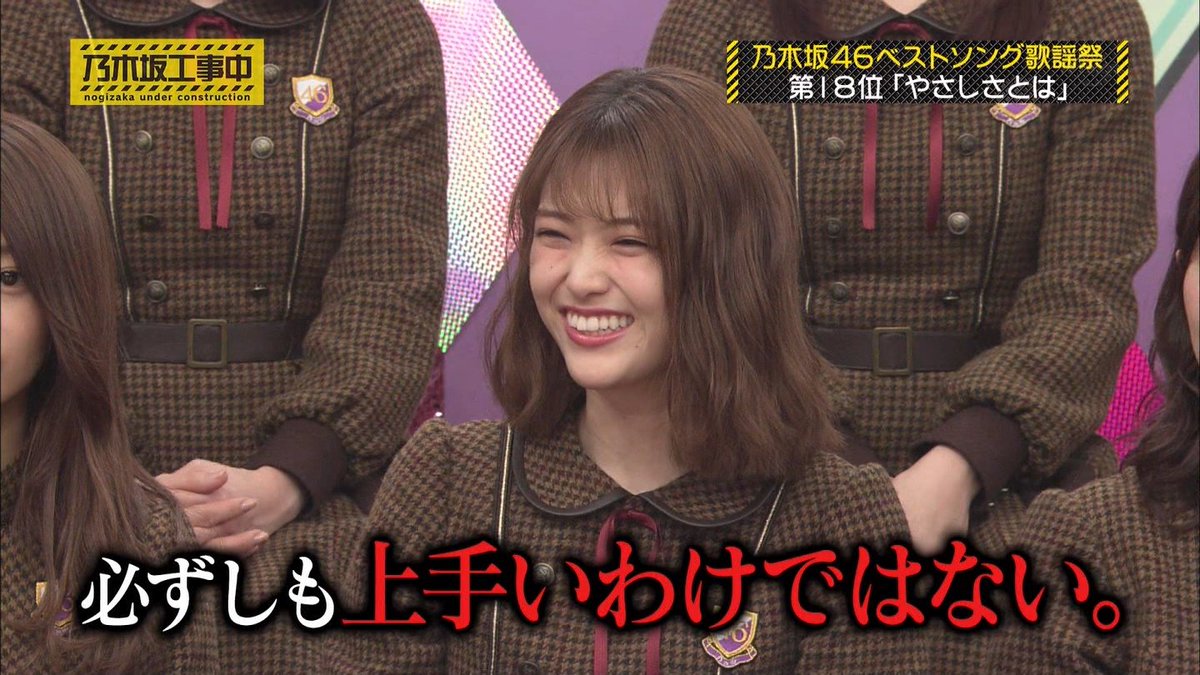 17th Sekkachi na Katatsumuri (3rd single "Hashire! Bicycle" coupling song)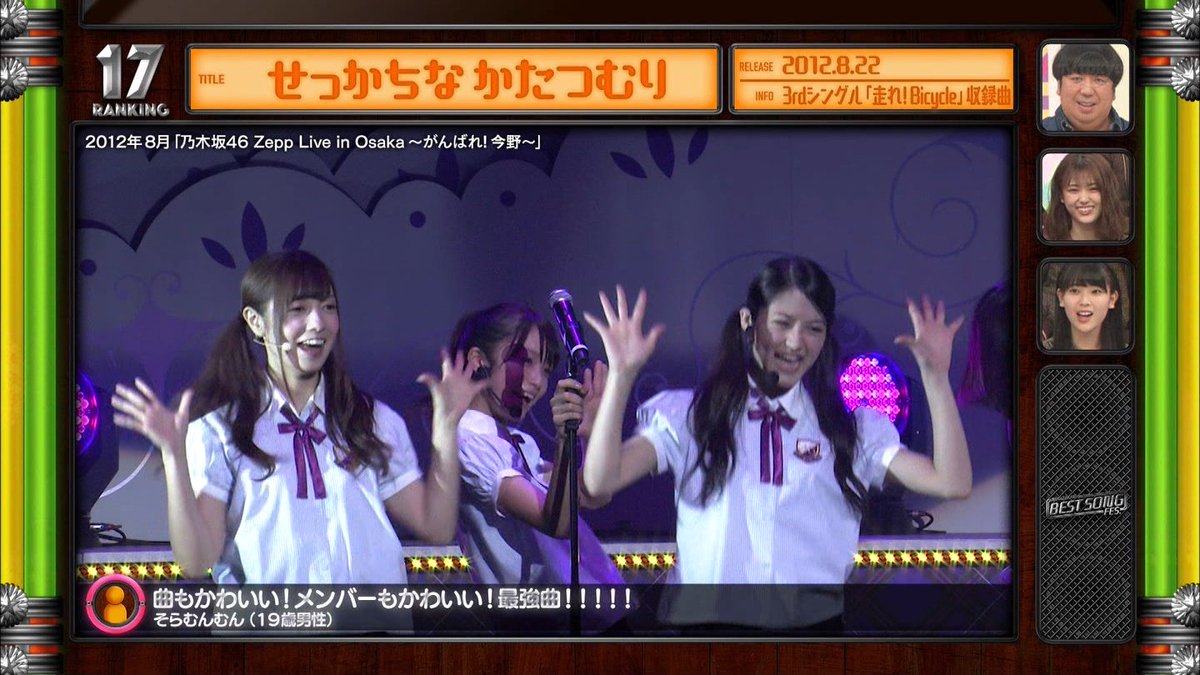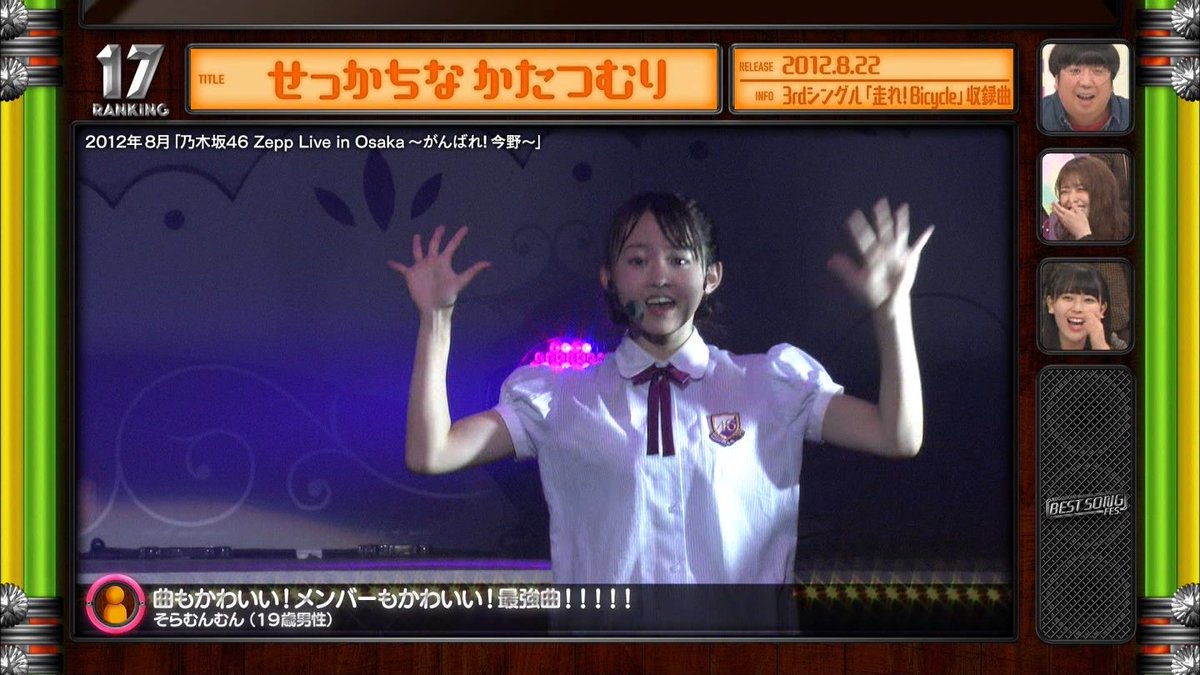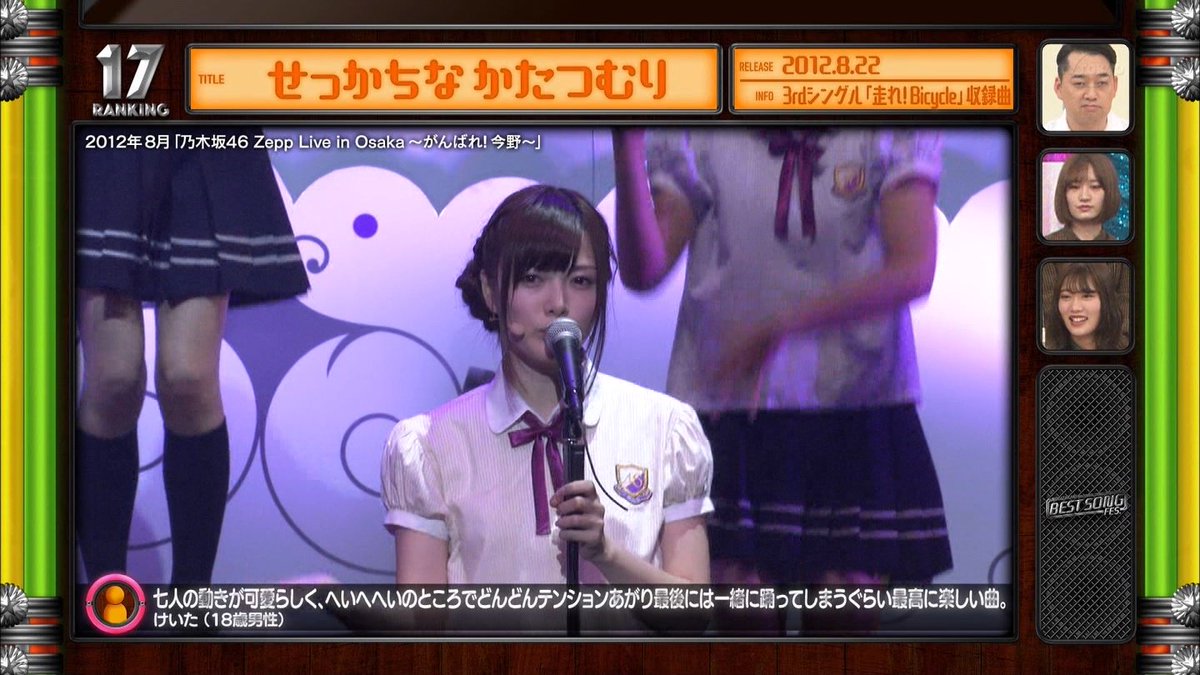 Kana: My position was 2nd row in this single. And MV for this song was done filmed 3 years later.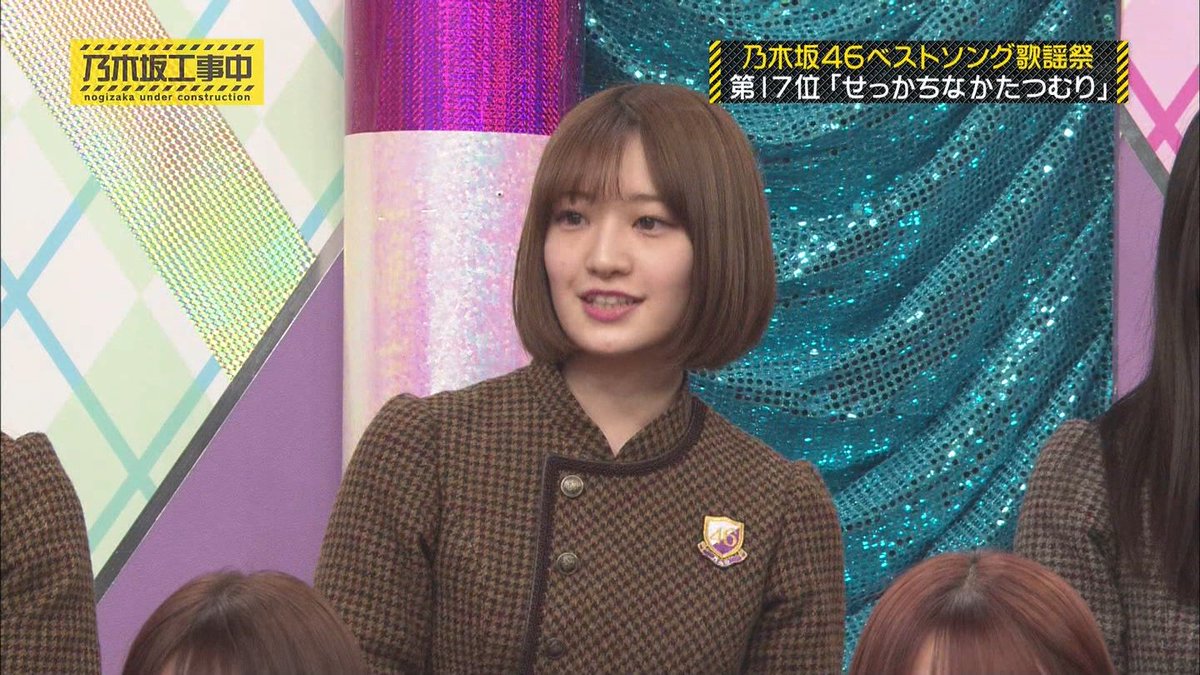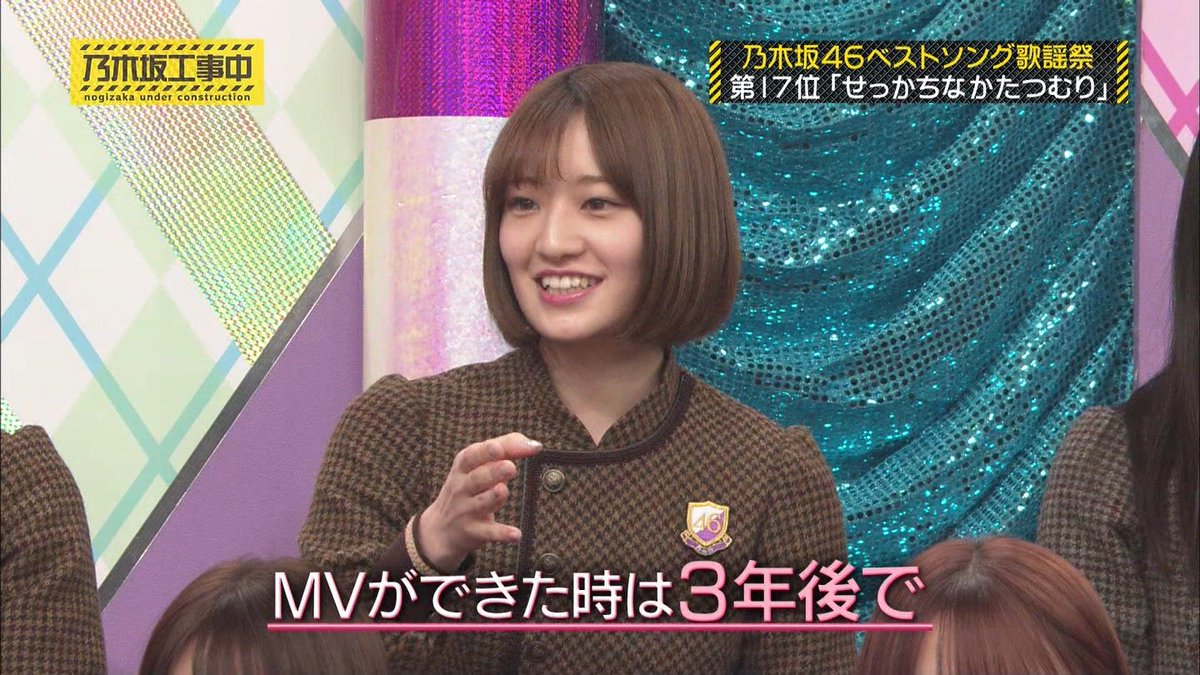 Kana: I'm sure people were thinking, "Why Nakada is there?" (Because she gradually dropped from senbatsu to under)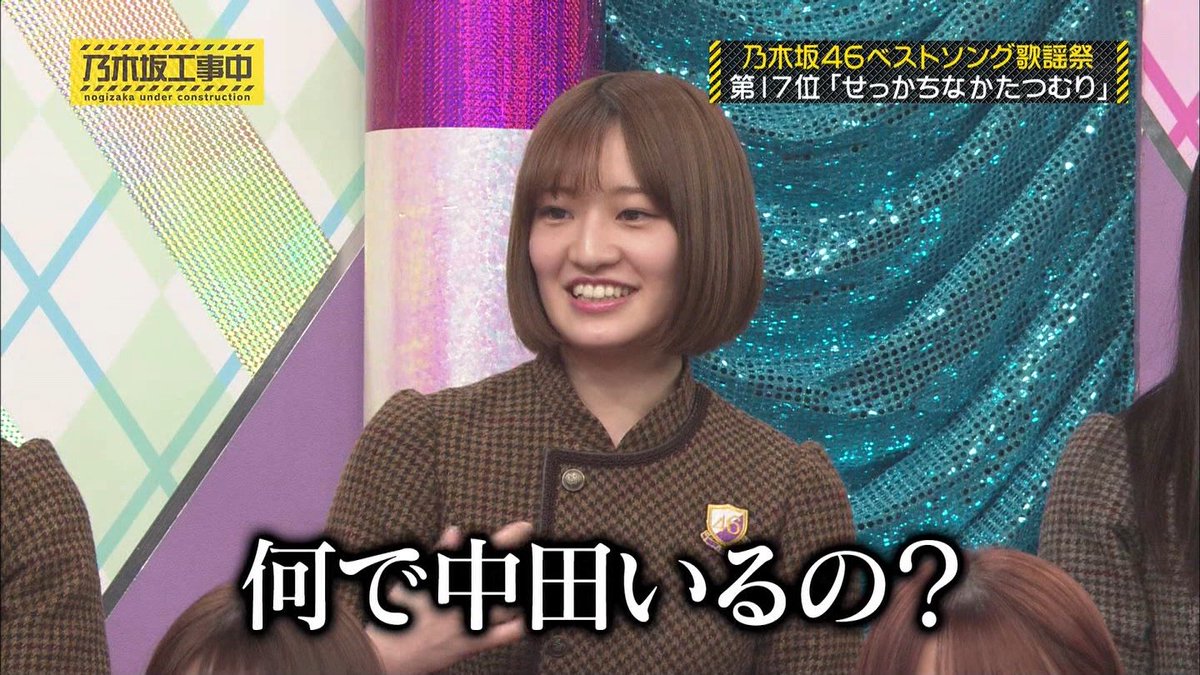 16th Kanashimi no Wasurekaa (13th single "Ima, Hanashitai Dareka ga Iru" coupling song)
Members were like, "awww…" in harmony.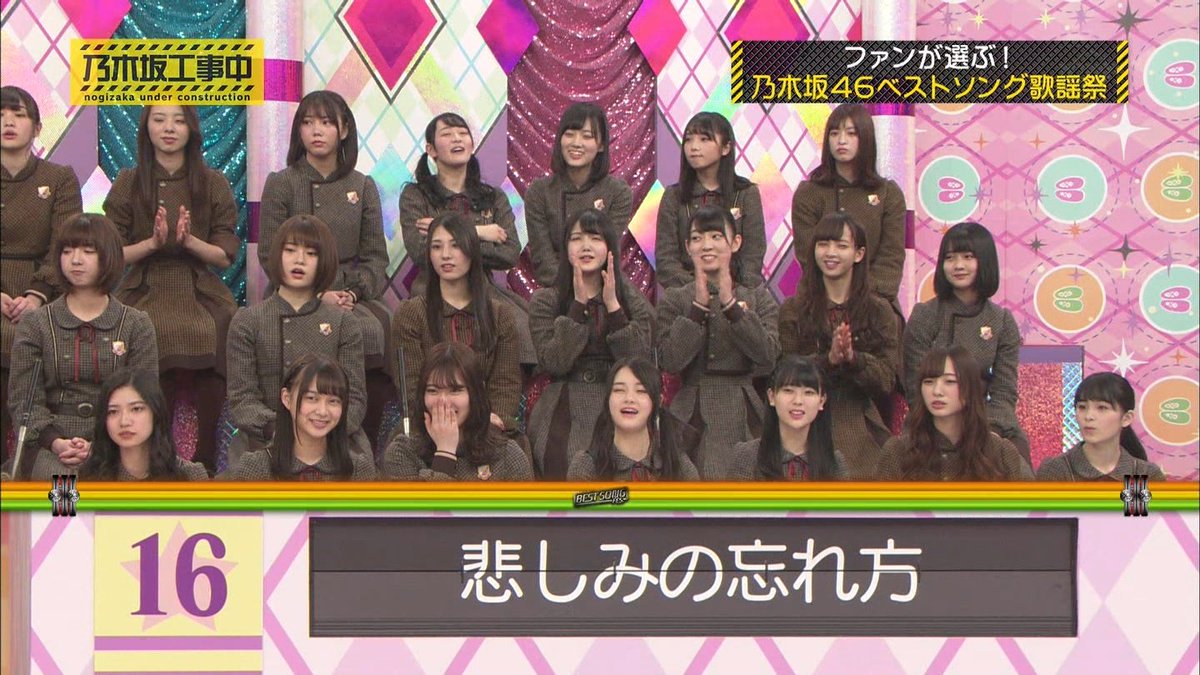 It is indeed a sad song. And that VTR… I remember when Ikuchan were crying right after singing the song ; _ ;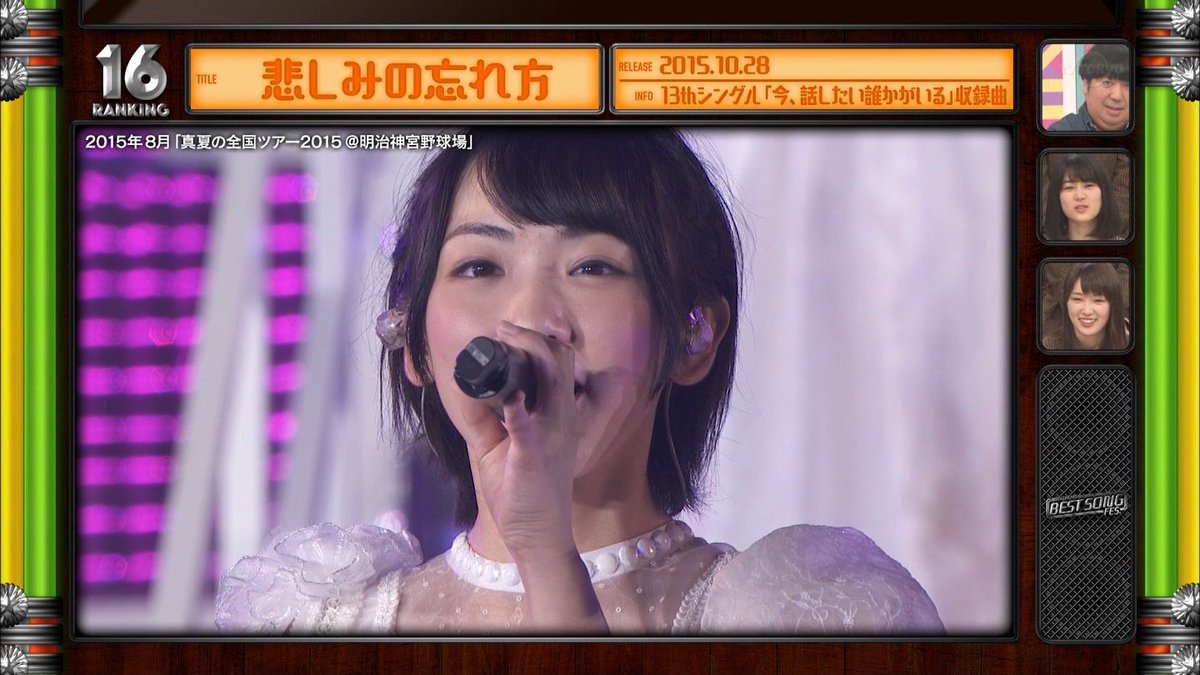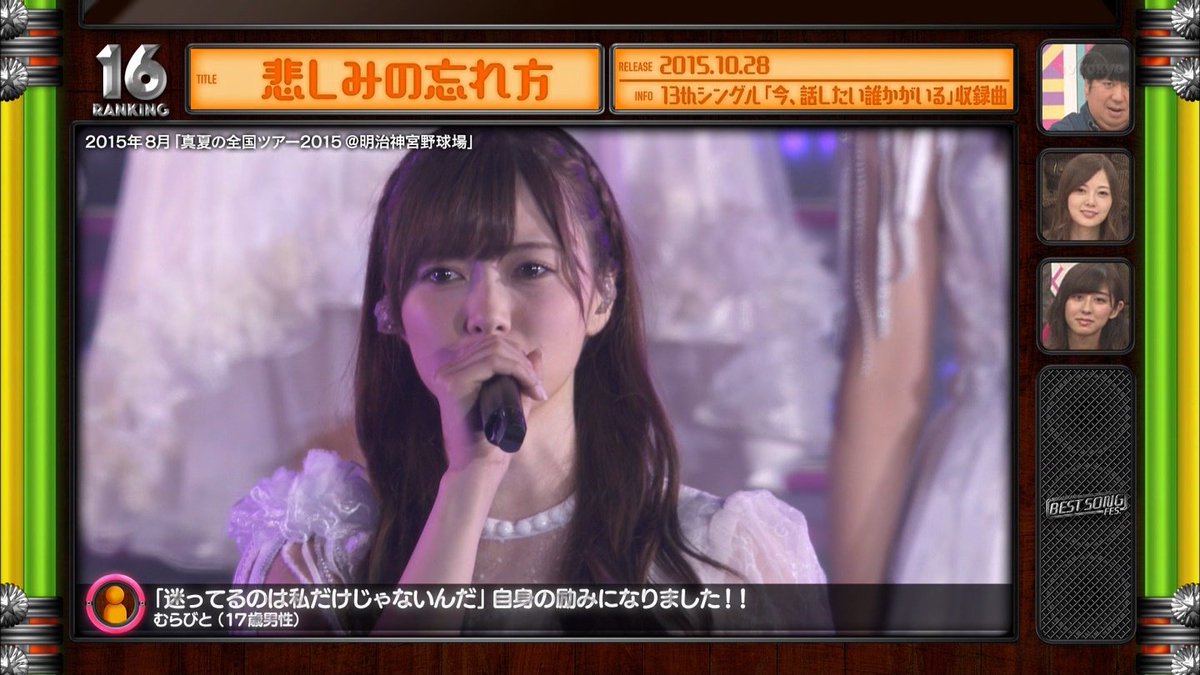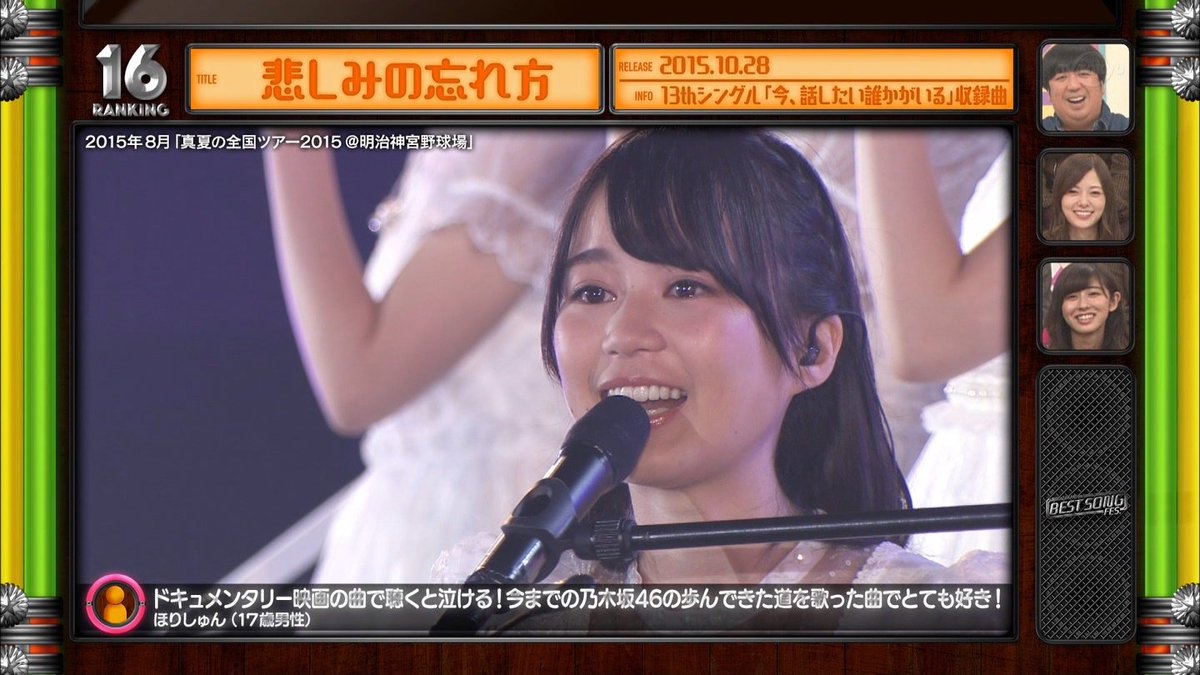 Ikuchan: The intense sounds from the orchestra gave me goosebumps. I still remember it very well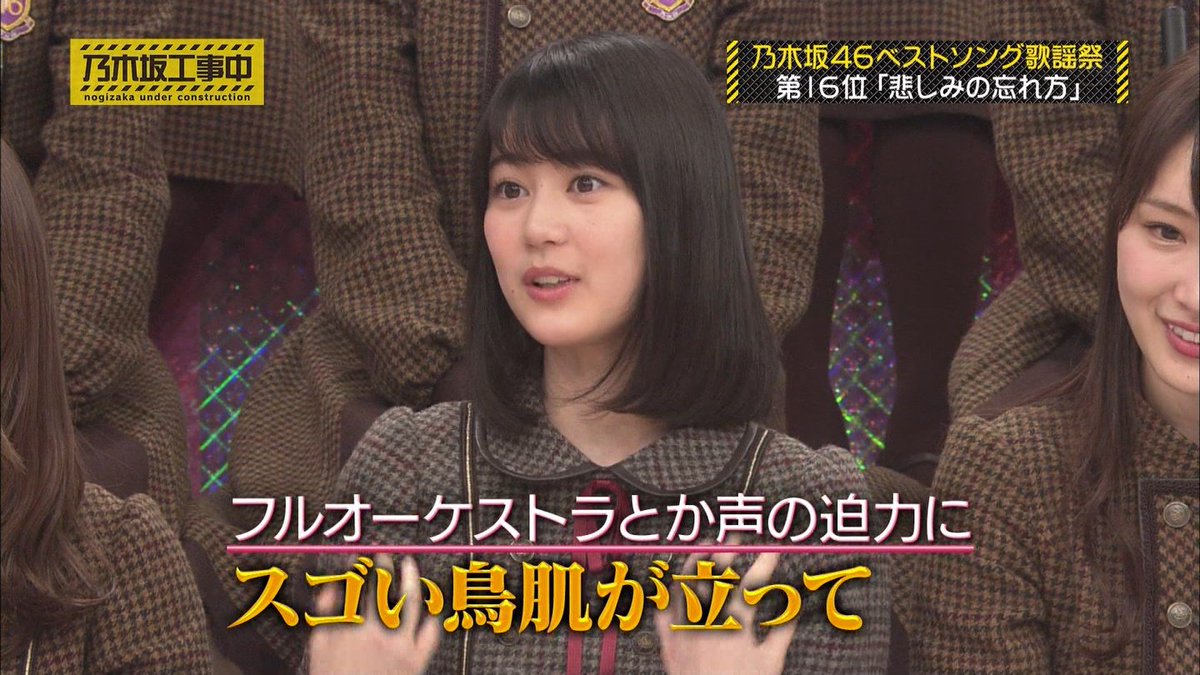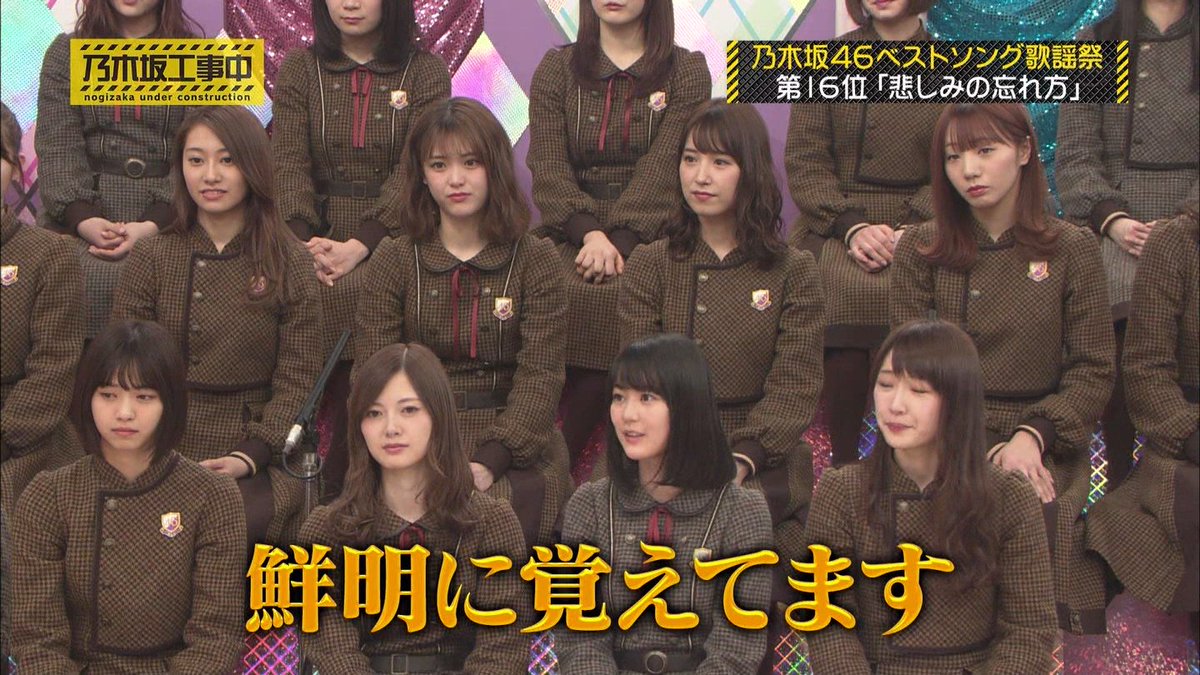 MC: I'm sure you were nervous singing while playing the piano like "na na na na na na" *low quality of mimicry*
Ikuchan: *laughs*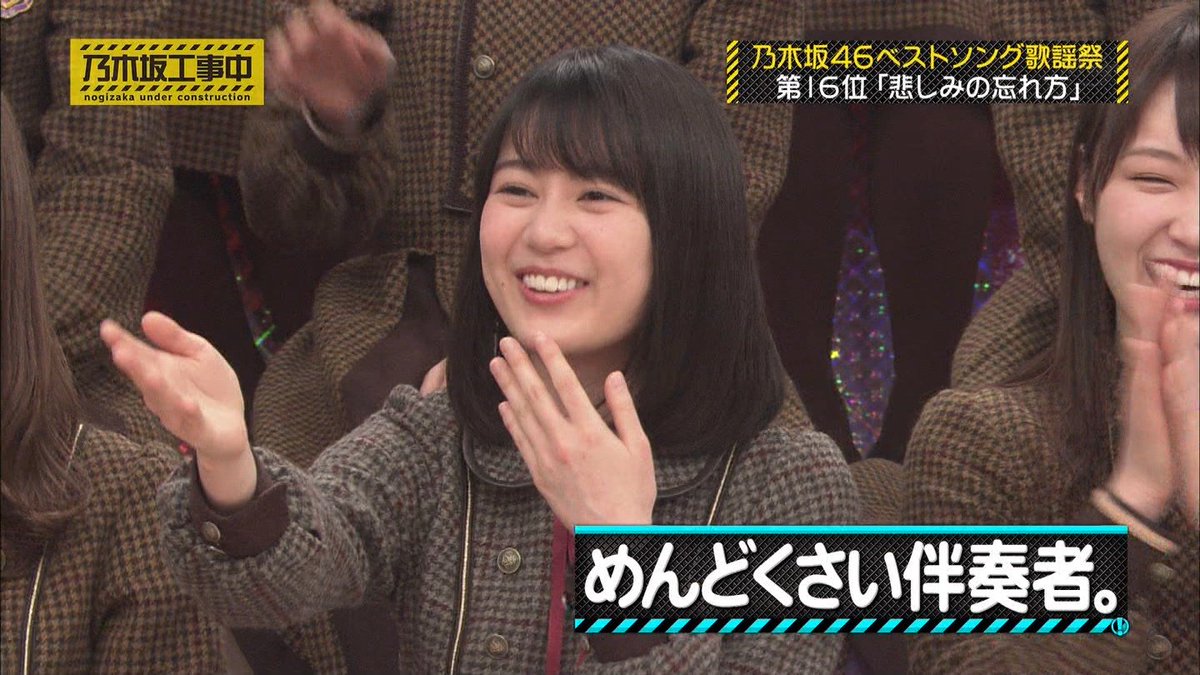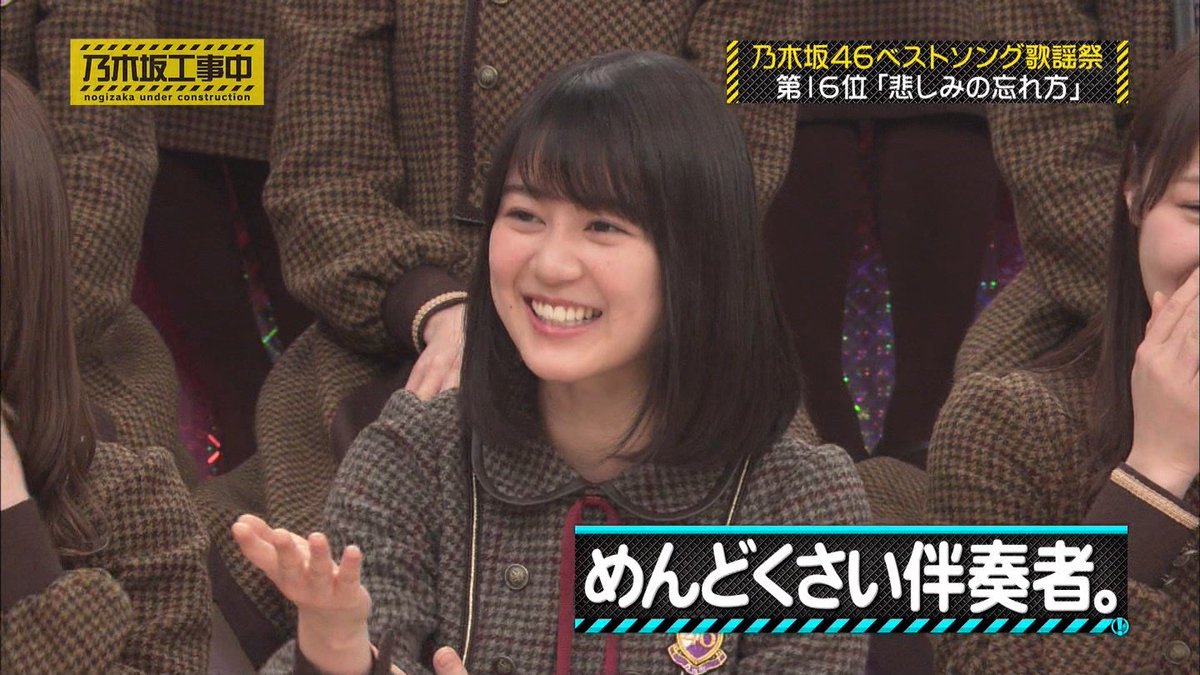 15th Arakajime Katarareru Romance (11th single "Inochi wa Utsukushii" coupling song)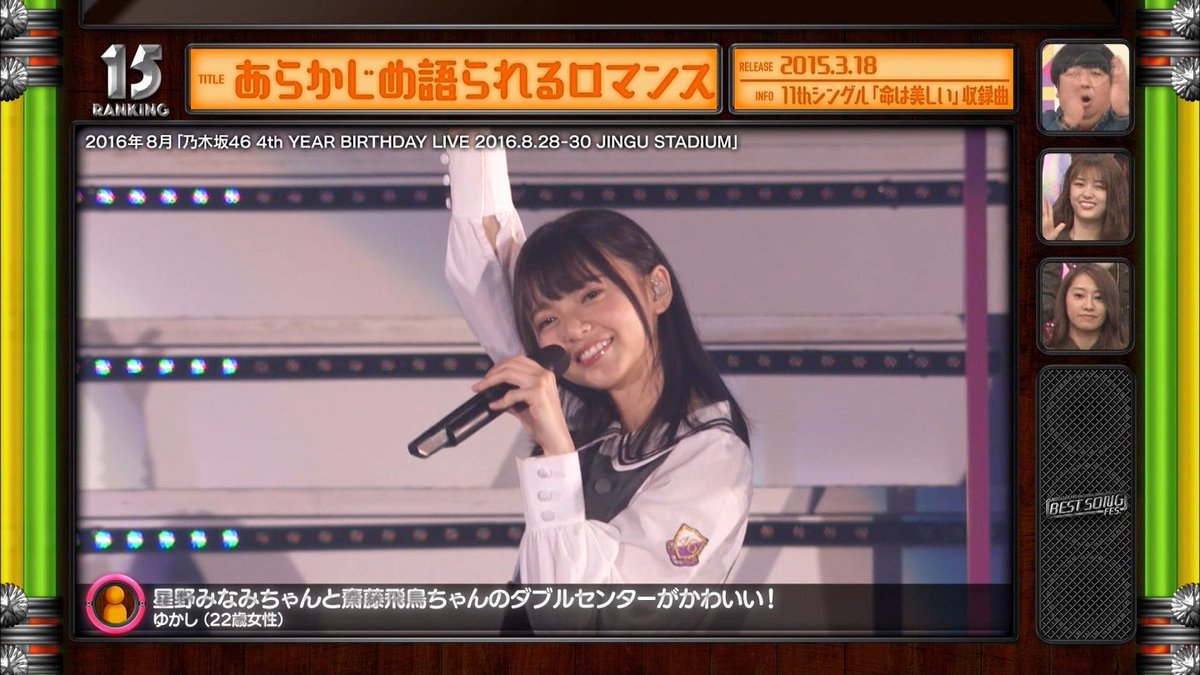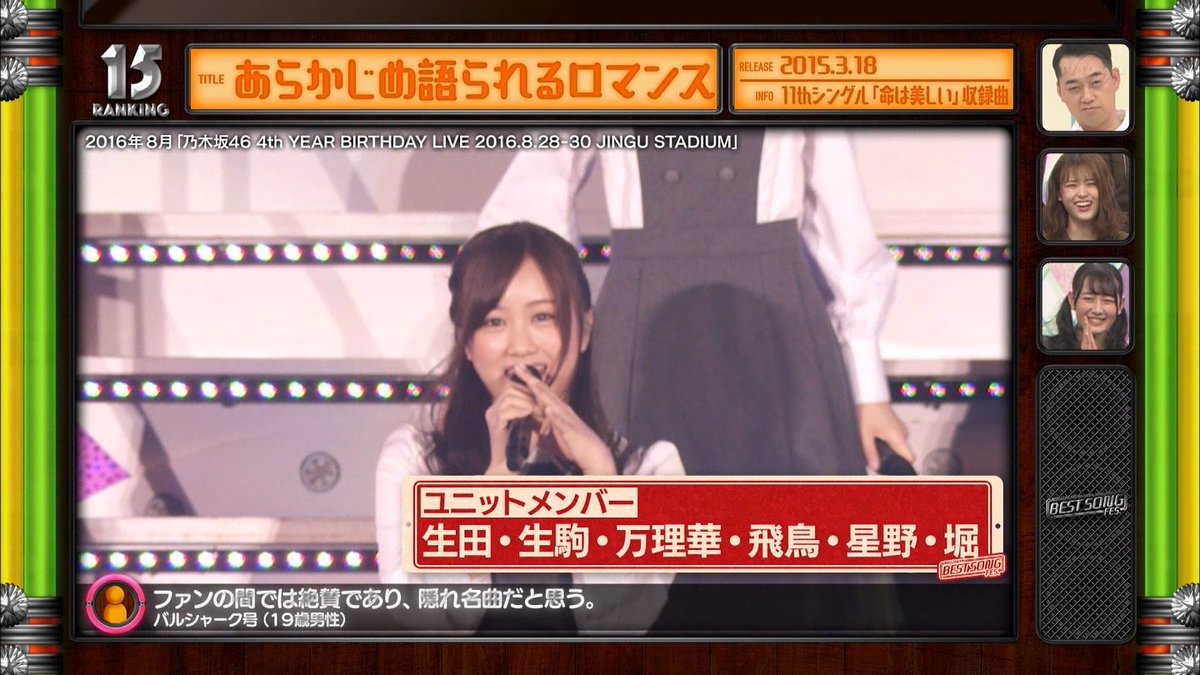 Ashu: People keep telling me that this is a good song. But I don't know the reason why it's good.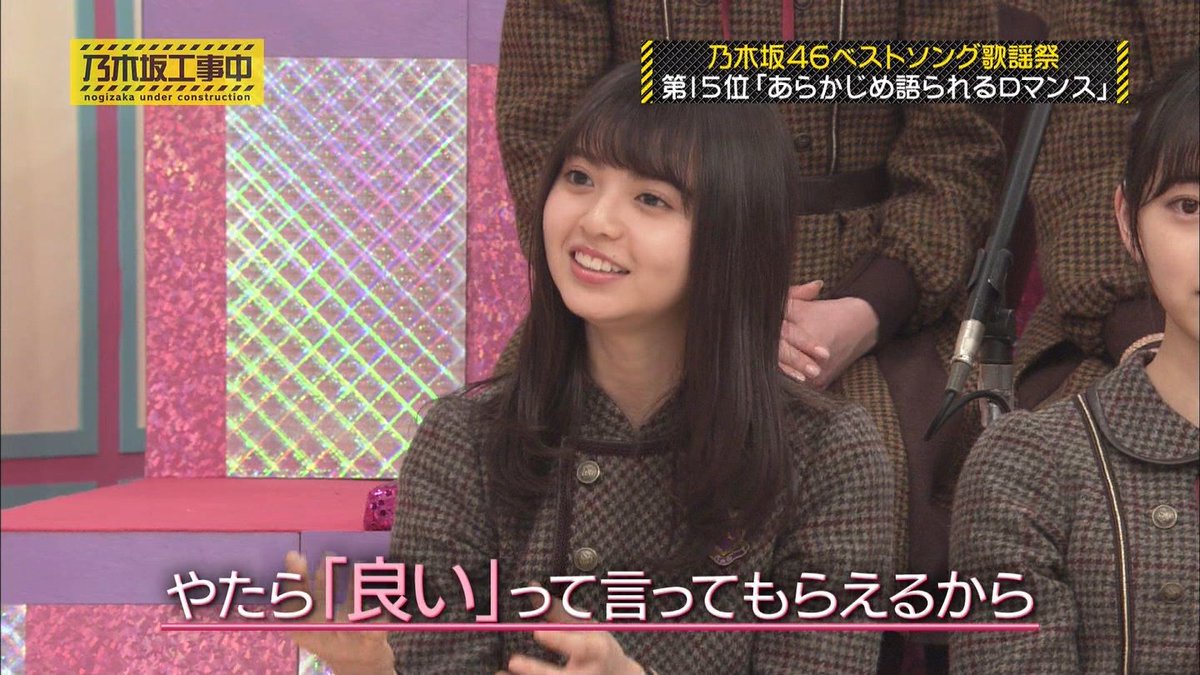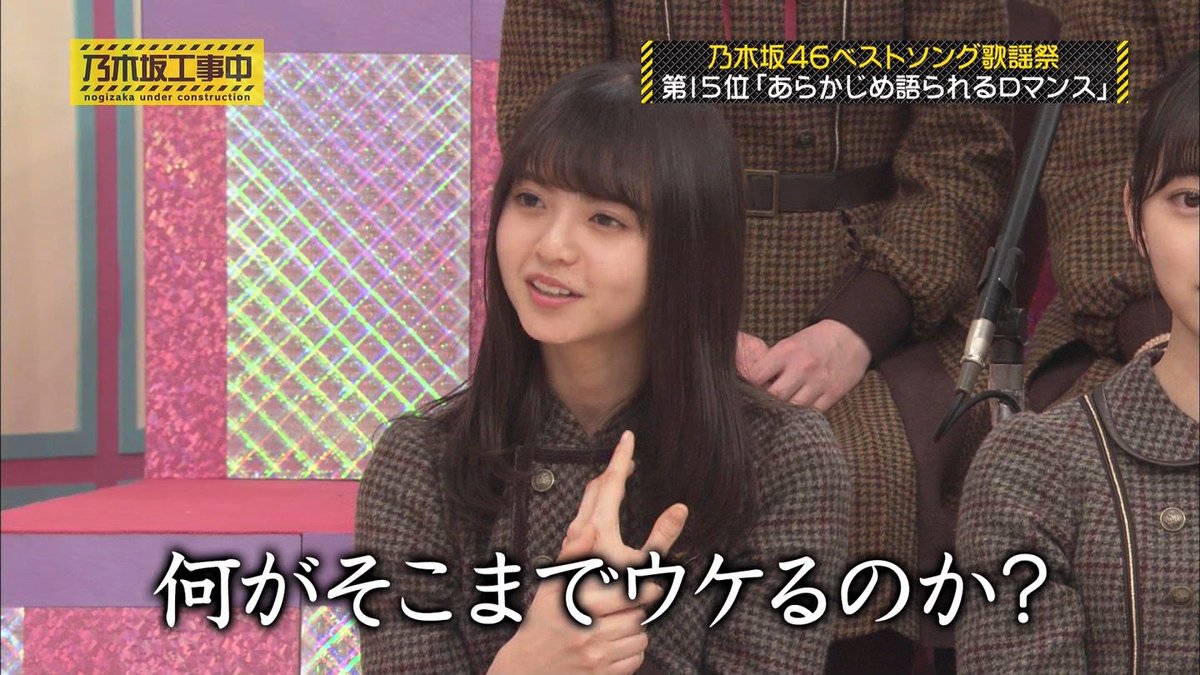 Sign: The center is questioning why the song gets so popular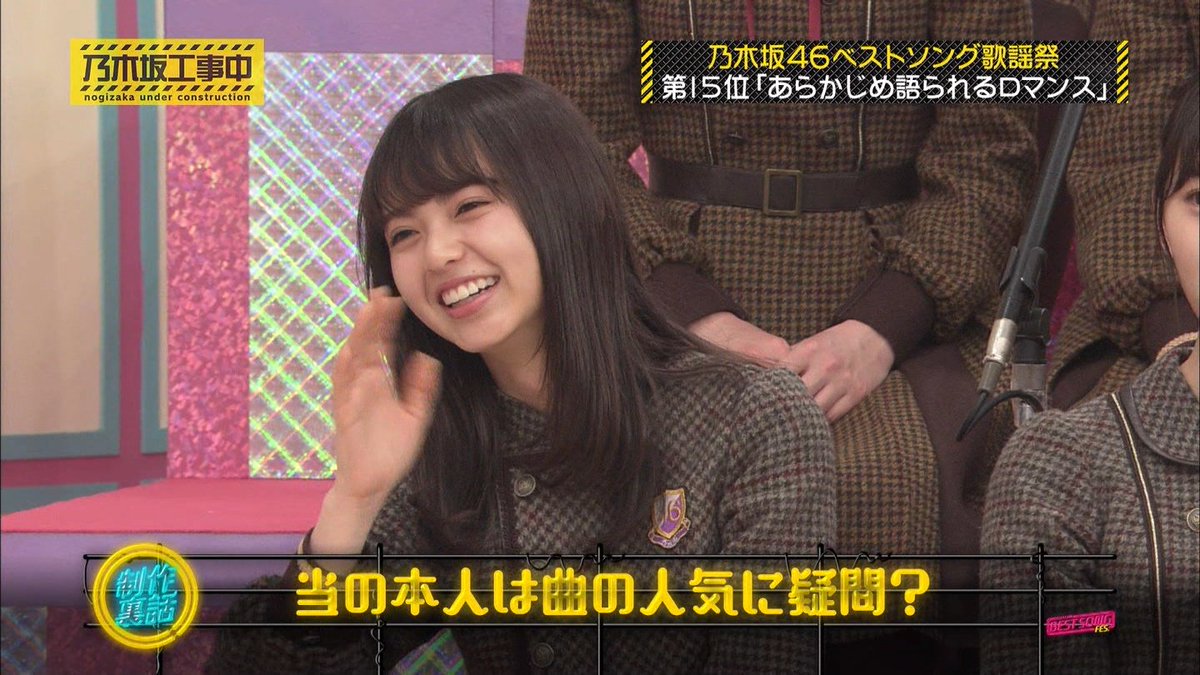 Minami: Fans were telling me "I've come to remember the lyrics (of AraRoma)!" to me. And I had to give them compliment every time they brought up that topic.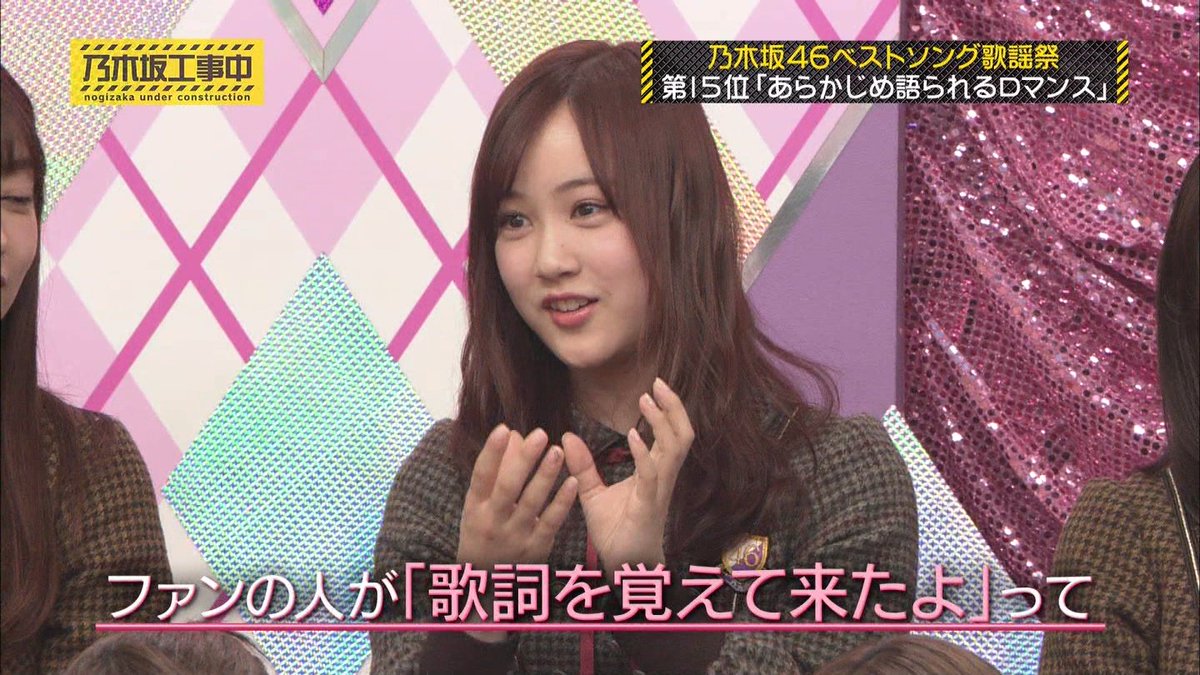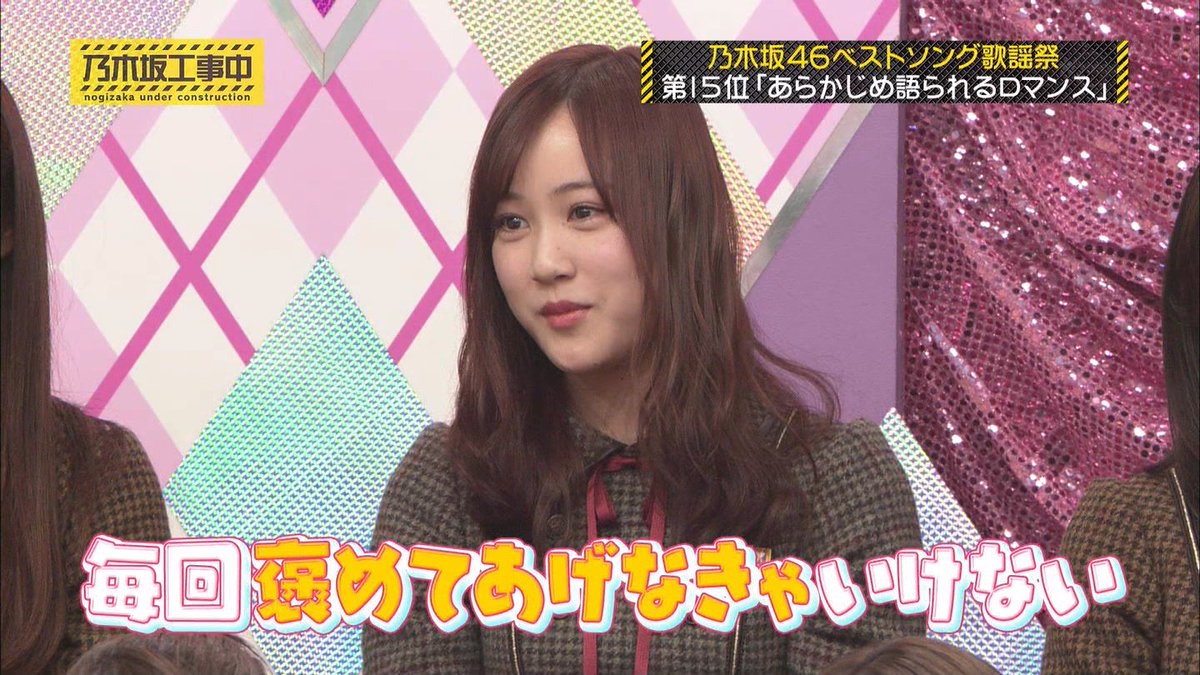 Sign: Have to compliment?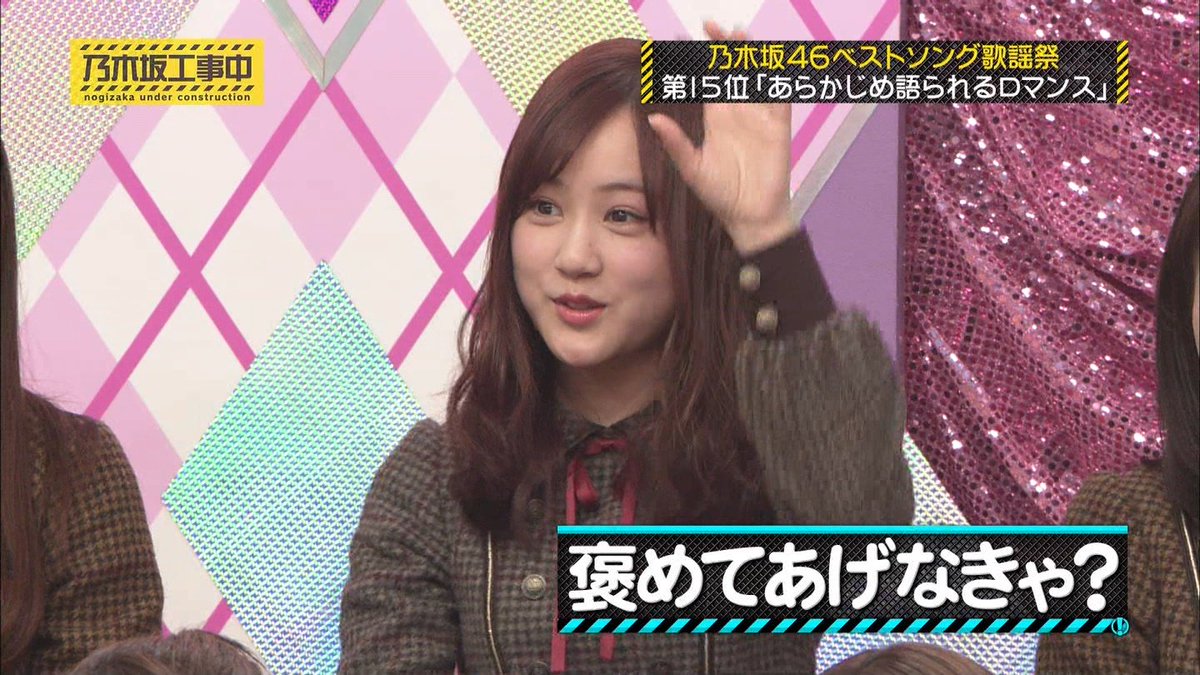 Sign: Another problematic center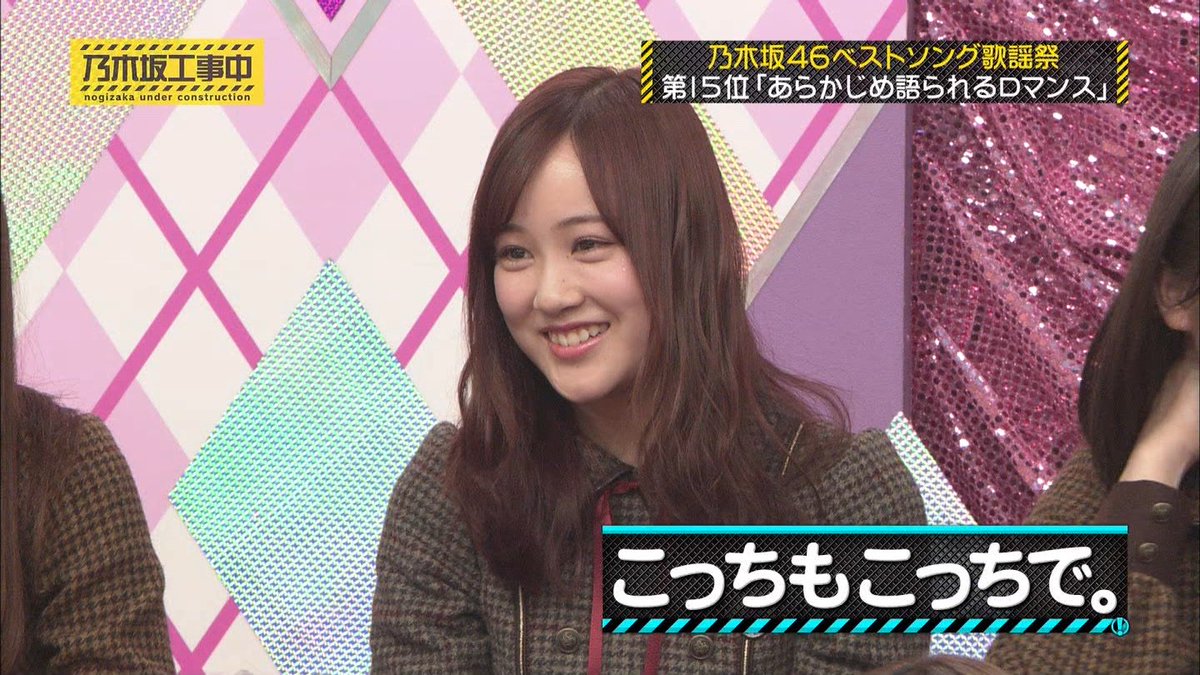 Minami: I saw them sang it for me and I was like, "Wow, you remembered it well~"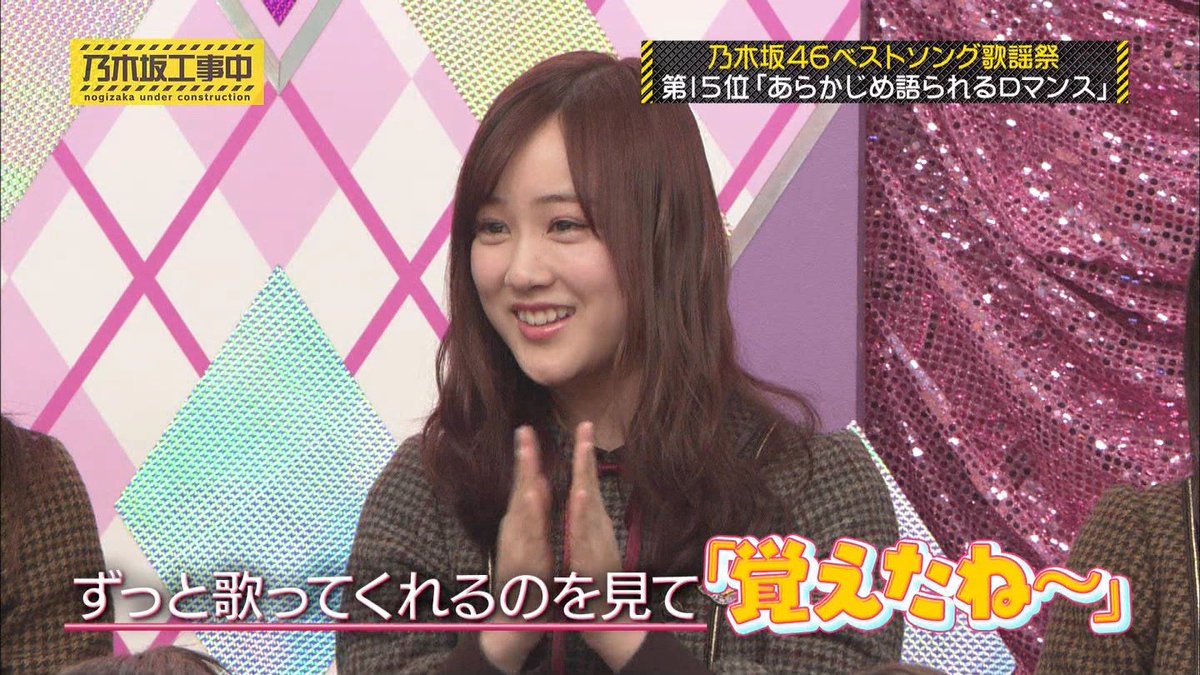 Sign: Minami's appreciation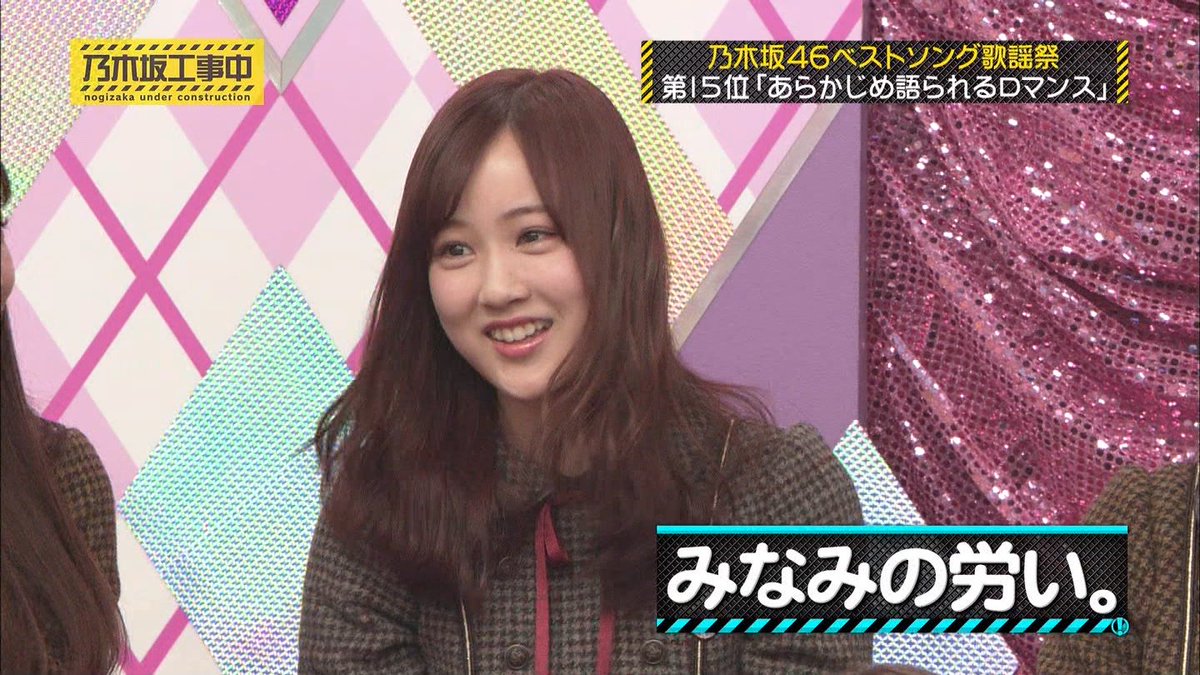 14th Sekai de Ichiban Kodoku na Lover (6th single "Girl's Rule" coupling song)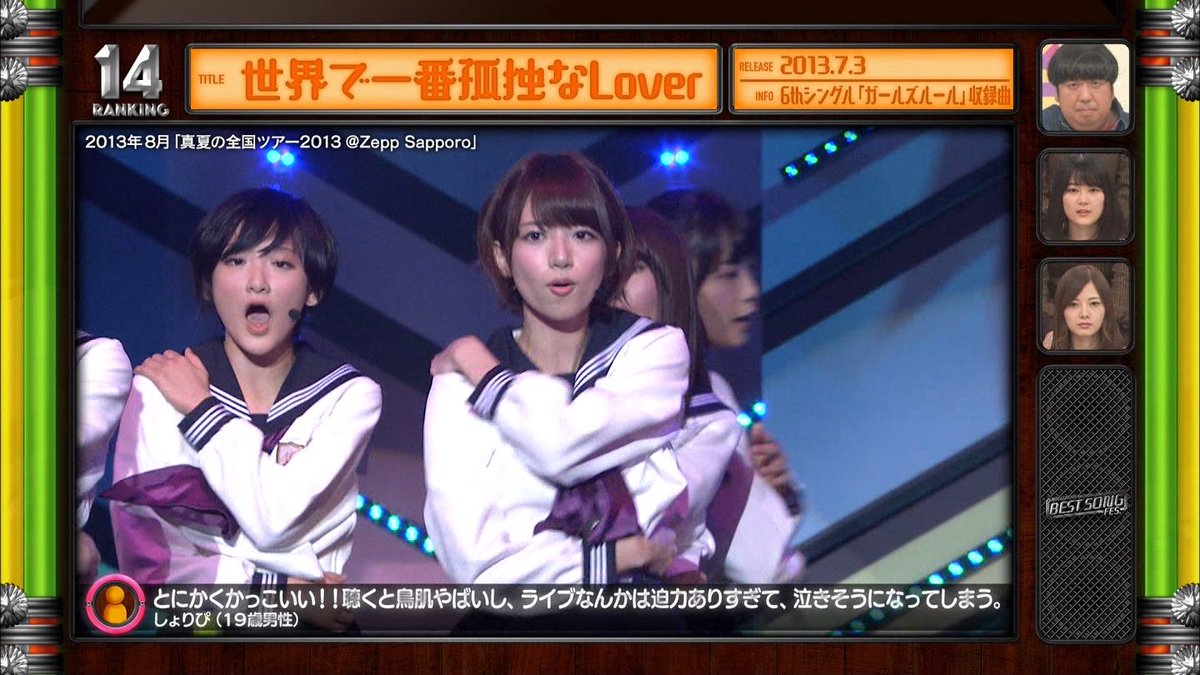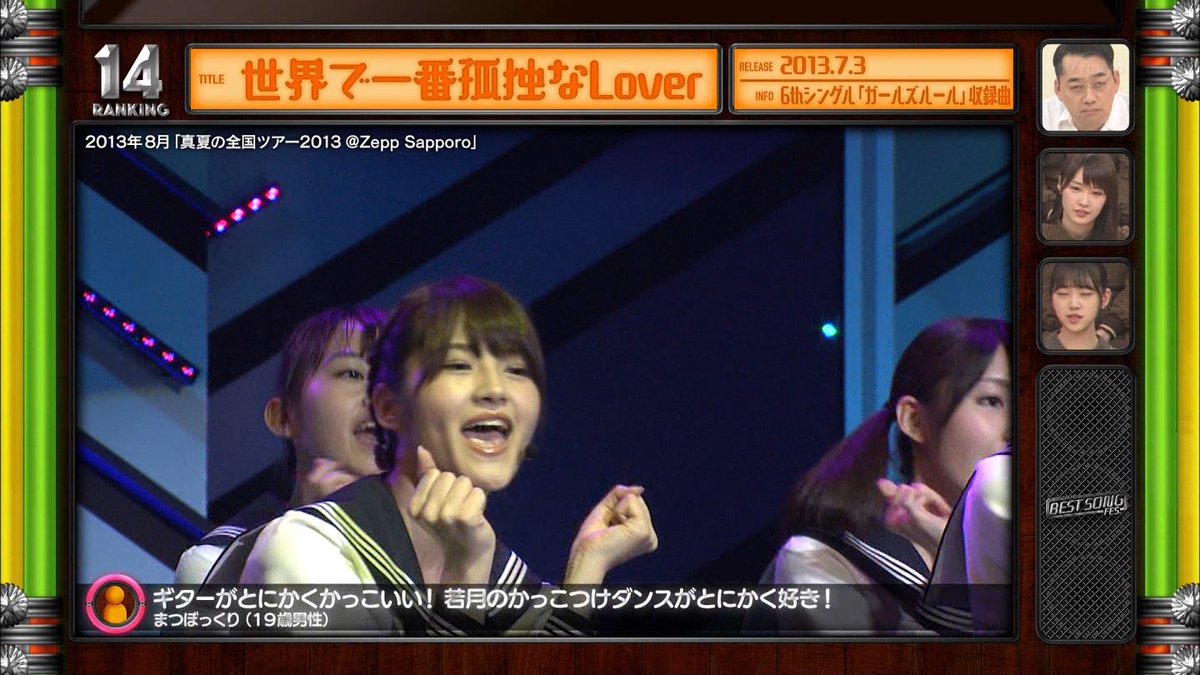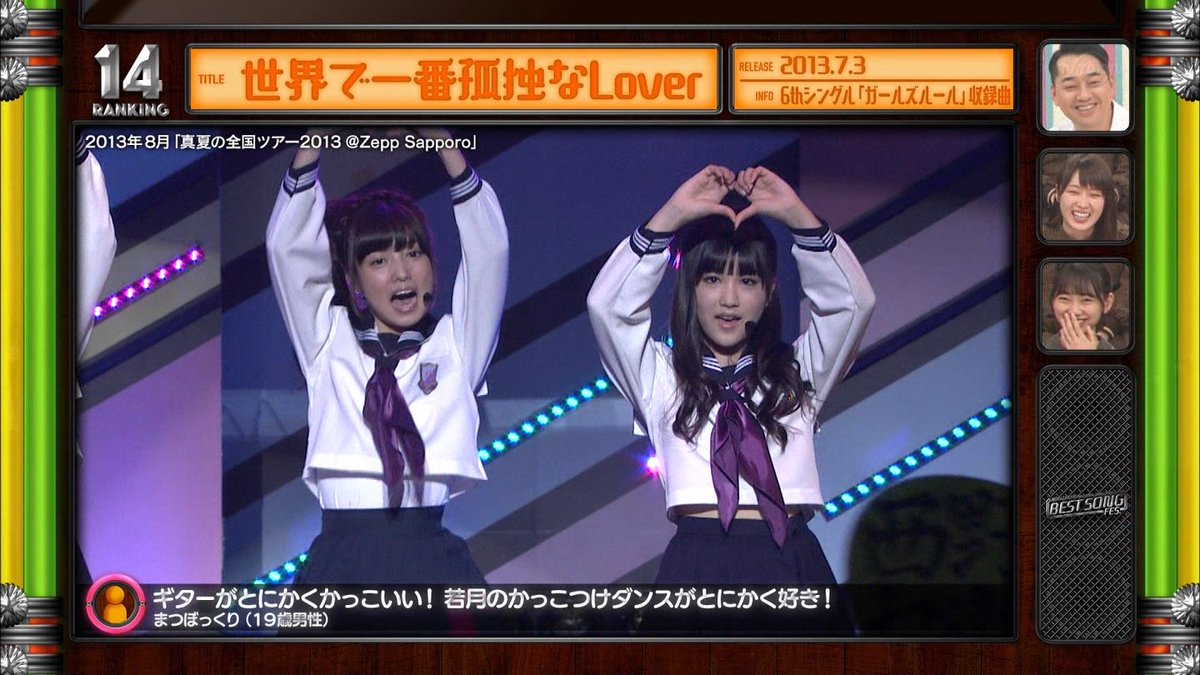 Shitara: Wakatsuki, your movements in this choreography is quite something.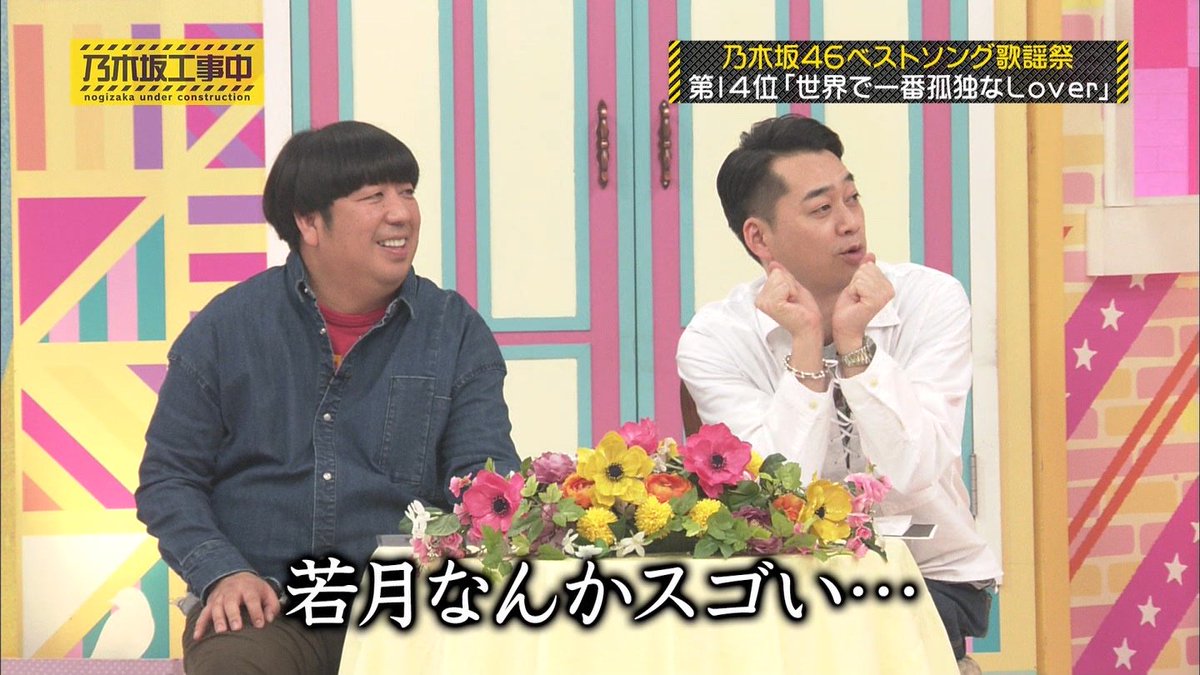 Waka: That was the one Manatsu were mimicking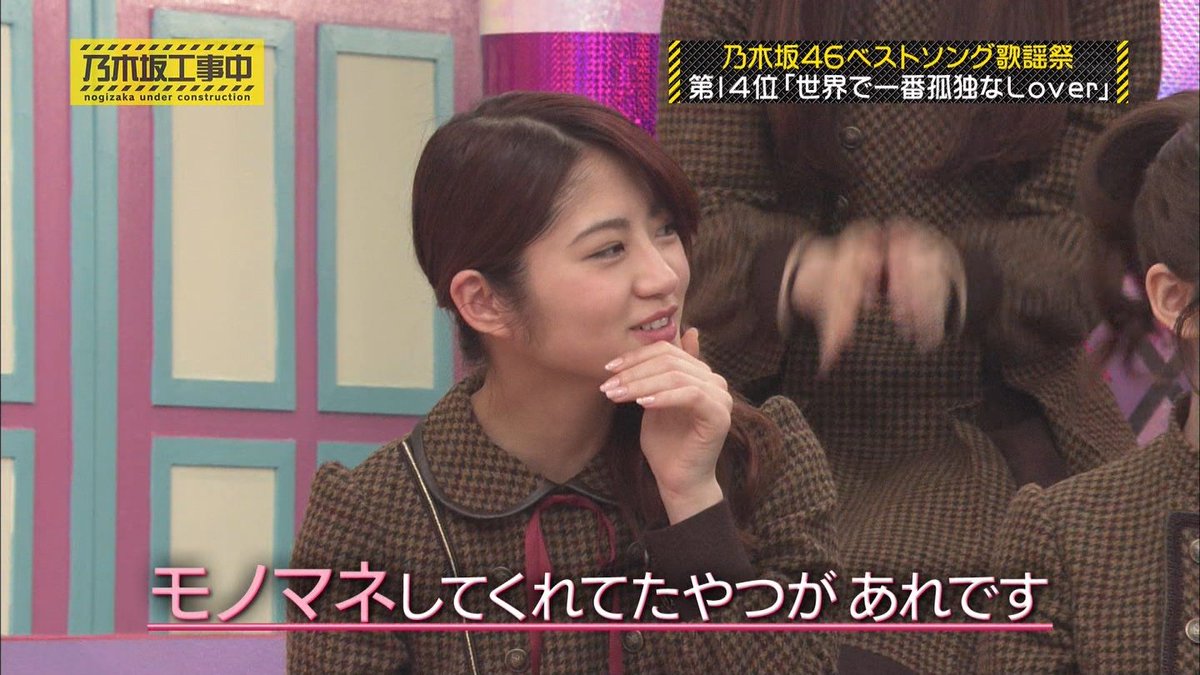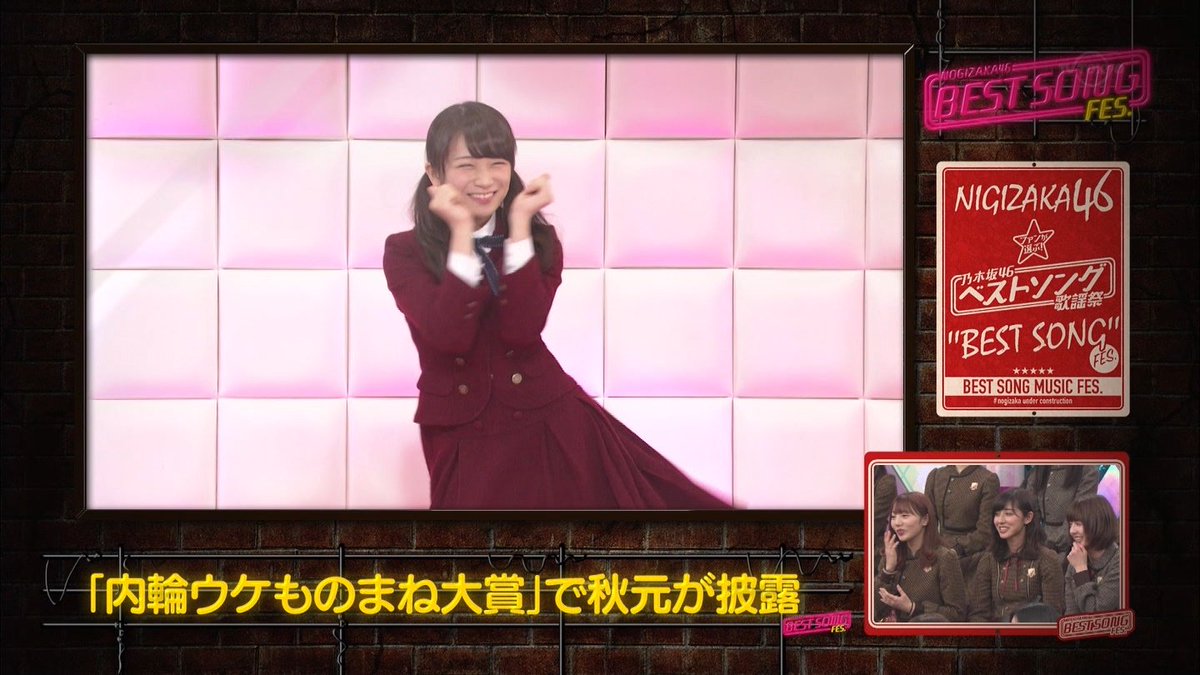 Shitara: You got my attention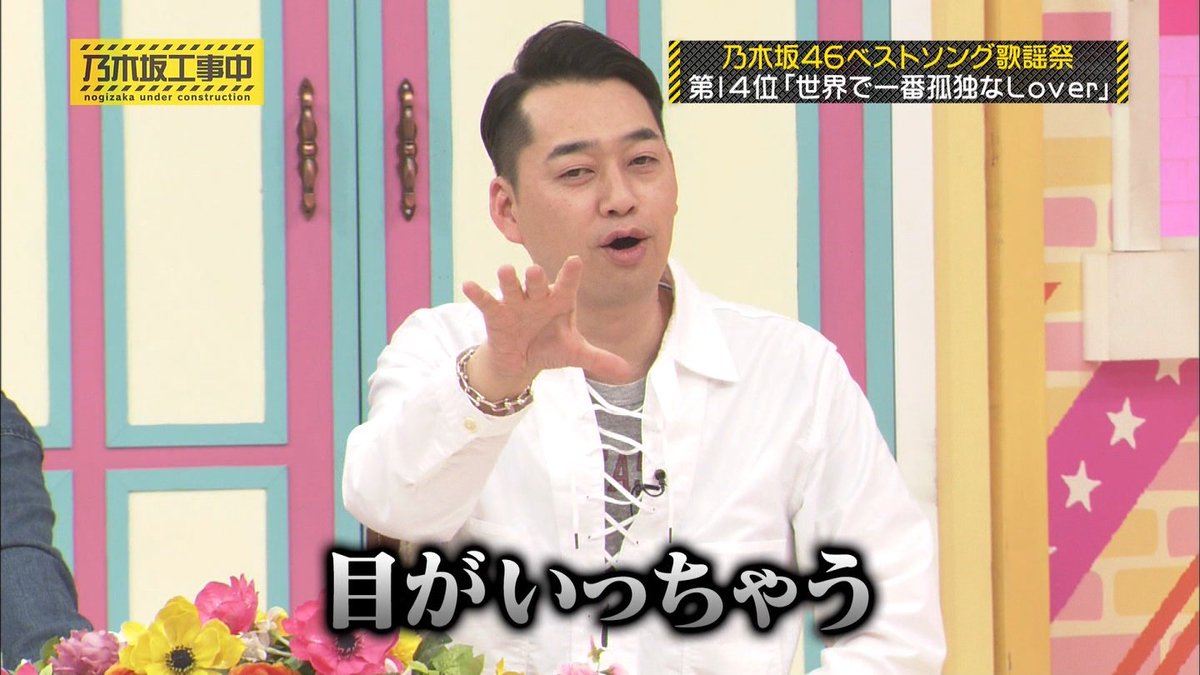 Maaya: She did the move two times faster than the others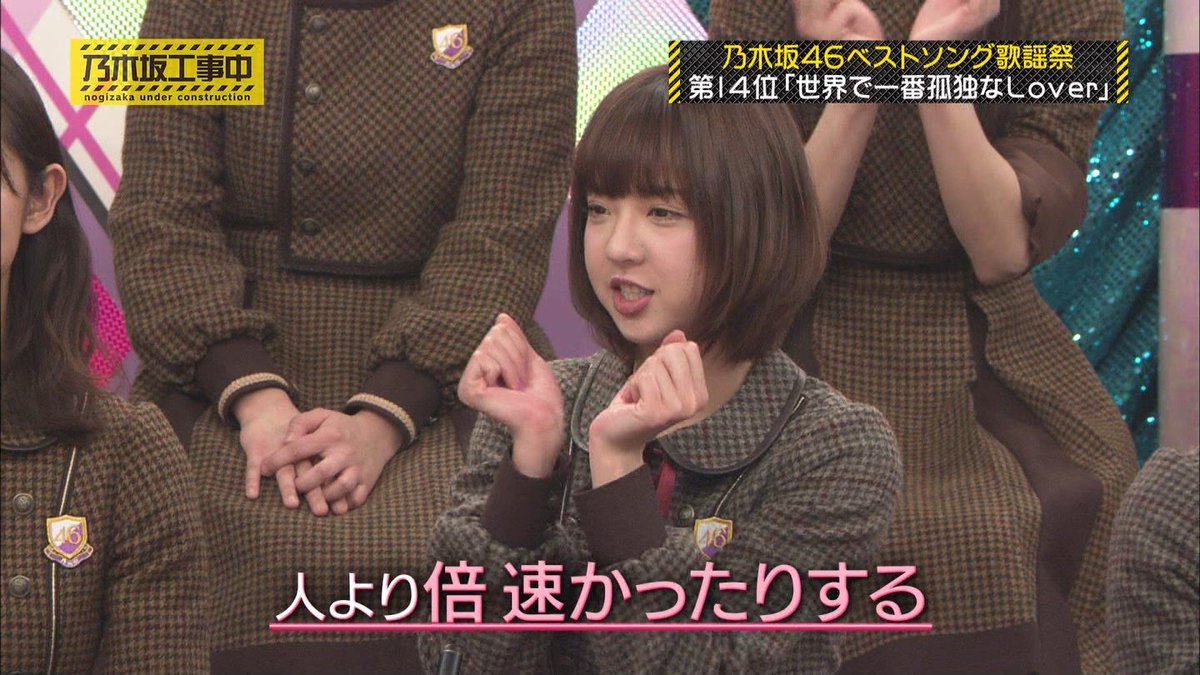 Shitara: It's like "ARREST!! ARREST!! ARREST!! ARREST!!"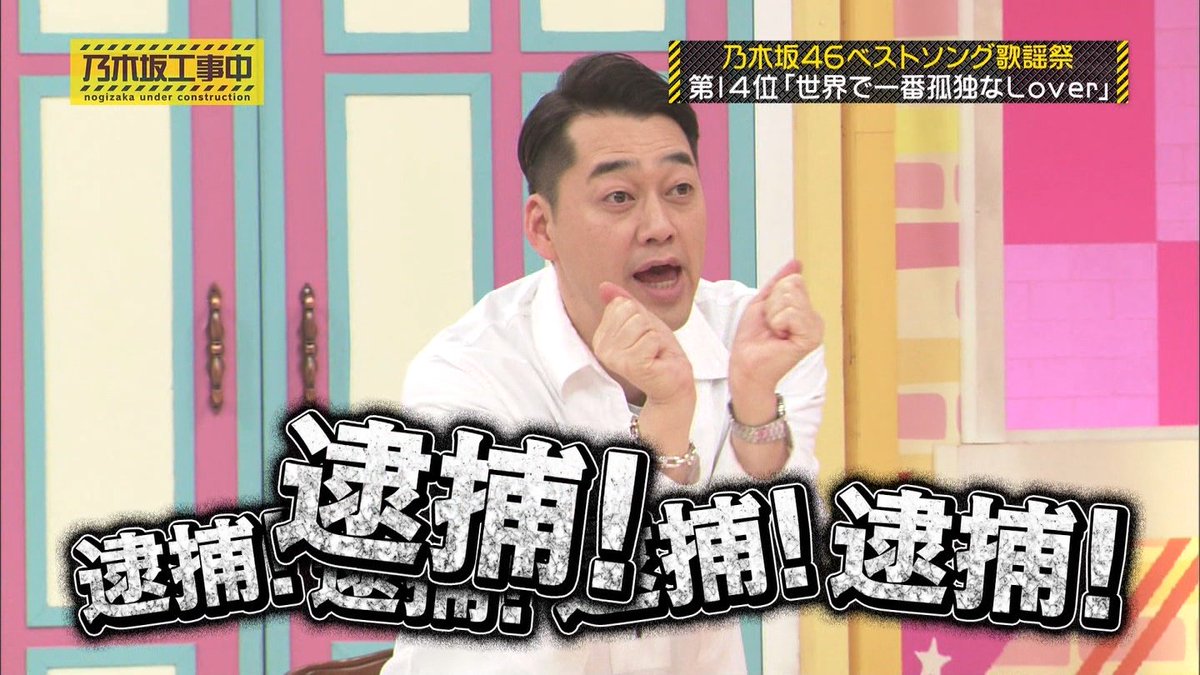 Sign: Wholesale arrest?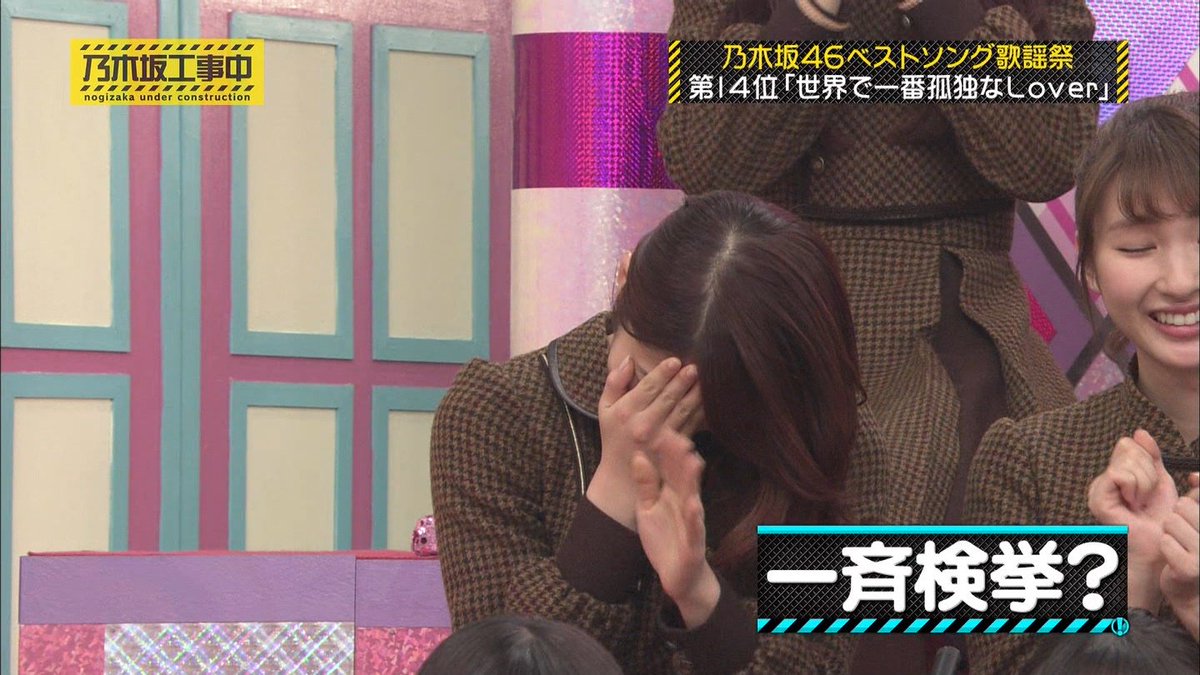 13th Ano Hi Boku wa Tossa ni Uso wo Tsuita (10th single "Nandome no Aozora ka?" coupling song)
Ashu and Ranze already laughed at the intro.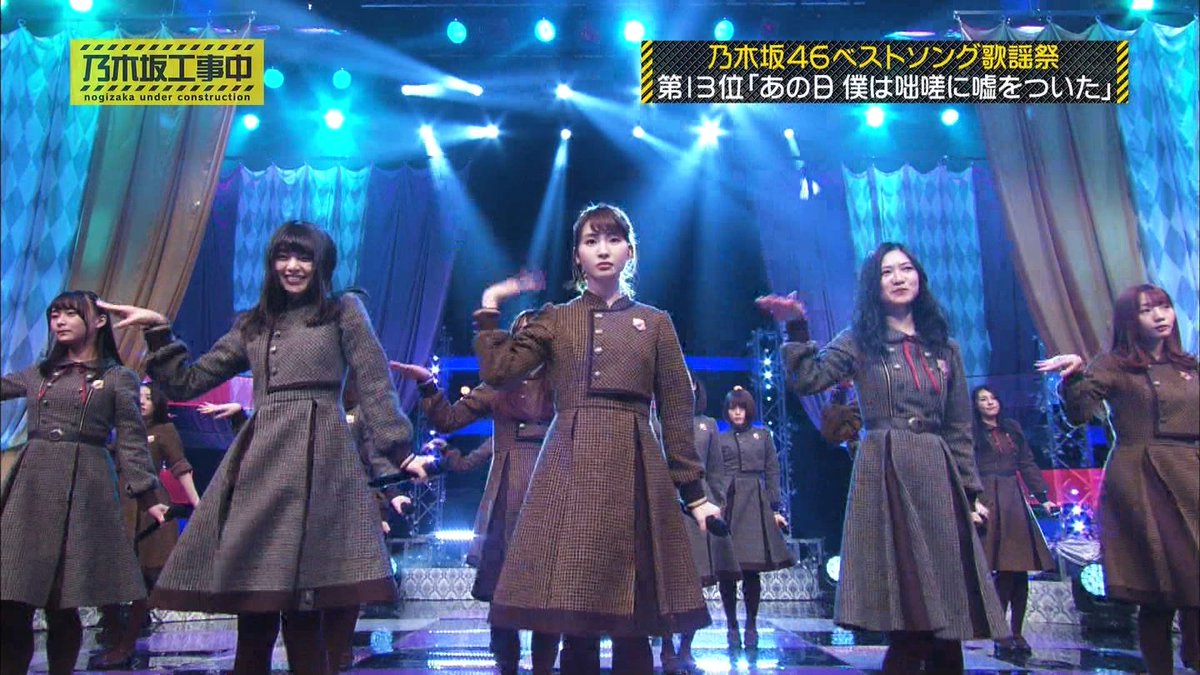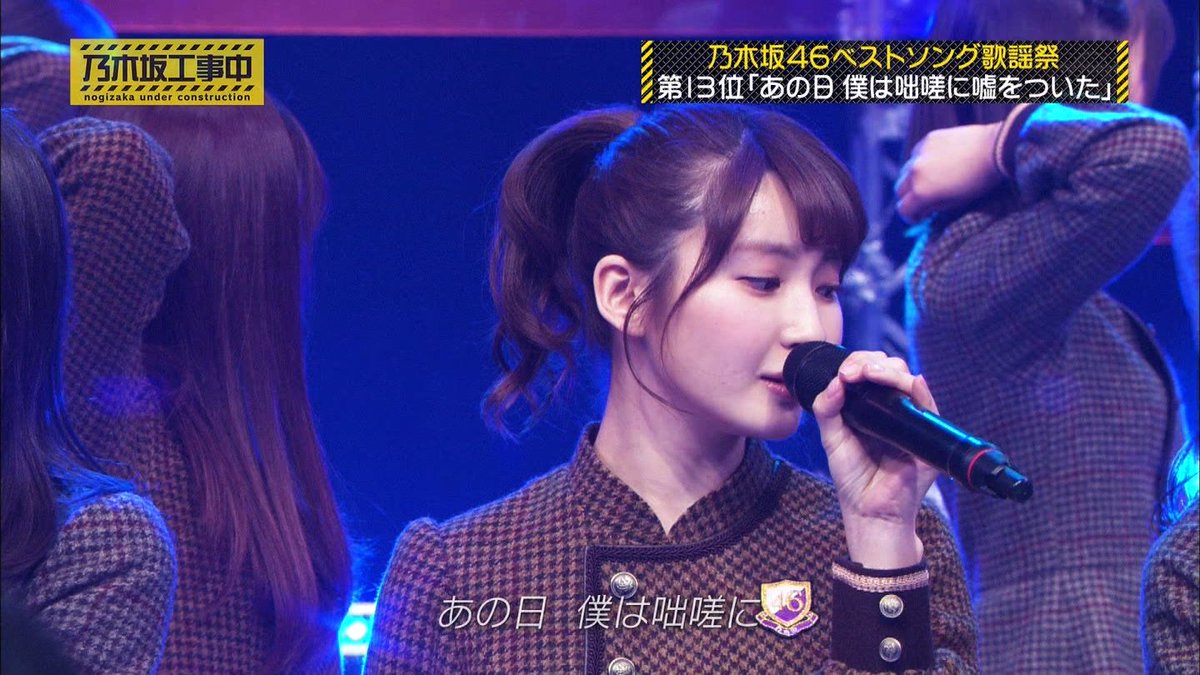 Sayunyan: This song is so memorable to me. And everyone lit the lightstick with white which is my oshi-color.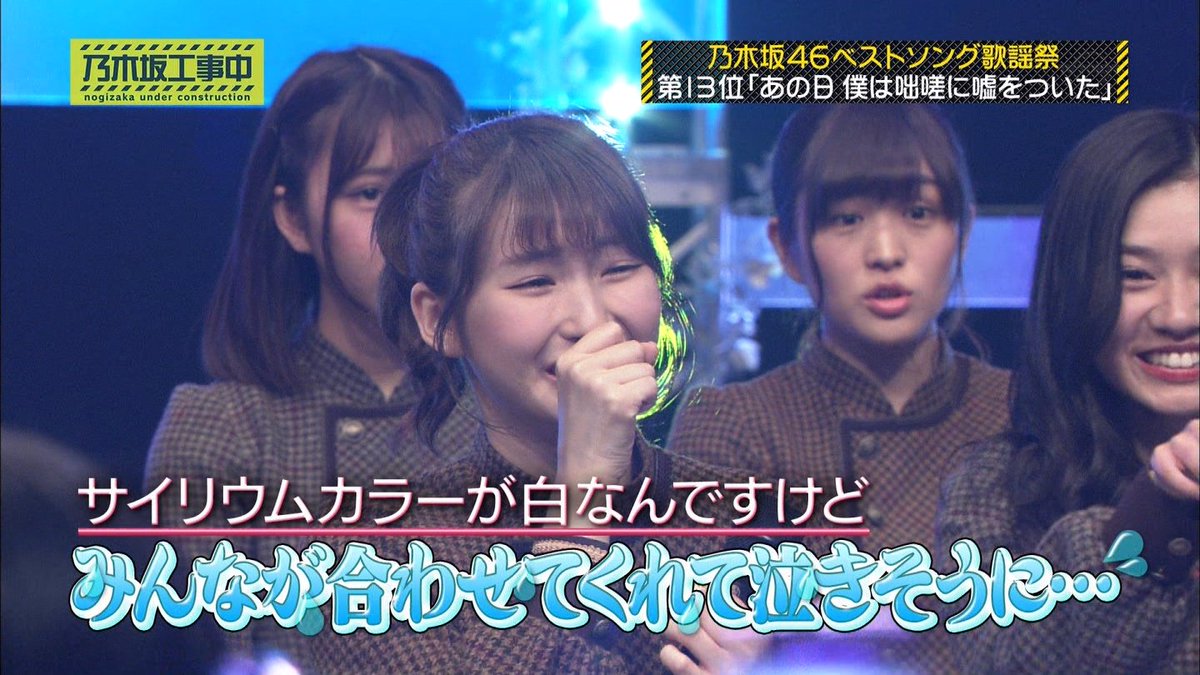 Shitara: Wait, you lit the wrong color!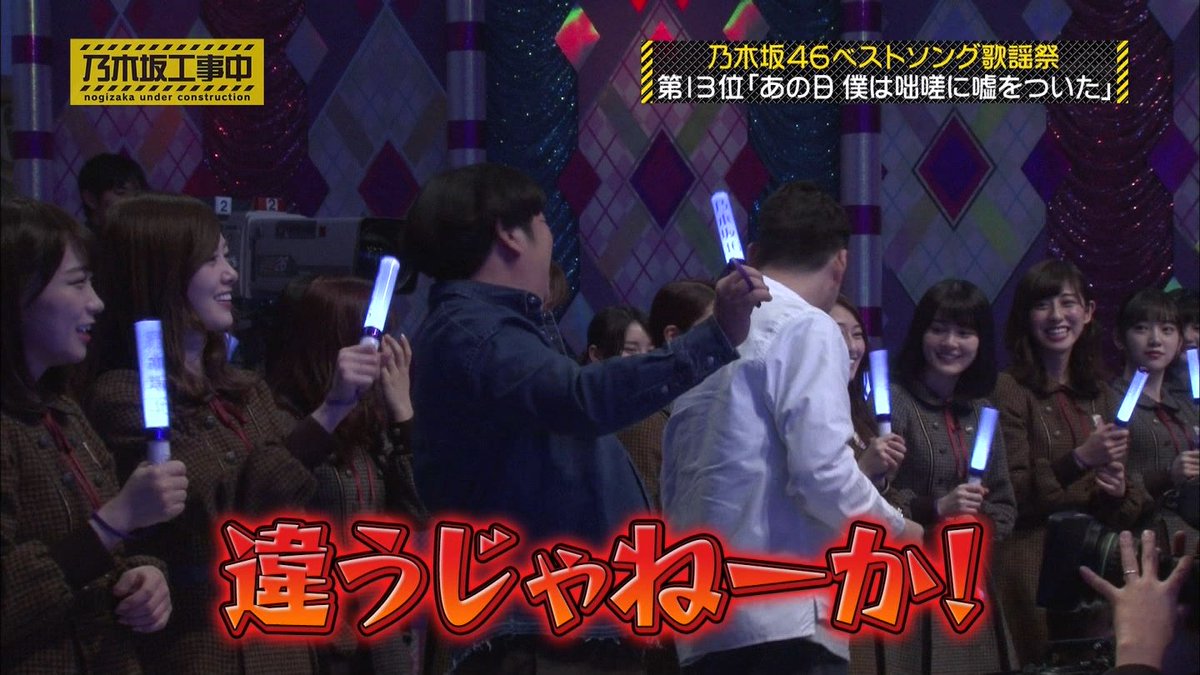 Sign: Mood breaker
Himura: We often see this kind of people in the concert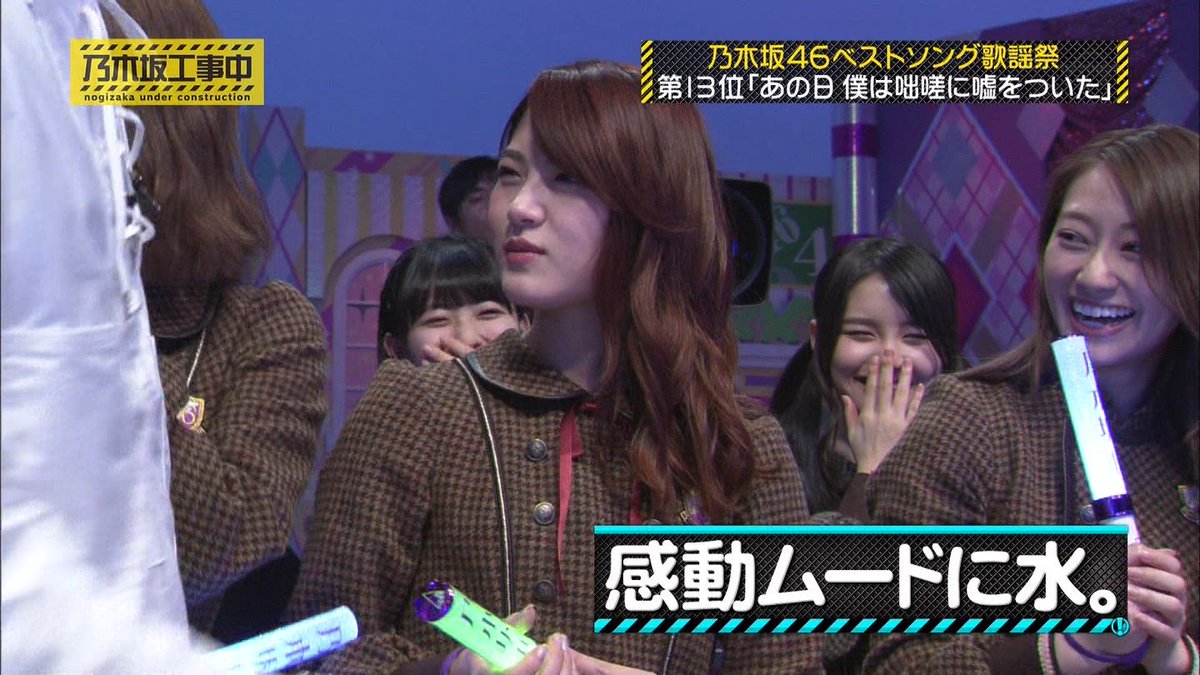 12th Itsuka Dekiru Kara Kyou Dekiru (19th single)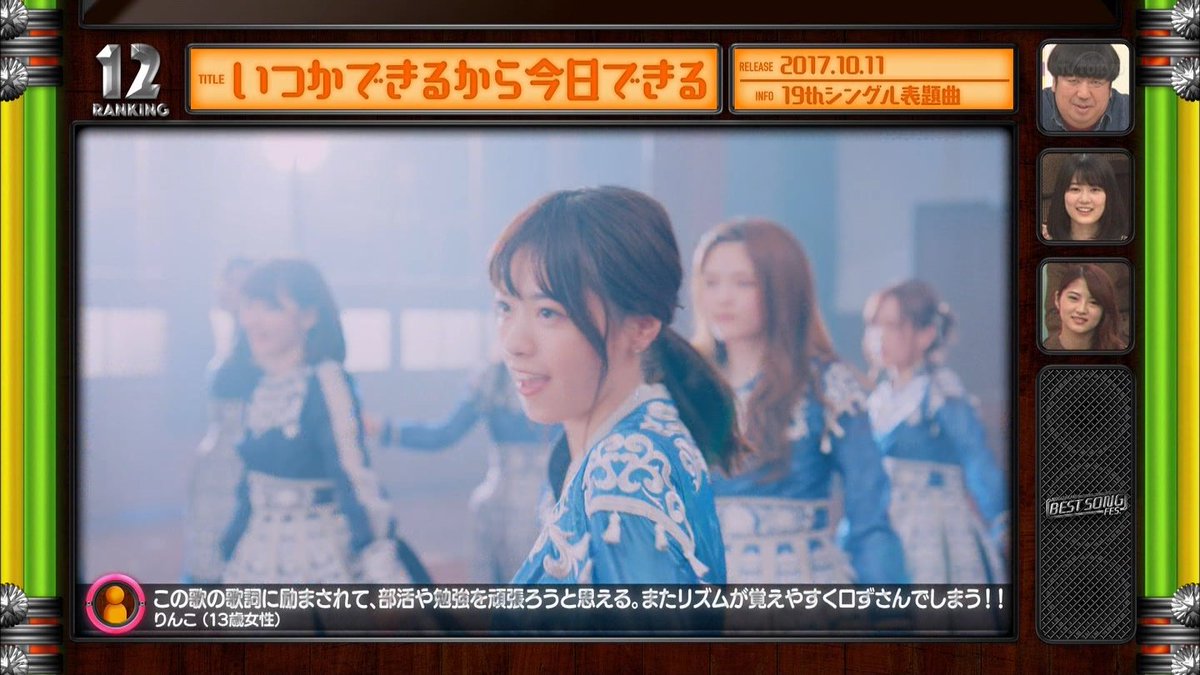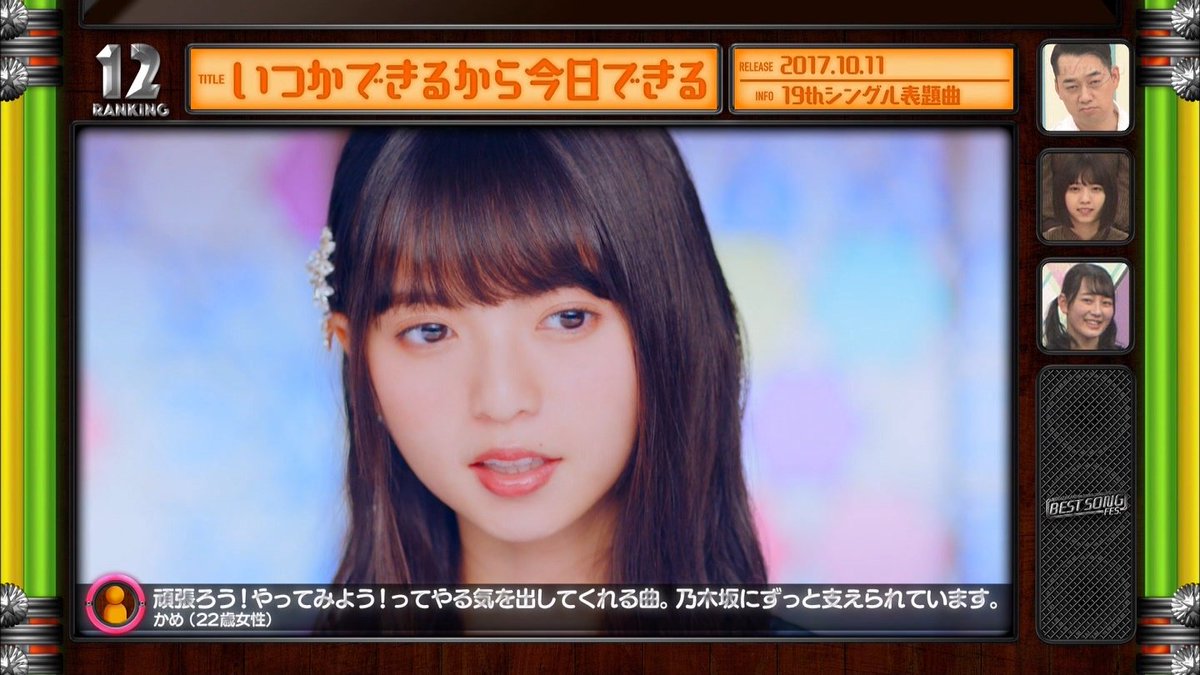 MC: Nishino, any memories regarding this song?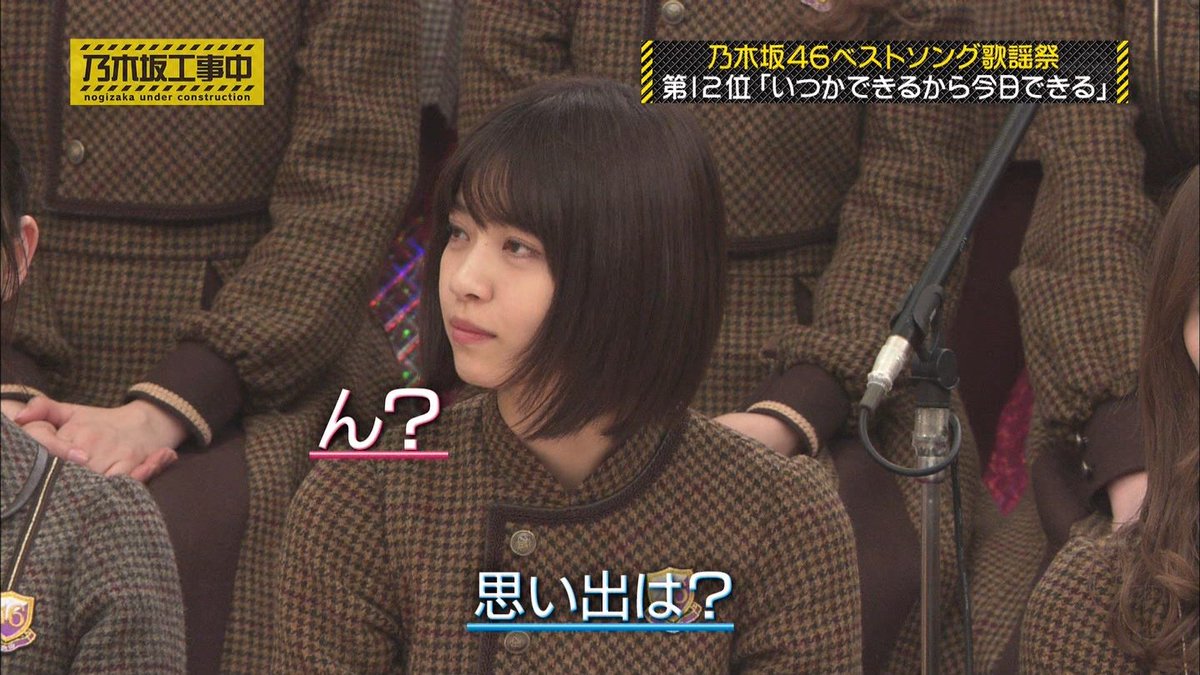 Naachan: Hm? *thinks for a few seconds*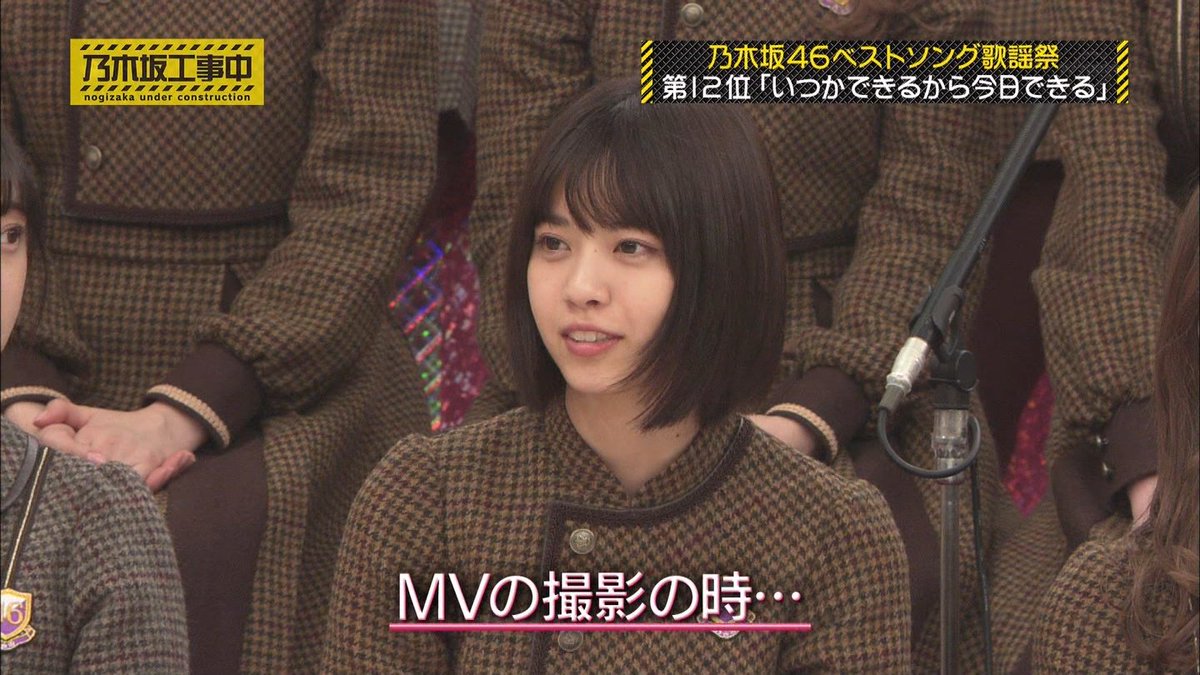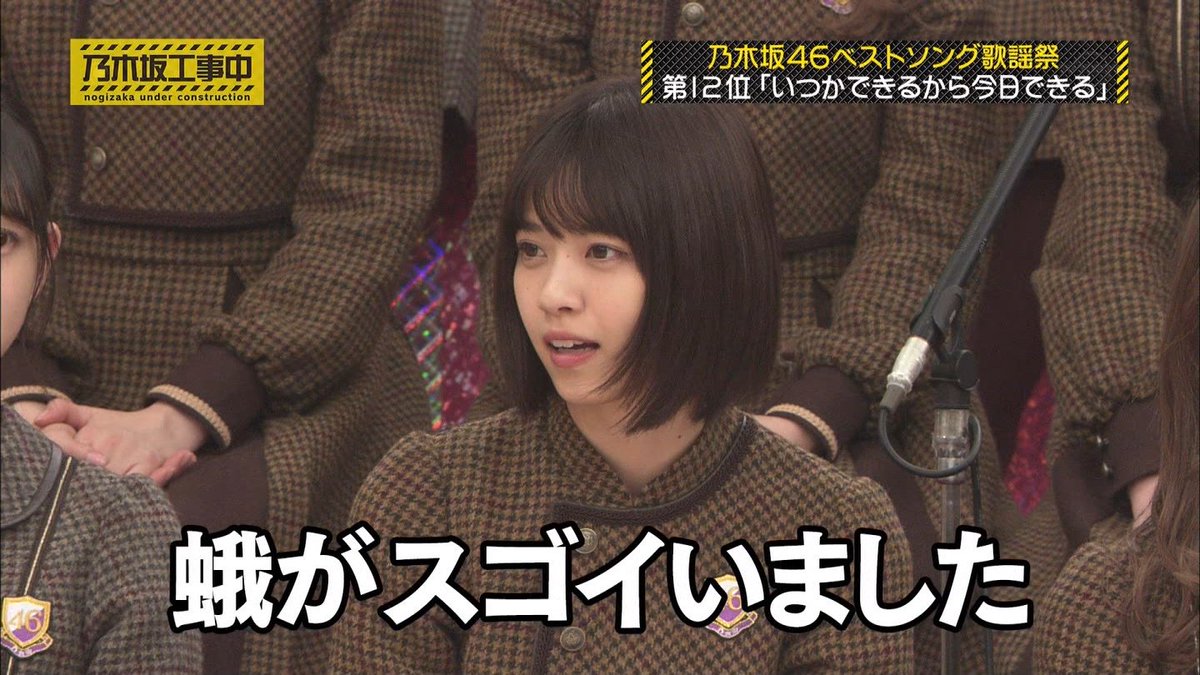 Naachan: …when we were filming the MV, there were so many mosquitoes around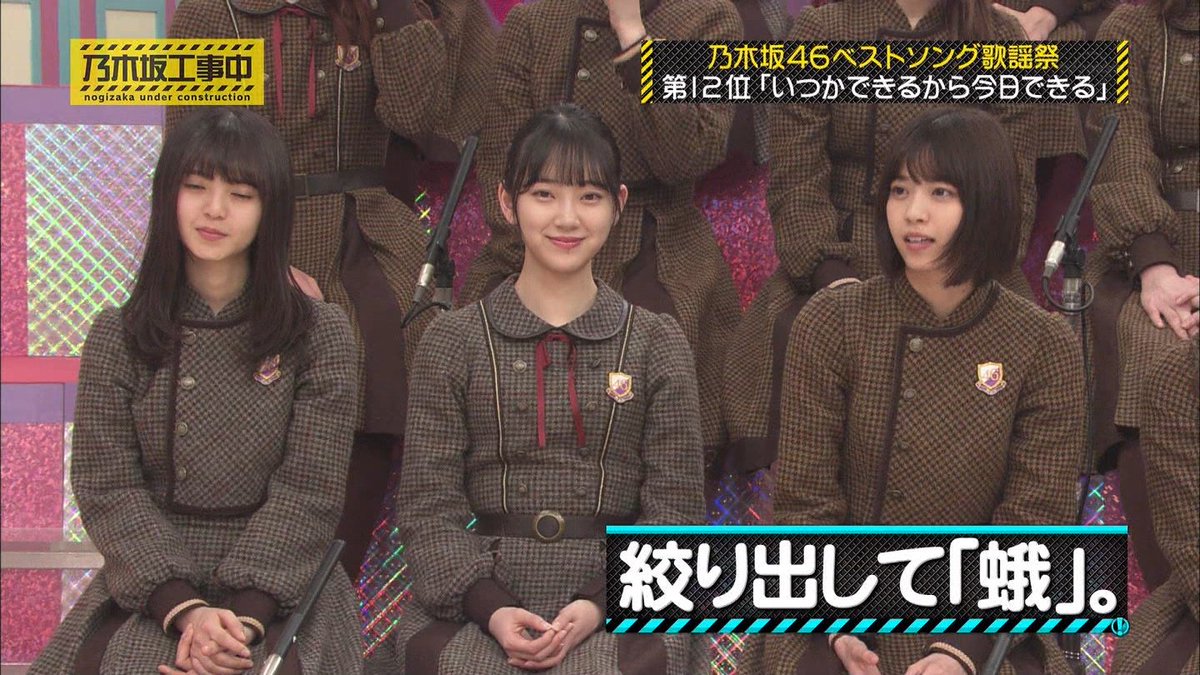 sign: After thinking so hard about it, the one came up is 'mosquito'
11th Kizuitara Kataomoi (8th single)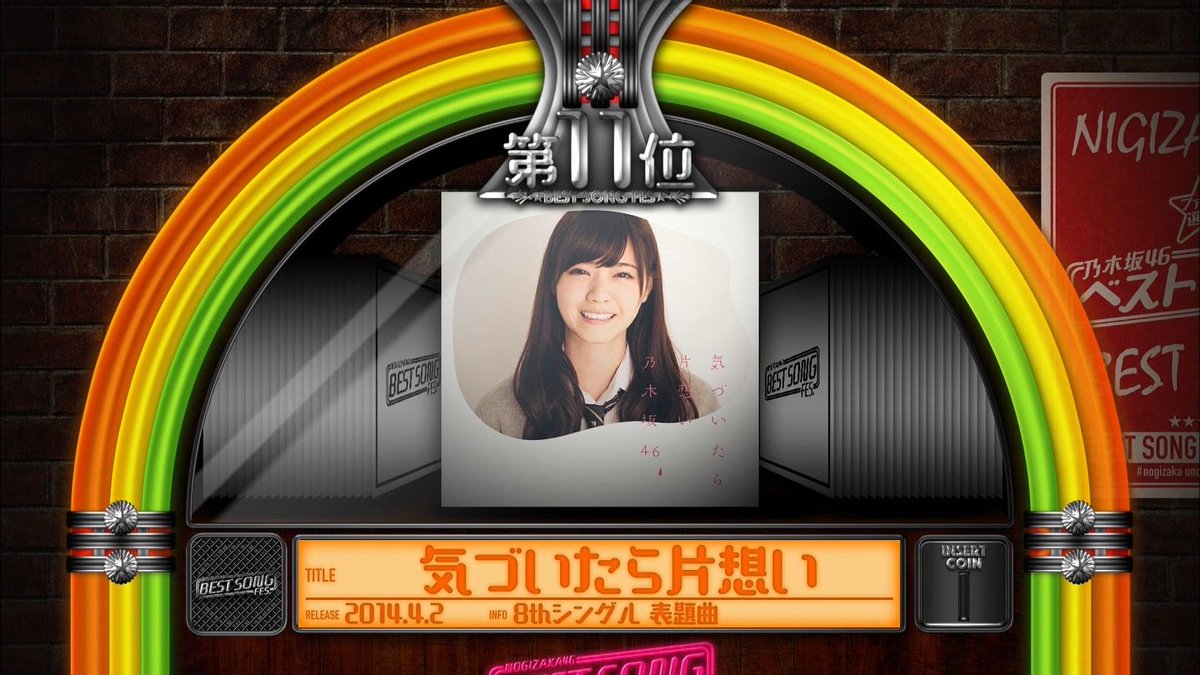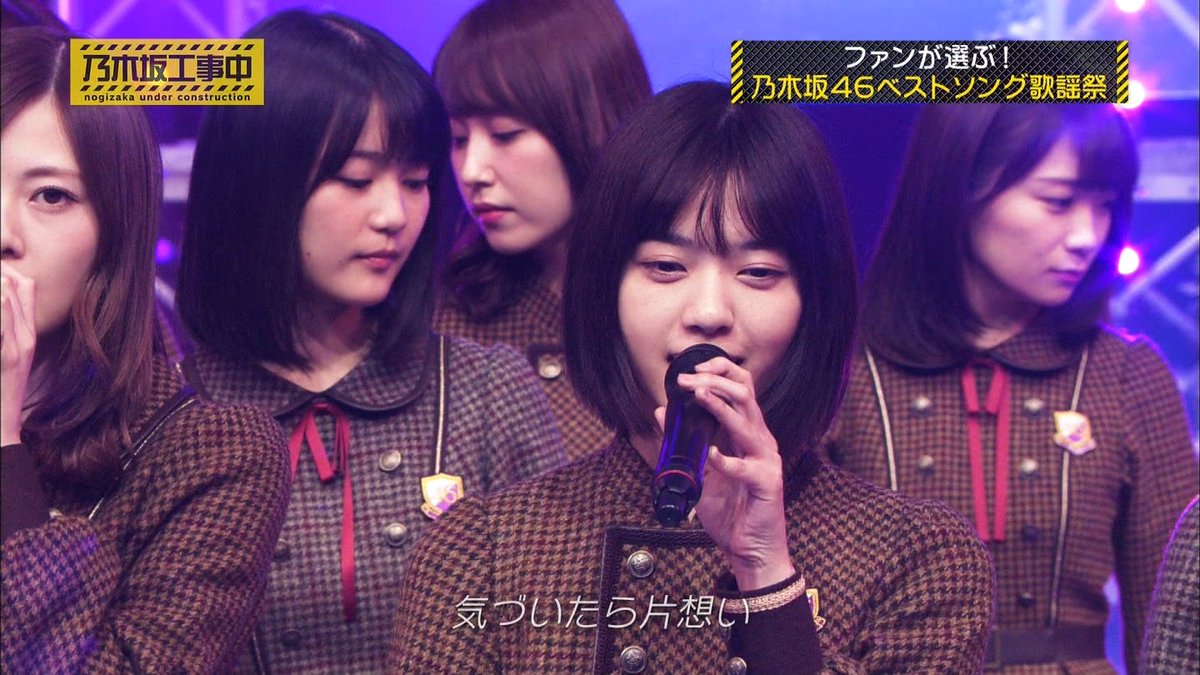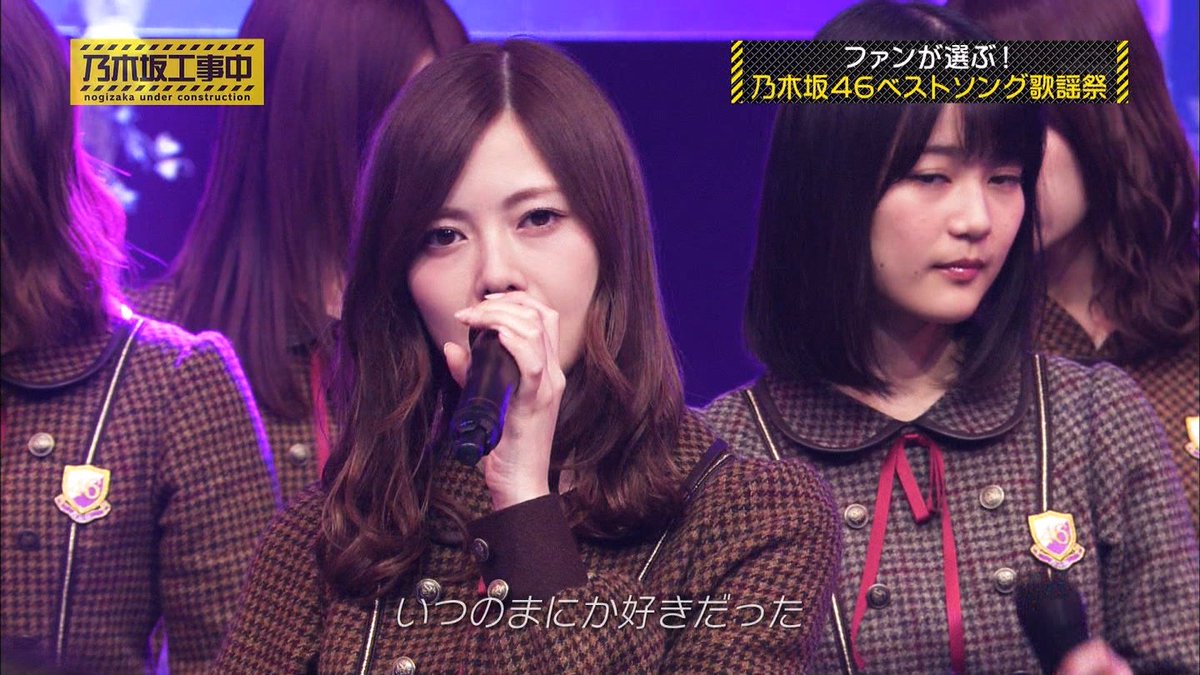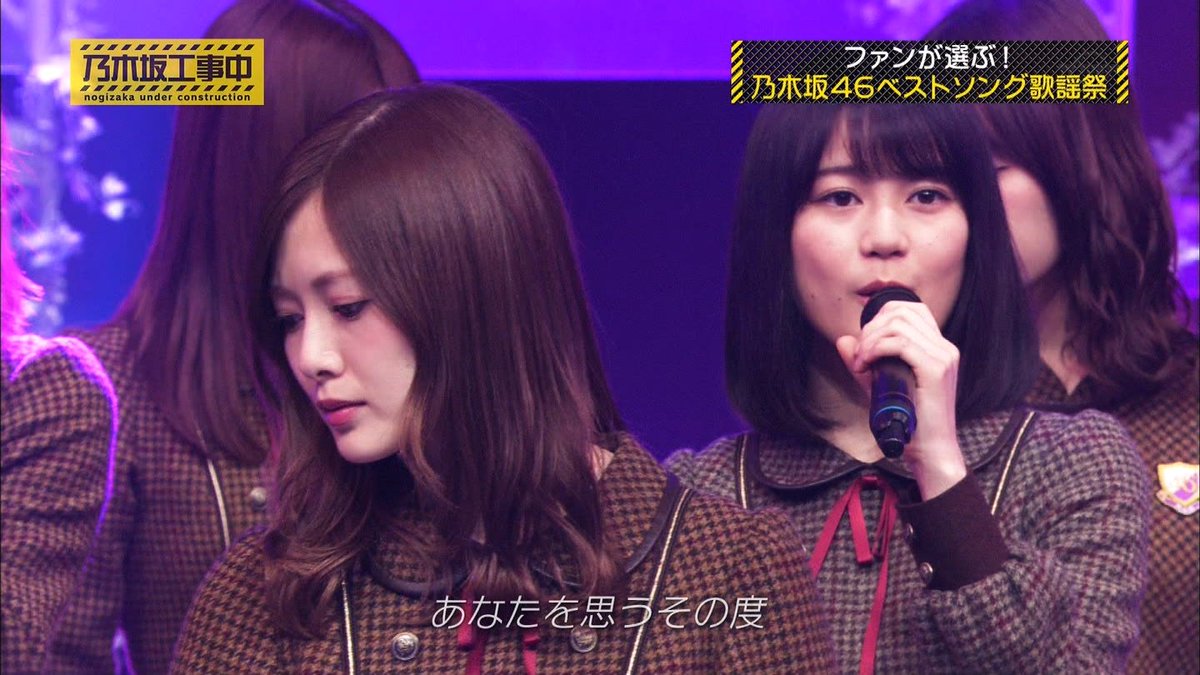 Even Naachan couldn't hold it. First time I've ever seen they are laughing in Kizuitara Kataomoi performance.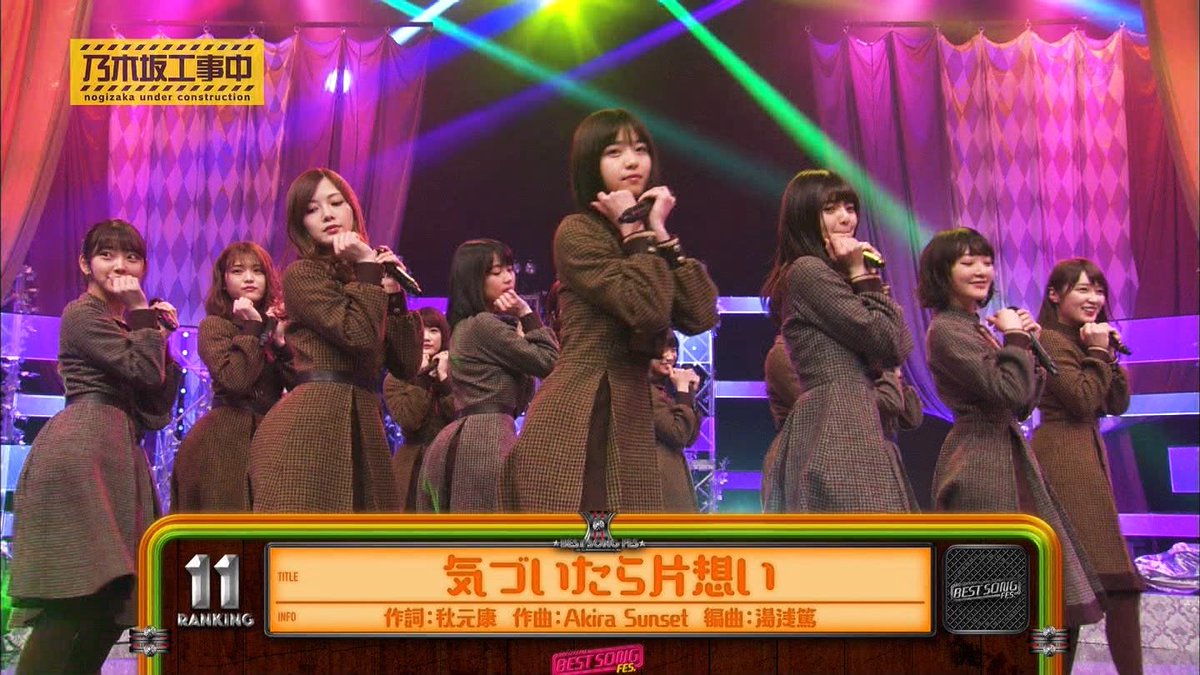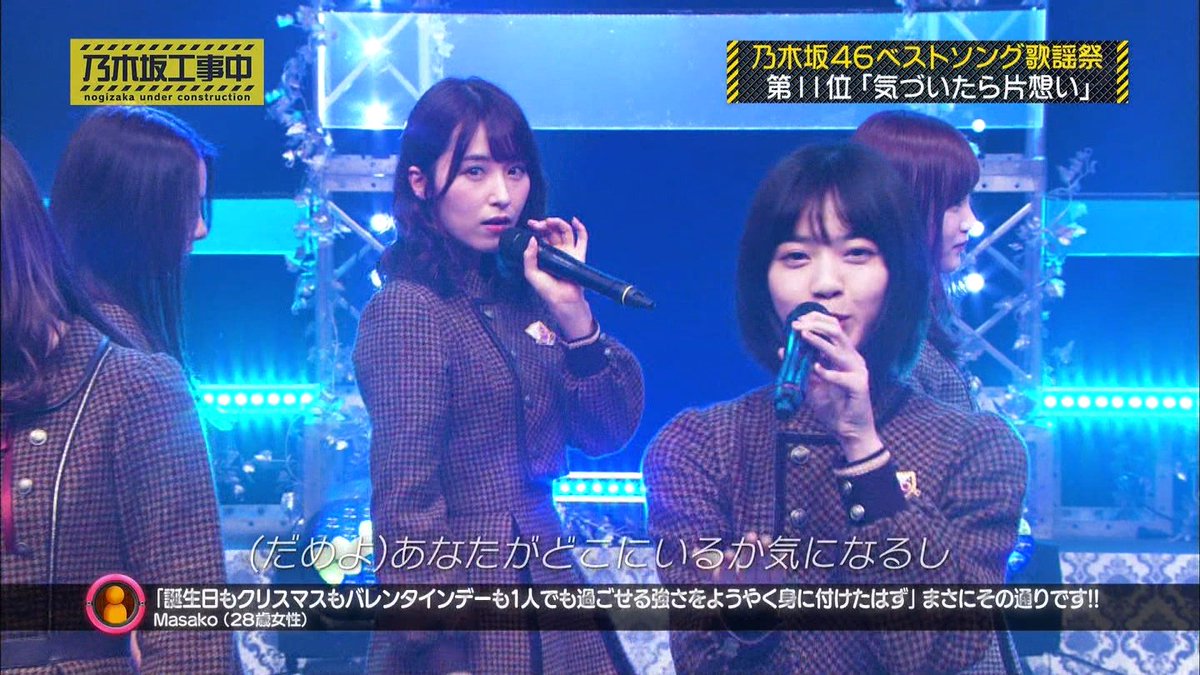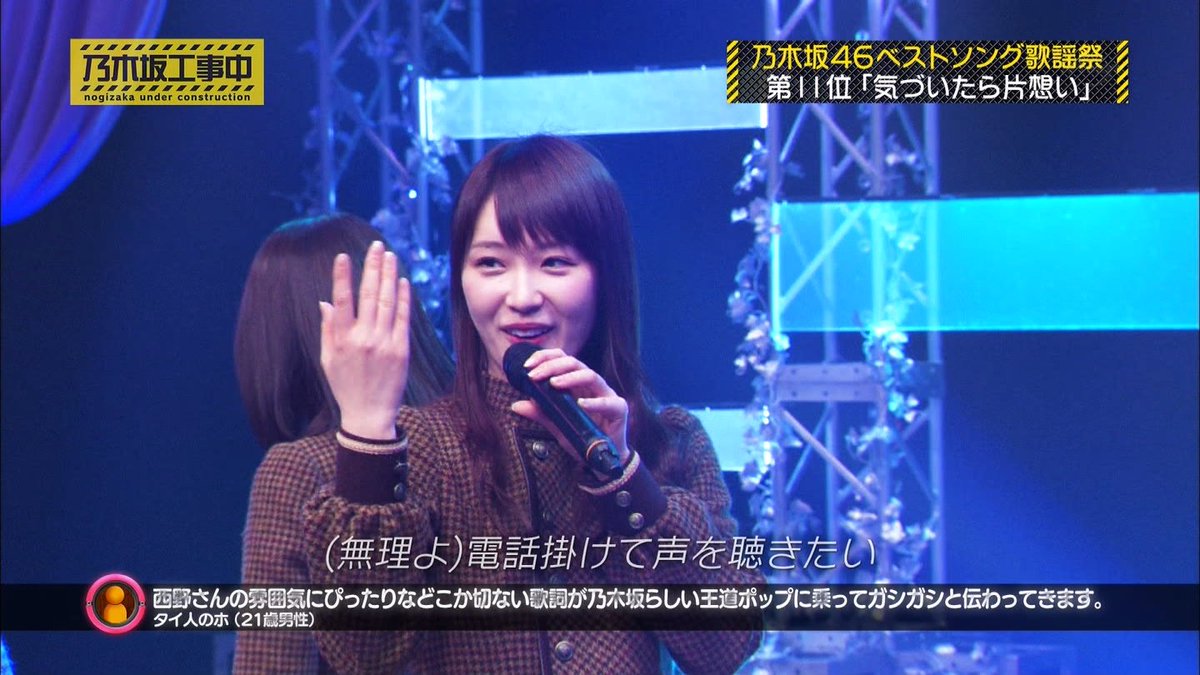 …except Maiyan.
Such a pro.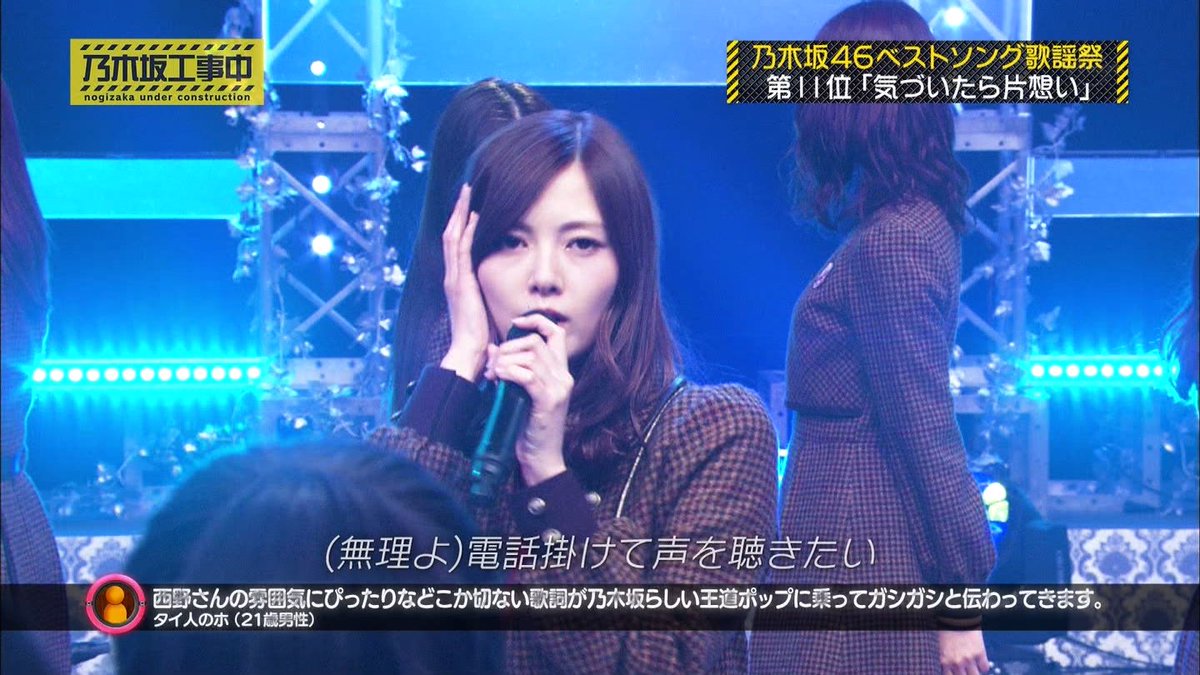 Sign: Grinning at the end.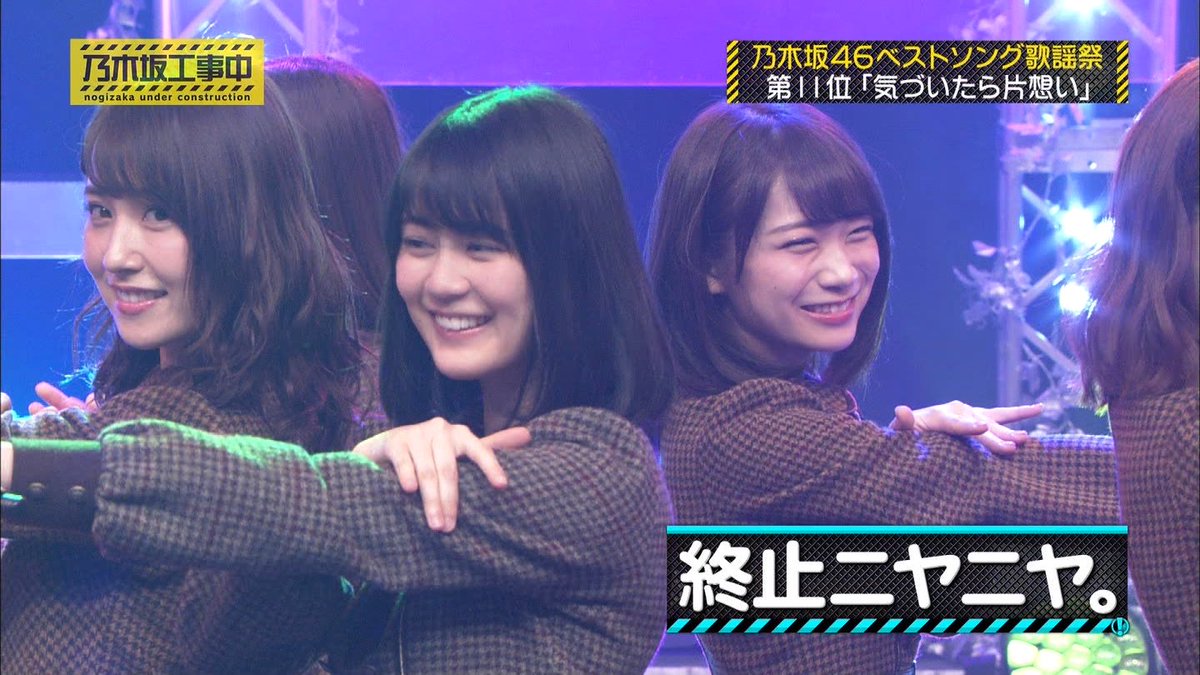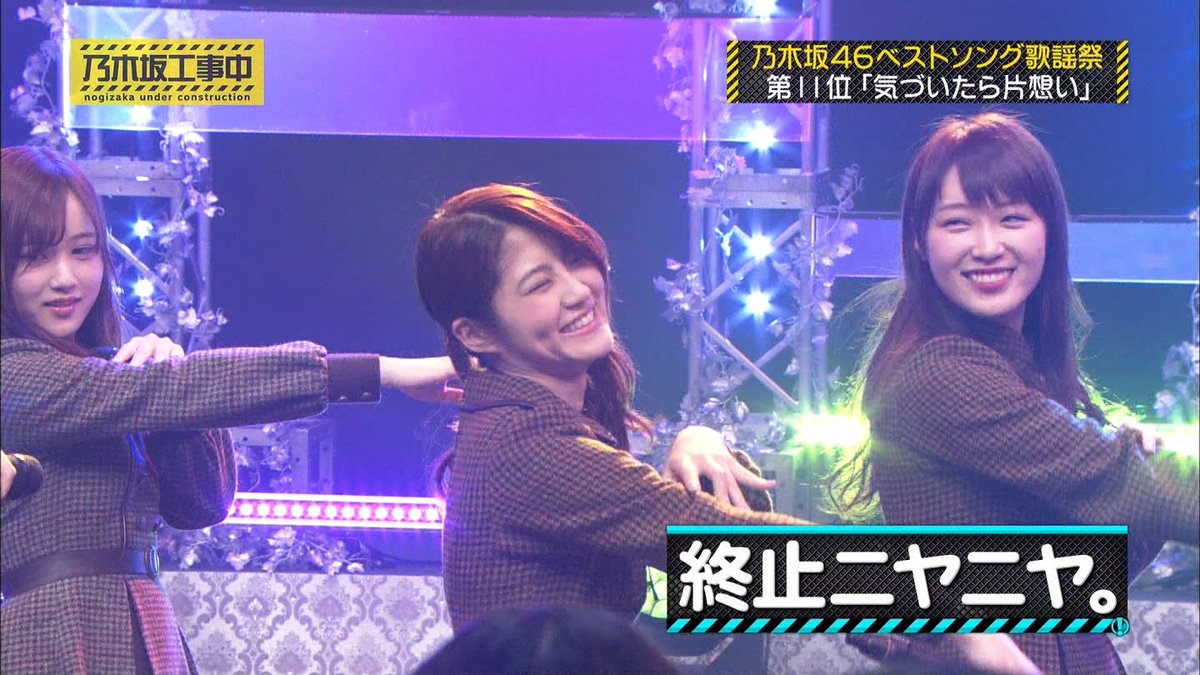 Waka: I saw Himura-san danced 'SekaLover'!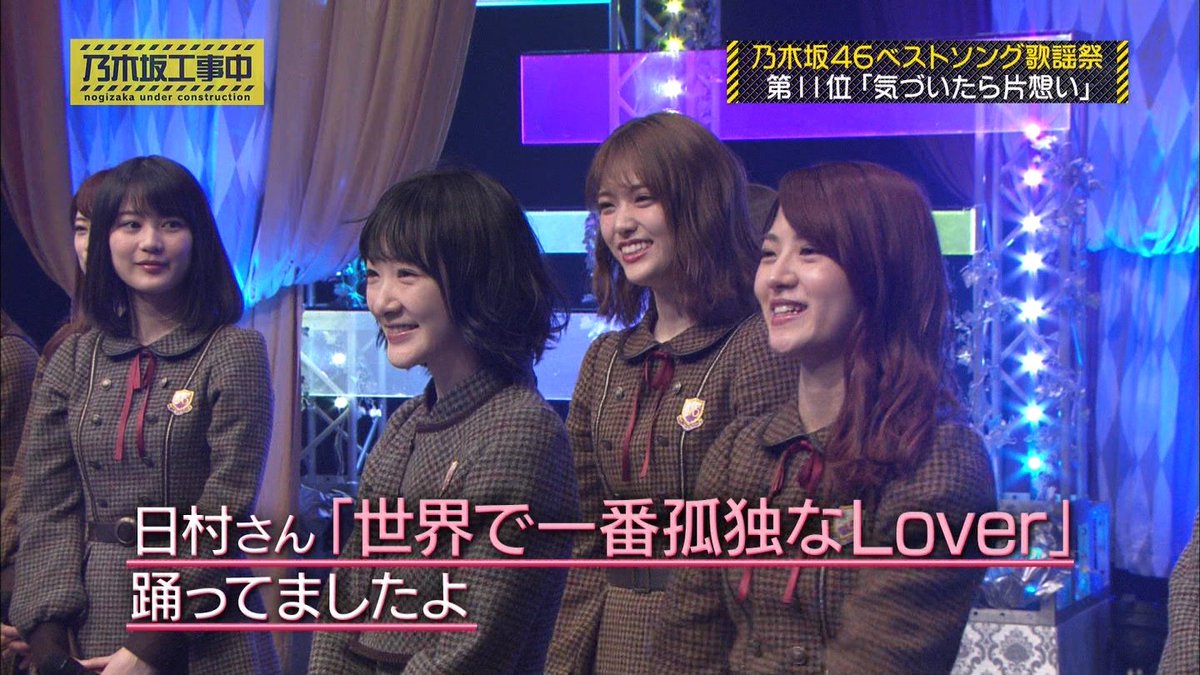 MC: How about this song, Nishino?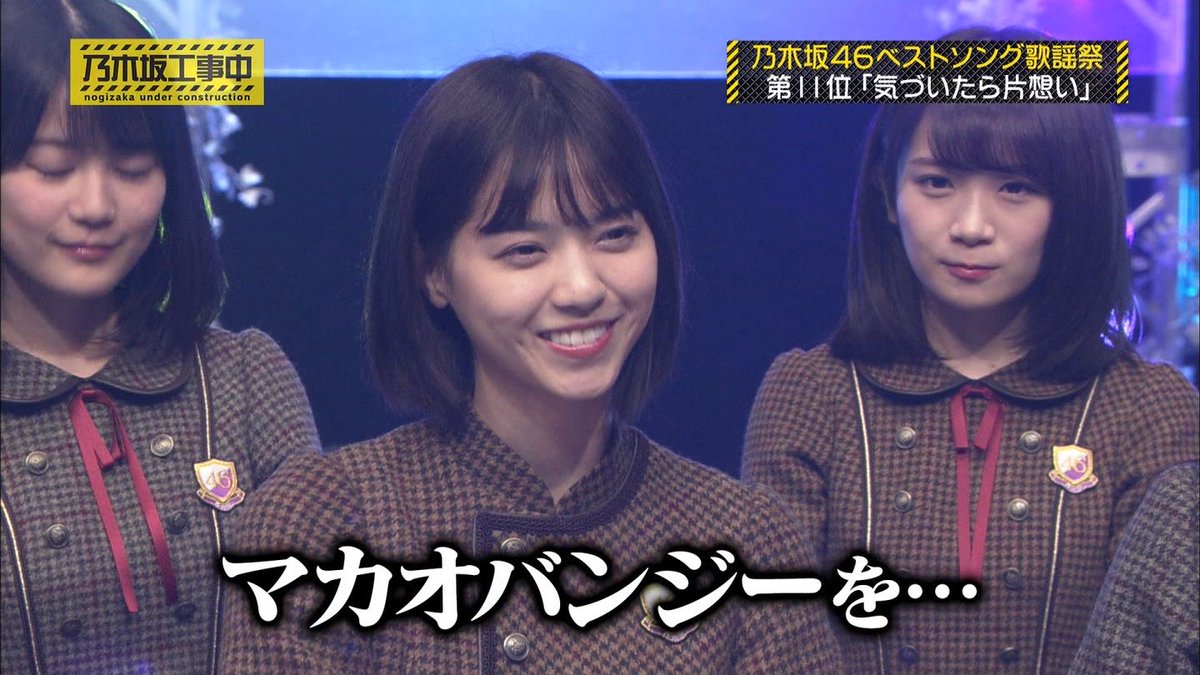 Naachan: Macau Tower bungee jumping is unforgettable.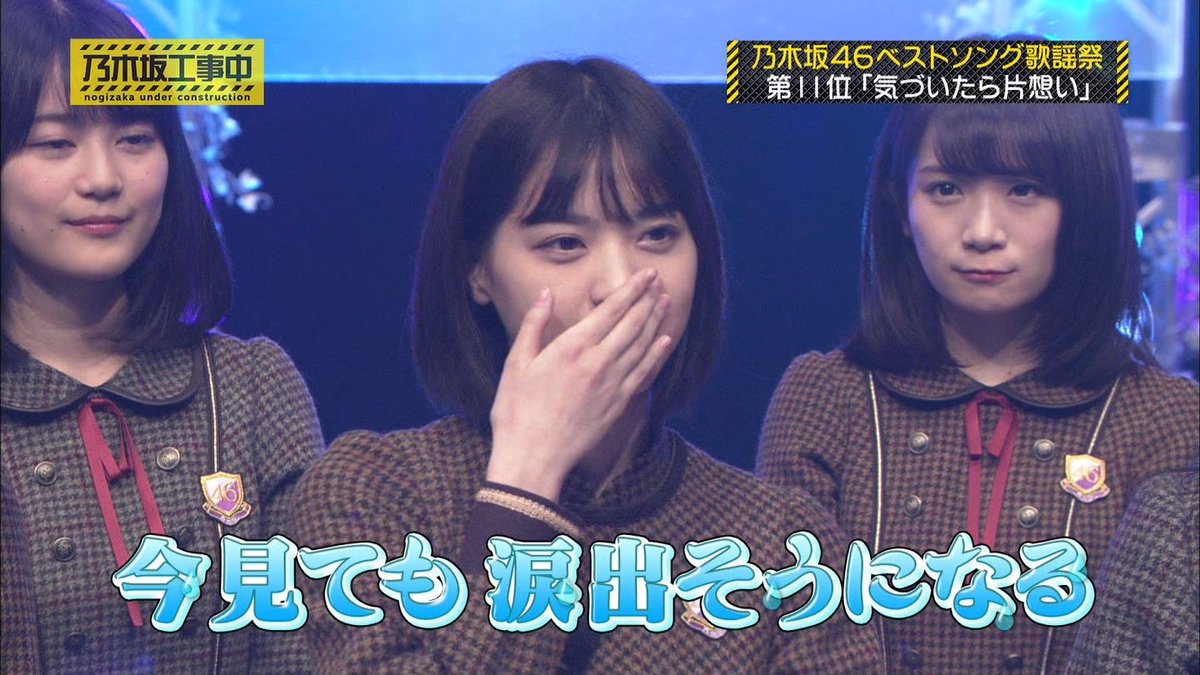 Naachan: Even now, whenever I rewatch it, I feel like crying.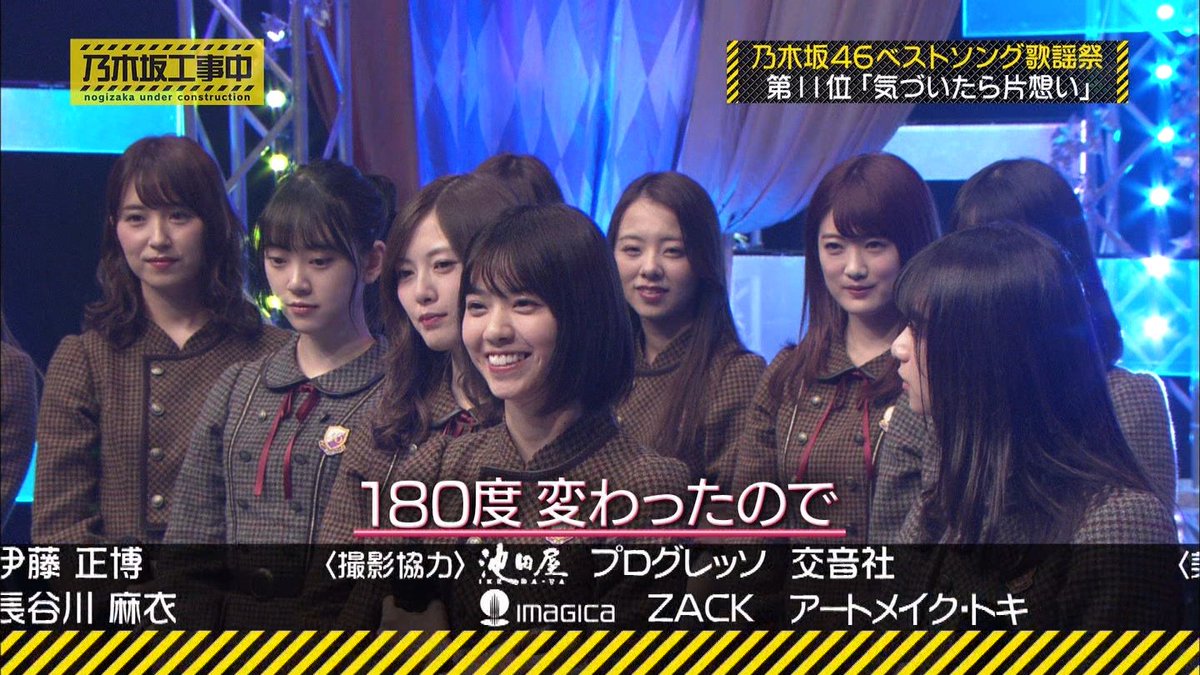 Naachan: I and my life changed 180 degree after that.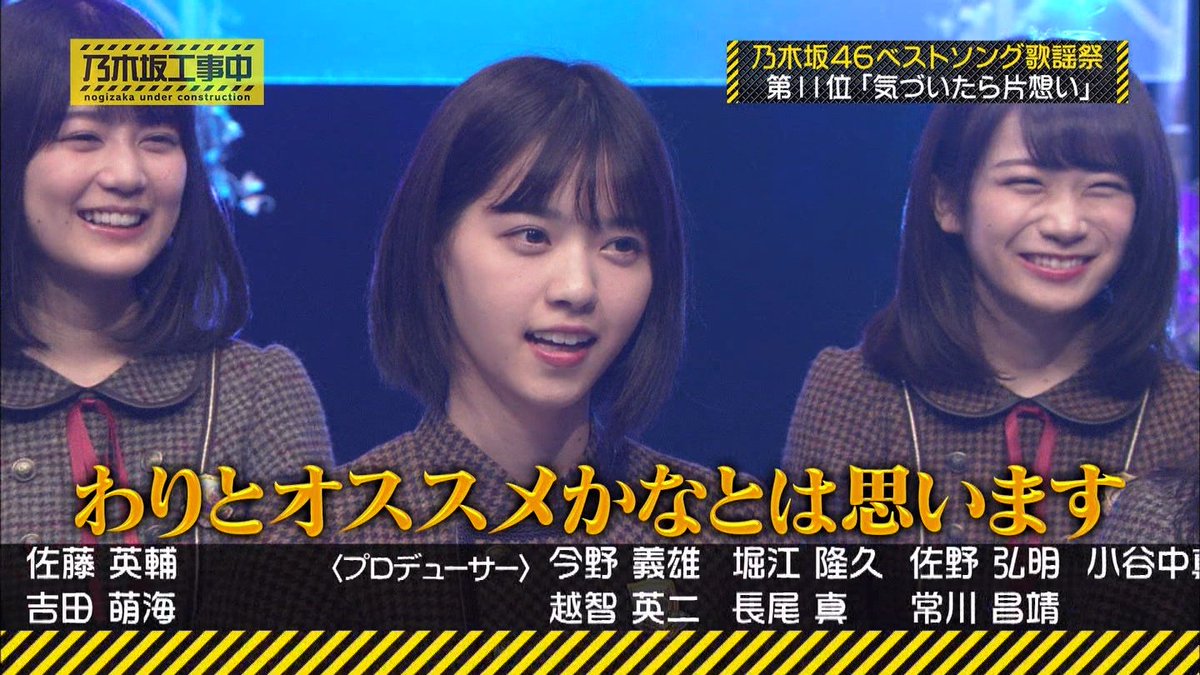 Naachan: It's very recommended to try to those who are planning to change themselves.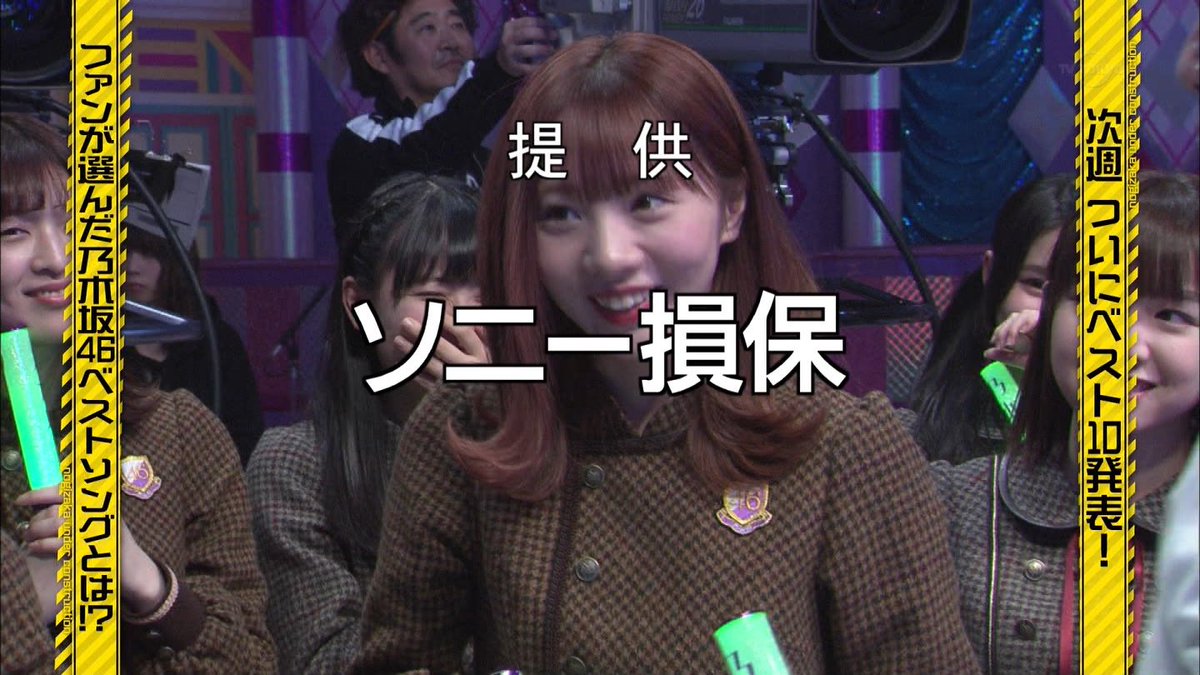 Johnson-senpai: I think it's better for the 3rd gen members to try that (bungee jumping)
3rd gen members: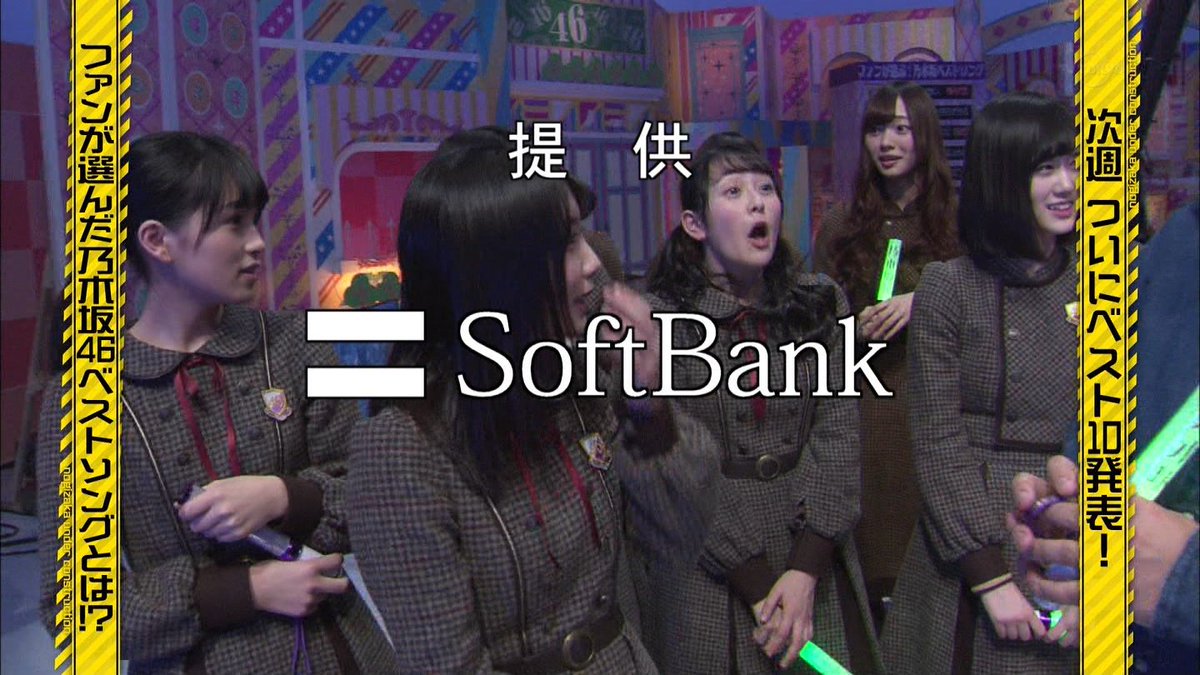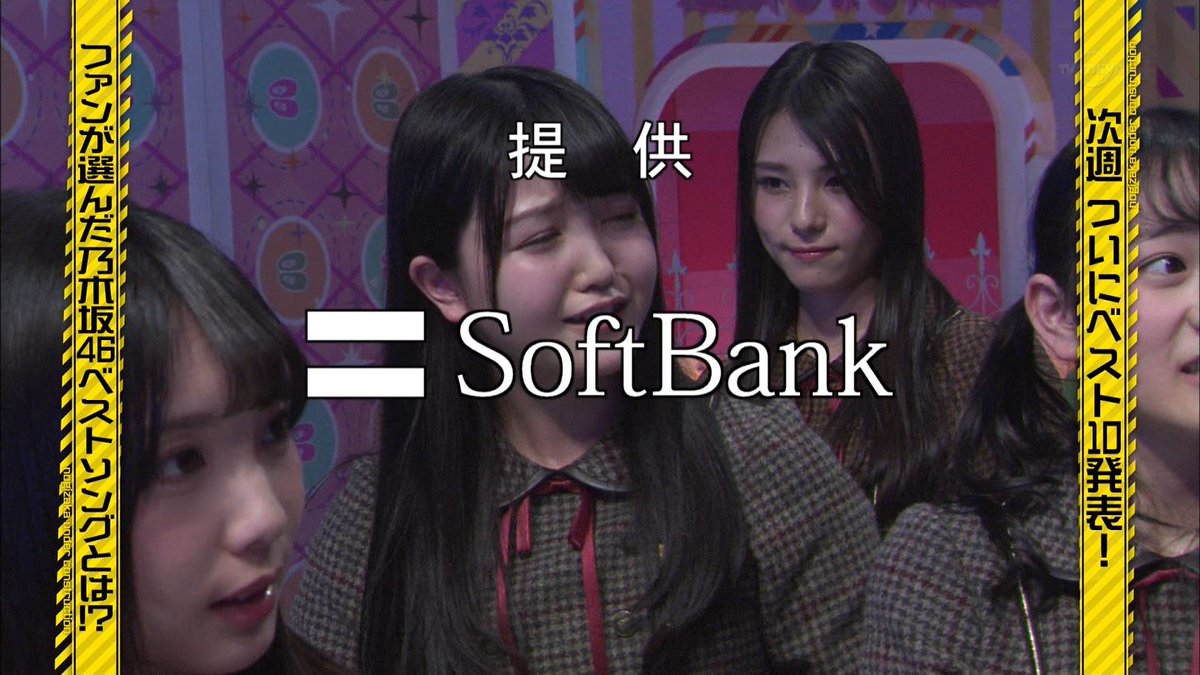 One of Nogi's 2017 buzzword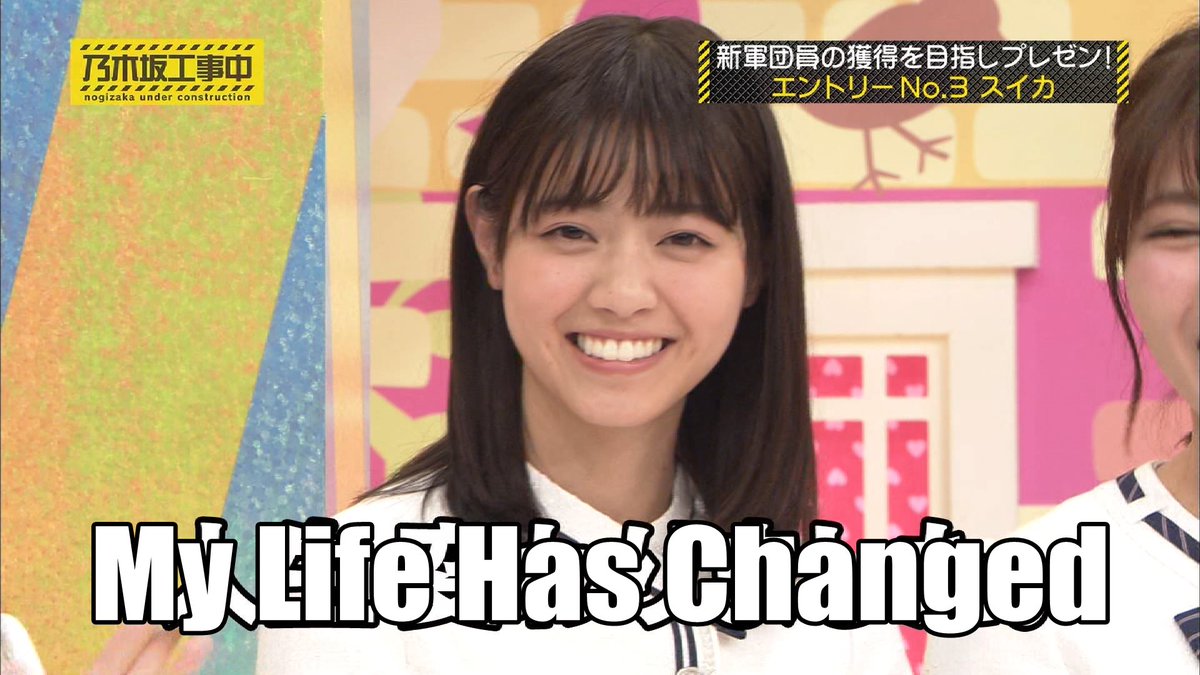 That's all. I hope Nanzora and Garuru ranked in top three.
Good mornight! o/