Checked & revised by Inchan
Great Comet~♪ 525
Good evening
I've been using Theater Live 4u recently!
Bullets Over Broadway
Mata Hari
Poe no Ichizoku
And many more
And also the movie Greatest Showman
I felt a lot of excitement
I laughed, I cried, and I even felt empathy
Just by watching, you can already consume calories.
Input Output
Both are important!
There was an announcement today.
On January 2019
I will take the role of Natasha in"Natasha, Pierre & The Great Comet of 1812″ musical!
Inoue Yoshio-san will play the role of Pierre.
I once mentioned at radio that someday I hope we will be able to stand on the same stage
But to think that this will happen in just a short time…
I am really happy!
When I was watching Tony Award on TV last year
The audience's seats are on the stage and it had an impact to me
It was very  memorable.
I wonder how it will be in Japan.
Konishi Ryousei-san, Hiromu Kiriya-san has also been announced as casts today
And those who haven't been announced yet
I'm looking forward to the production of Japan's premiere of Great Comet
Everyone, please look forward to it ♪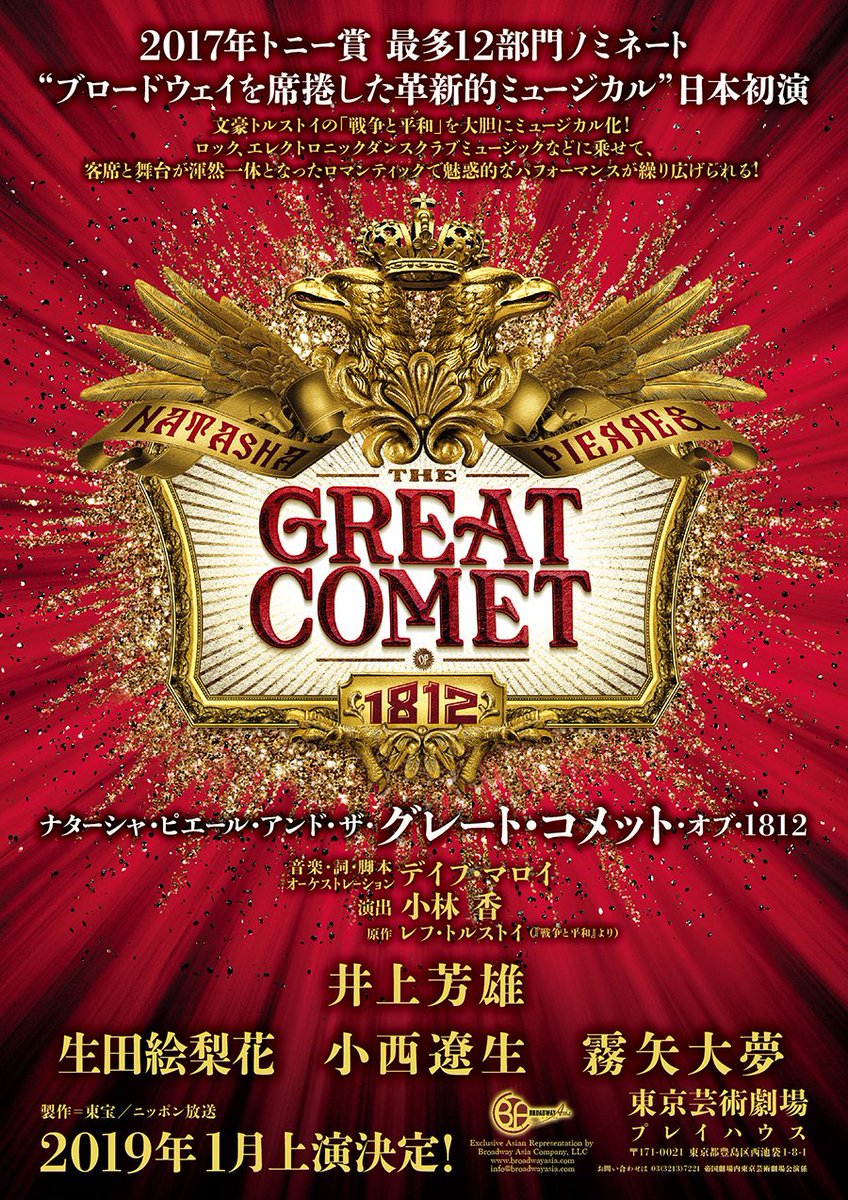 These pictures aren't really related but
This was from our recent Hong Kong live's dressing room.
2/25 18:30~
I will appear in Bananaman-san no Sekkaku Gourmet!
We three got really lively♪
I was told to only taste but I ate like I'm used to everyday. lol
It had fun so much~~ Such a great program~~
Shitara-san has finally recovered from influenza and it was his first recording.
Since influenza is starting to spread even more, please take care of yourselves everyone >_<
I will appear two weeks later so stay tuned
Erika (。・∀・。)☆彡